Scrap-Therapy Junk Journal – by Emma – Project Sparkle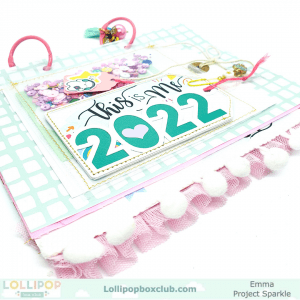 My creative resolution for 2022 is to create more projects which allow me time to just enjoy the process of making. I knew just the project I wanted to start with, a brand new Scrap Therapy Junk Journal! Why not come and create this little book with me on my youtube channel? You can find the video here.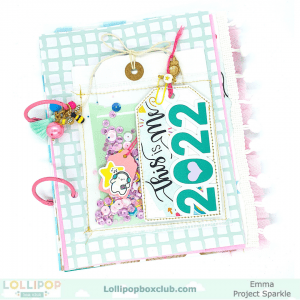 Digging into my kit I collected together all the bits I planned to use as my books pages. Bags used to package goodies, some of the kit papers and even the notepad, which adds a really fun mini page. Punching holes in each page and binding them together with rings gives the book space to grow and allows me to easily add pages and other inserts.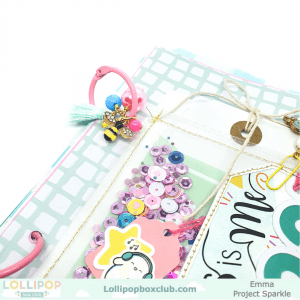 Sequin shakers are my absolute favourite, so I used the sequin mix that came in the kit to make one for the front of my book. Onto that I added this months gorgeous pre-cut cut file (yippee!) backed with pretty papers and added stitching for that final flourish. I even popped the little yellow paperclip, which was holding one of my goody bags closed, onto the top of the tag. This project really is brilliant for using up every single piece of this beautiful kit.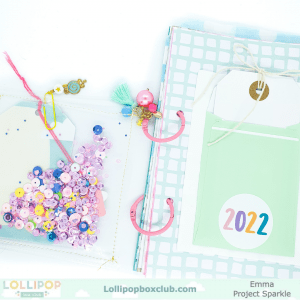 After creating my shaker, I added a few basic pieces to the front page to create a foundation page for when I find the perfect photo for this spread. Each month I plan to add more to this journal and will hopefully end up with a chunky book of pretty things and a lot of hours spent enjoying the process of putting it all together. I hope you have enjoyed looking at how I have used this months kit. Make sure to check out the video linked at the top!
Craft again soon, bye! X