Best Friends Forever by Emma Kate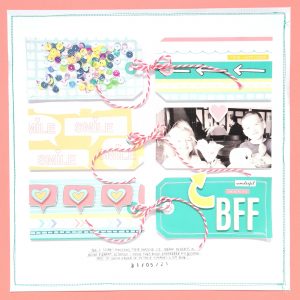 Hey Lollipop friends, hope you all had a wonderful Christmas & Santa brought you lots of lovely presents. Today I am sharing this 12×12 scrapbook layout using this months 'This Is Me' kit.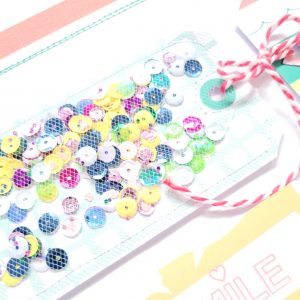 I began by cutting out 5 tags from the patterned paper using the tags provided in the kit as a template, the 6th tag was my photo. I then embellished each tag using different creative methods; a shaker pocket, fussy cutting details & adding foam tape to add dimension, stamping using the 'smile' stamp from a previous kit & machine stitch detailing.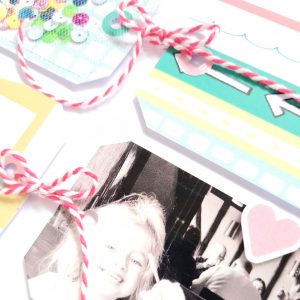 Next, using my Reinforce Hole Punch I punched out hole reinforcers in contrasting pattern papers for each tag, if you do not have a Reinforce Hole Punch you can always use a regular hole punch & circle punch. I then adhered each tag using foam tape to my cardstock & tied pairs of tags together with twine.

To finish I added my journalling below my tags & mounted my layout onto a coral cardstock to mirror the corals within the pattern papers. Tags are a great way to create a layout in any format, super versatile & easy to use!