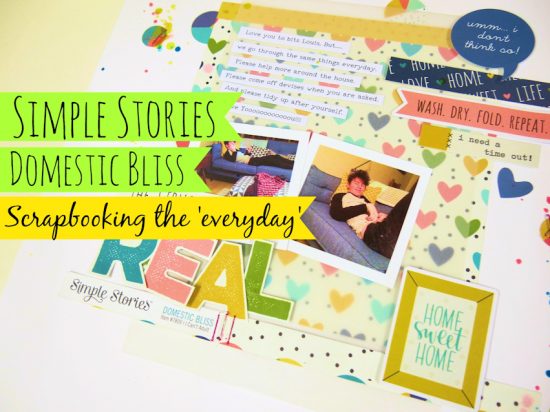 Hi!!  Today I am scrapbooking every day challenges.
I class myself as a realist when it comes to scrapbooking. I scrapbook because I want to remember our lives. It's for the memories. Yes, the pretty papers do help : )   But it's important to me that I can look back and remember everything. The good and the not so good.
You can watch my video here and see how this page comes together and hear my chat and my tips about scrapbooking the every day.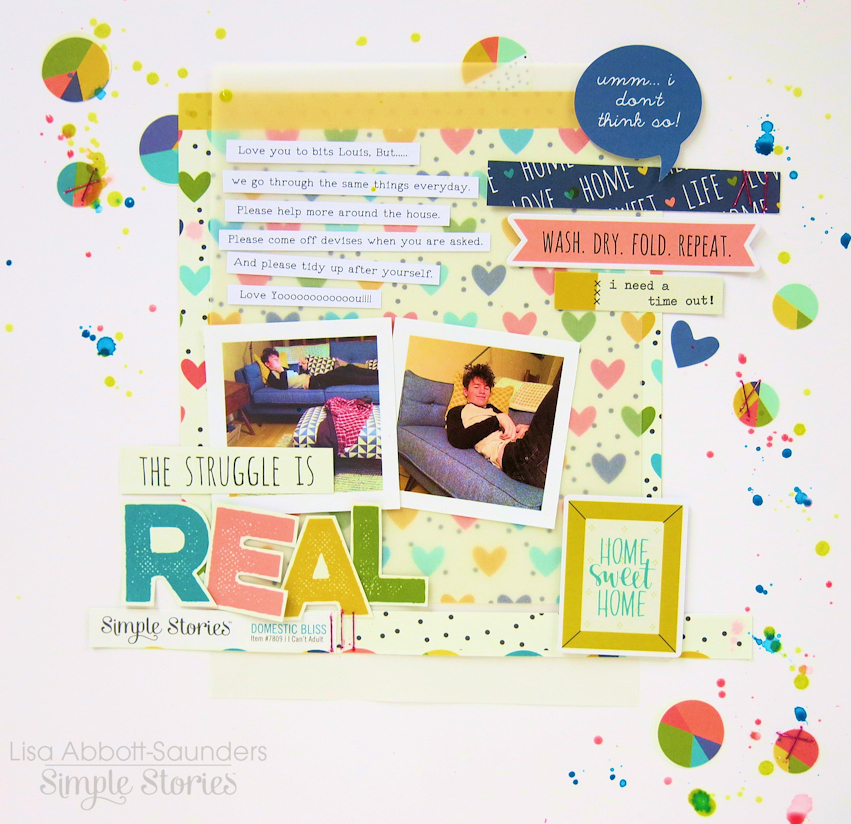 I was also lucky enough to be asked to join the Simple Stories 2017 design team, so I thought it would be fun to announce with a video and a new layout.
I've used the Domestic Bliss collection to document a domestic daily struggle we have.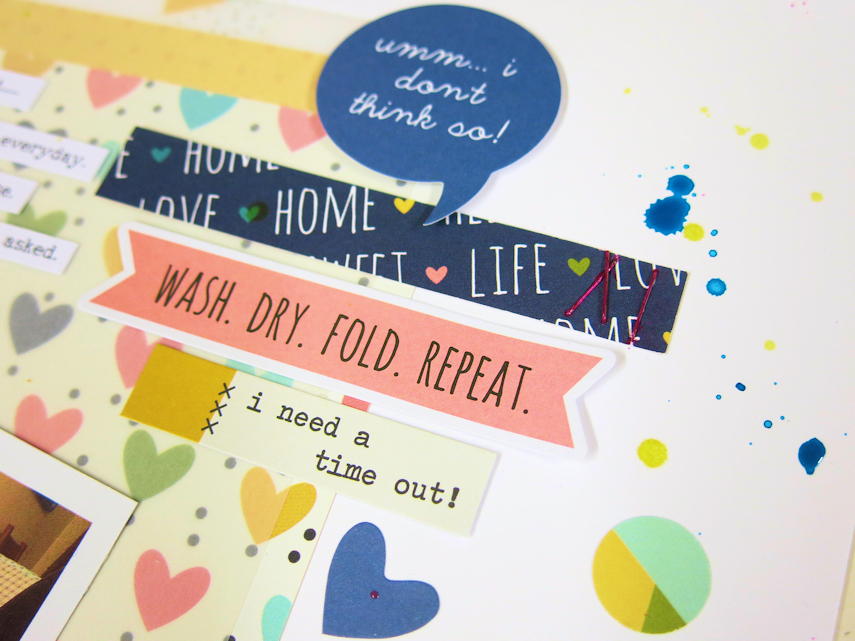 I've put a little spin on the meaning of some of the pieces from this collection.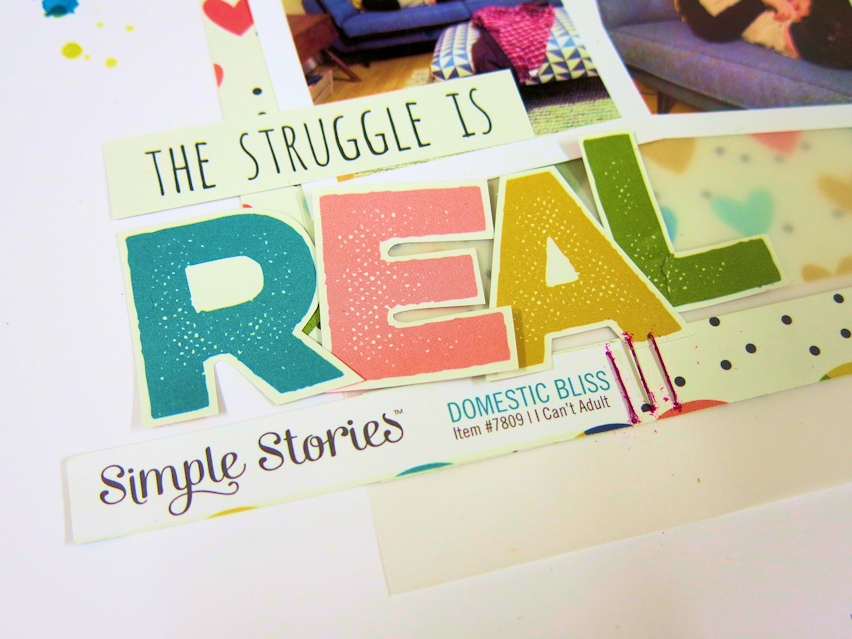 I've cut out some of the pieces from one of the 12×12's to create my title and I've even used the company strip from the bottom of the paper as this is just a simple story that I'm telling and the wording 'Domestic Bliss and 'I can't adult' was just so fitting for this page.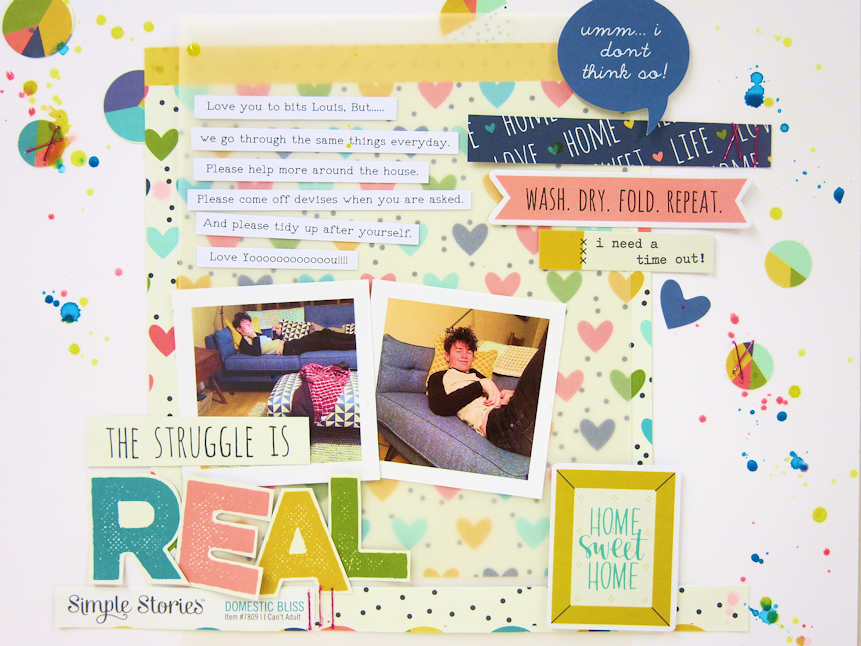 I do think it's important to be able to scrapbook/document your every day stories. They may not be perfect, but what family is??!! We all have our struggles. But I do believe that the 'not so perfect' times makes you appreciate the good times even more.
So that's my layout today. I hope you enjoy the video.
Thanks for stopping by. Lisa x