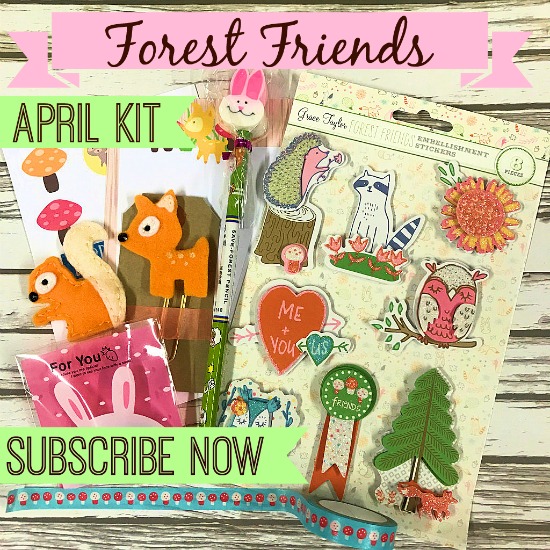 I can't wait for you to see what's coming next month. Please meet my 'Forest Friends'.
We have lots of cute little creatures joining us next month. I hope you like this first little sneak. Isn't it a cute one?!
Seeing as it's April, it's Spring and the world is coming back to life again. The trees are turning green, the flowers are starting to bloom and our little Forest Friends are coming out to play.
You will see more sneaks leading up to the 1st April, so keep an eye out here on the blog and also on Facebook and Instagram.
You can subscribe to this kit here now to receive your kit at a discounted price. Plus subscribers get extra treats in their kits!!
More of the kit will be reveal of 1st April – 7.30am and the one off kits will go on sale.
These kit will all be shipped together after the middle of April and you can follow our blog for ideas and inspiration during this month of cuteness.
So……are you joining me????