Shine with a quick and simple 12×12 Page – by Lorraine
How fabulous are the colours and patterns in the August Time to Shine kit! The elements and icons are perfect for those back to school and college photos but so very versatile for documenting many other moments and memories.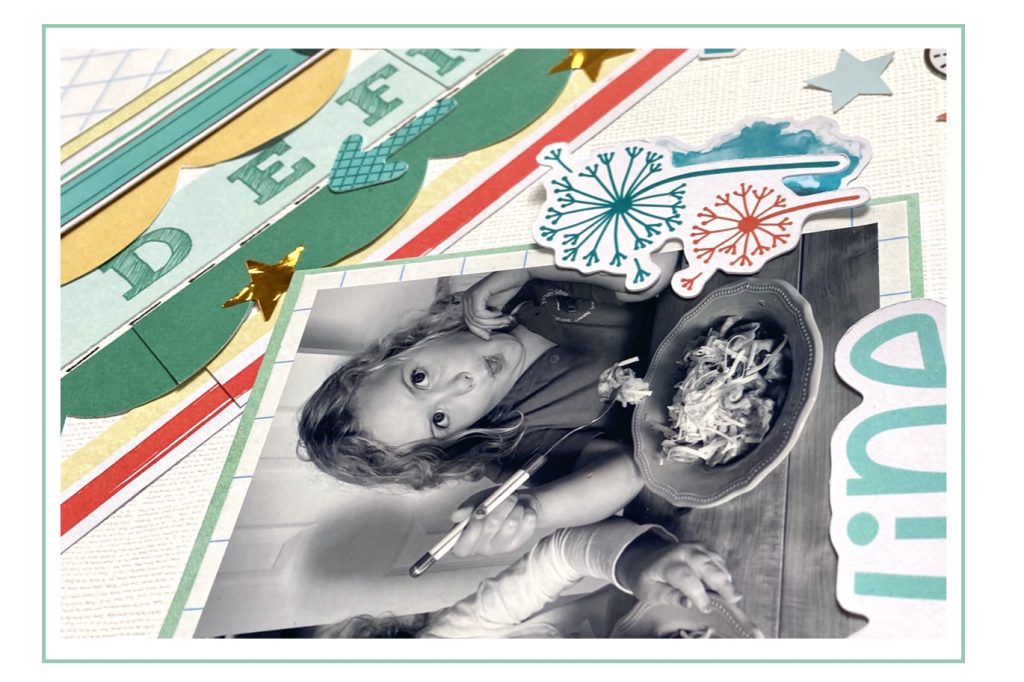 I adore scallop shaped borders and patterns, fussy cutting the scalloped patterned paper was right up my street! I also trimmed the lined sections and two rows from the alphabet paper. I joined in with a sketch challenge that caught my eye, this featured diagonal lines which worked a dream for these papers I cut into strips.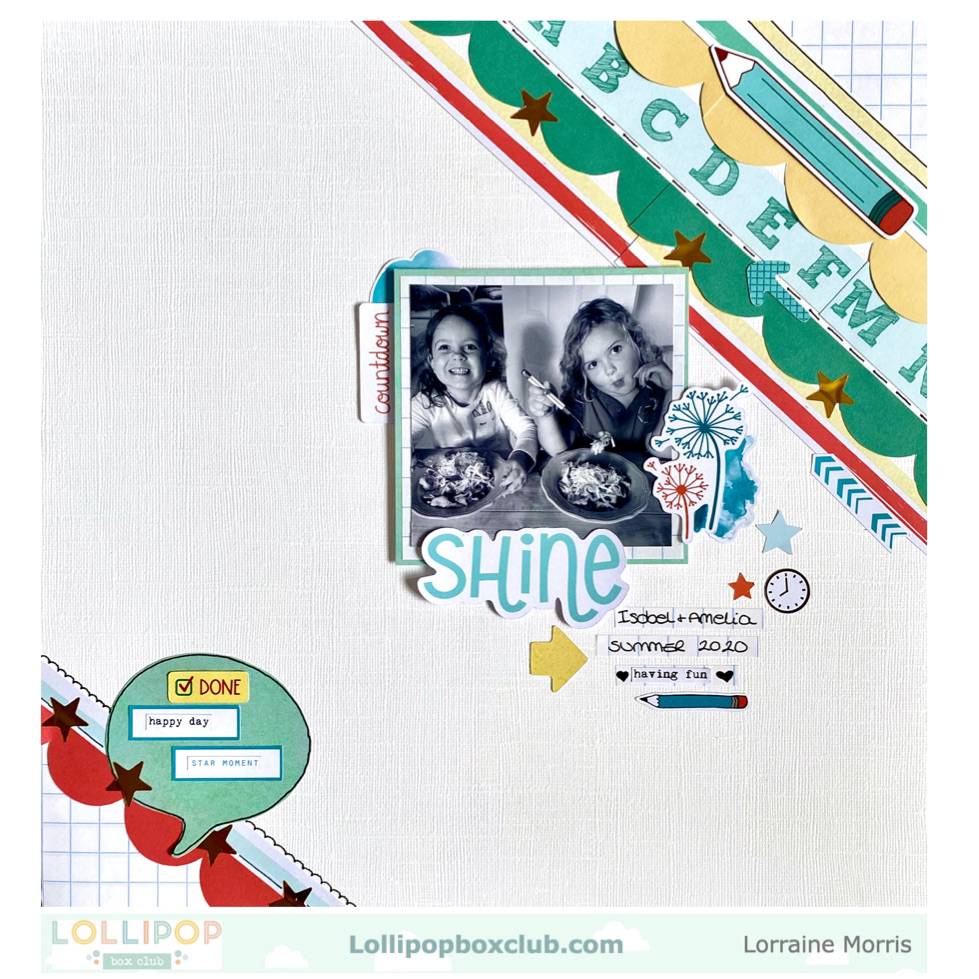 I added interest to the sections with a black journal pen and adding in the gold star stickers and some of the lovely die cut pieces such as the giant pencil and small arrows. I loved the speech bubble post it notes but really wanted to bring the green colour down to the bottom section so I recreated this by using the posit it note as a template.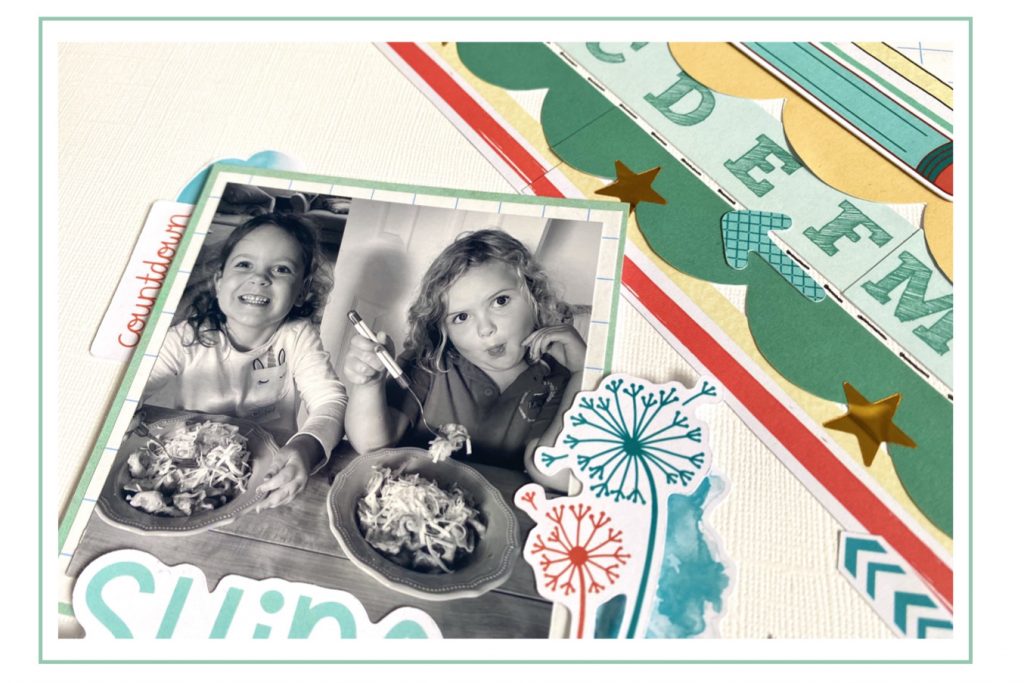 I usually spend a good three hours working on a scrapbook page, however this was the perfect design to fit in a bit of creative time, in fact this layout took me just under 60 minutes to complete!
Thank you for joining me today,
Lorraine xxx