Springtime Planner Dashboard with Claire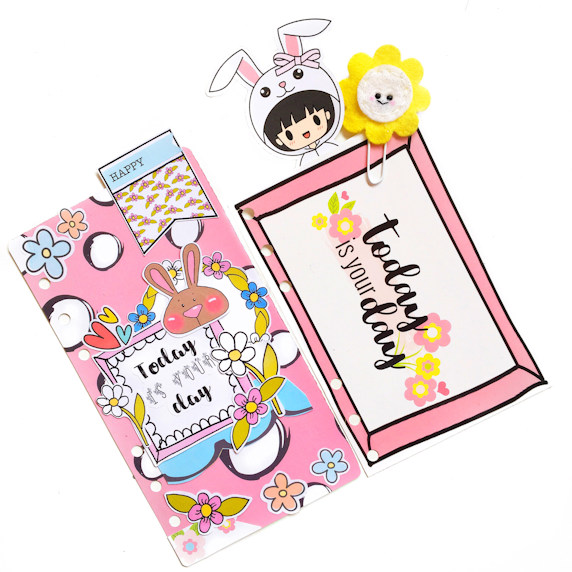 This months colours really appeal to me. They scream spring, and with this being my favourite time of the year, I was so excited to make a new dashboard and page marker for my planner.
First off I chose the paper I wanted as a base and cut it down to fit my personal size planner. I always punch the holes first, so I don't add embellishments too close to the edge.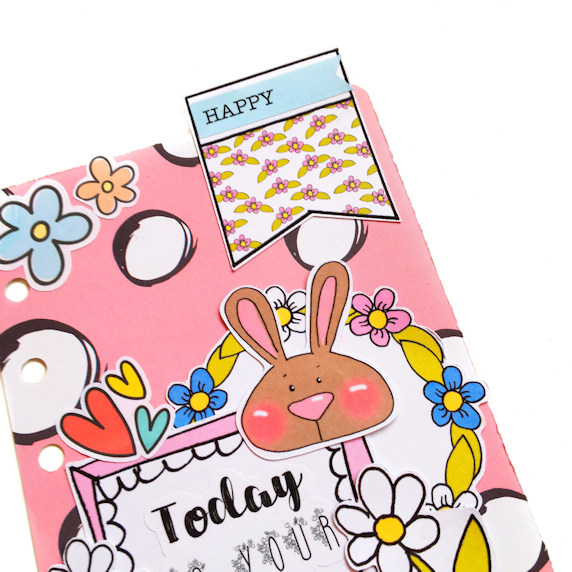 I added the die cuts from the Mrs Brimbles pack, and some of the stickers to decorate it.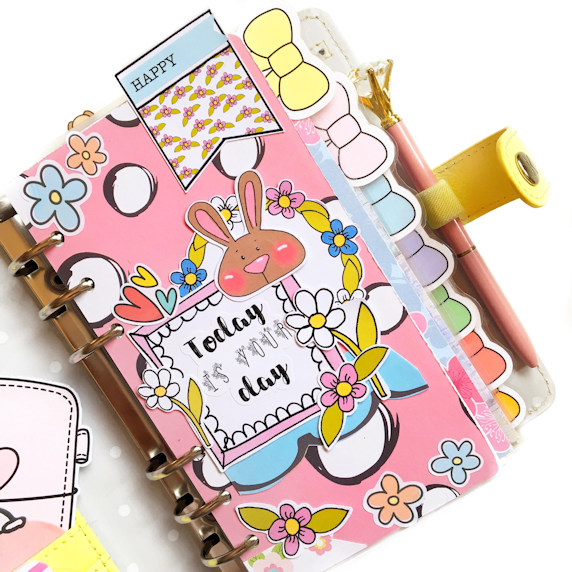 I love how it turned out, it matches my planner perfectly.
Page Marker
Next, I wanted to use the postcard from the kit as a page marker.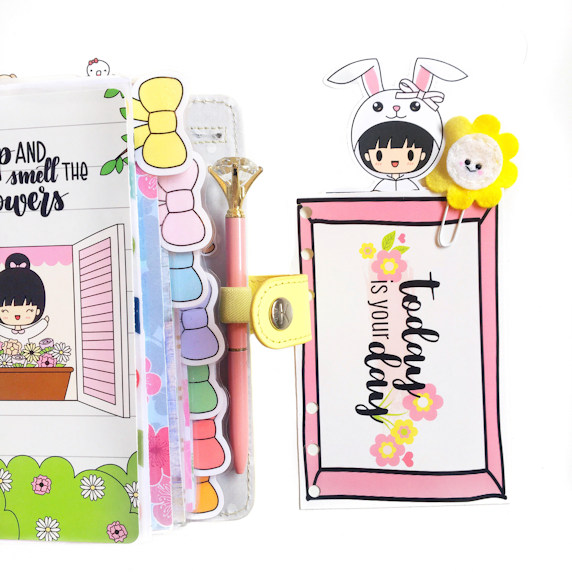 The postcard is perfect for any time of year, so I wanted to leave it as it was, I punched some holes in it, and added the paper clip . As it's nearly Easter time, I stuck this die cut on the top with removable adhesive, so when the season passes, I can still use the page marker.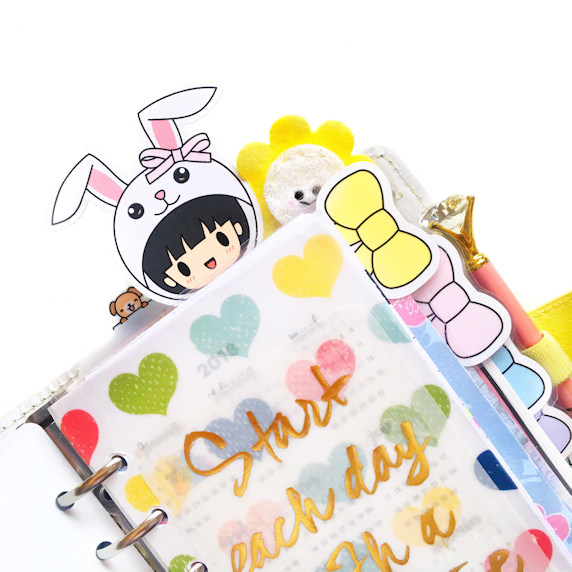 I love how cute it is peeking out of the top.
I hope this post gave you some inspiration for setting up your own planner. Don't forget to share your projects in the Lollipop Box Club Chat group.
Claire