Creative Journaling with the Lollipop Box Club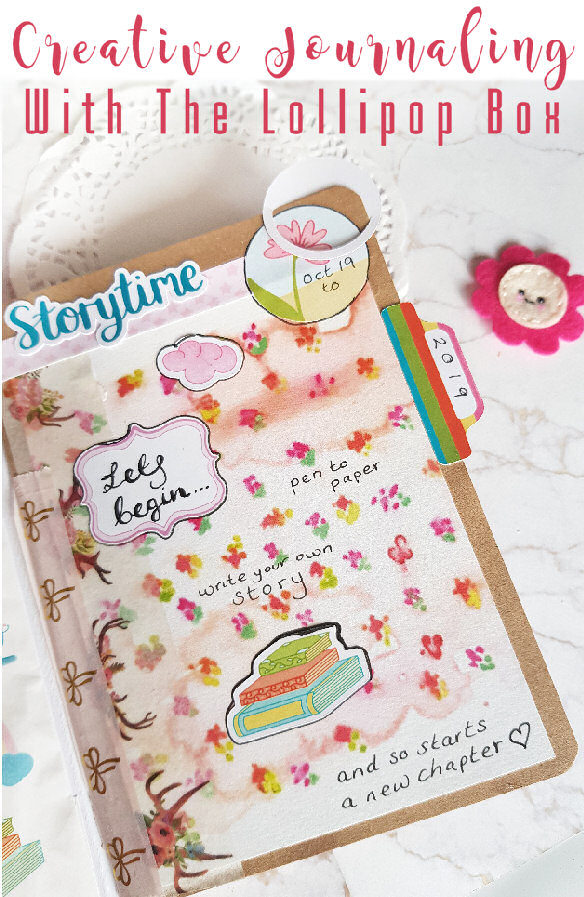 I love that moment when you start to work on a new journal. It is however always difficult to know where to start with it and what to put on your first pages. The October kit; 'Once Upon a Time' from the Lollipop Box Club however is PERFECT for the first few pages of a journal as this month it is all about telling your own story.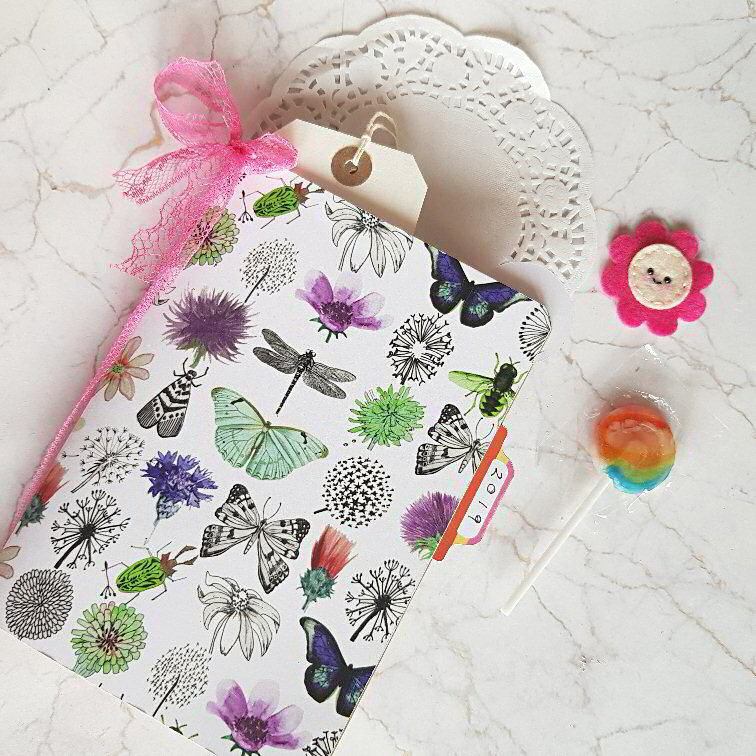 I've used a journal that I have been hoarding whilst I was waiting to finish my old creative journal (which you can see here by the way). I added a page tab that cam with the kit for my 2019 section and will add more tabs as I move in to next year. I then used the pretty pink lace that came with the kit to tie around the spine for added prettiness.
For my first page and inside cover, I stuck one of the die cuts bags on to the cover to create a cute pocket and then embellished and decorated on of the tags using the 'The Story' stamp and a die cut.

​For the first page I used a gorgeous paper designed by Lisa herself as the background and added elements to it for my intro page and to introduce the theme of my journal.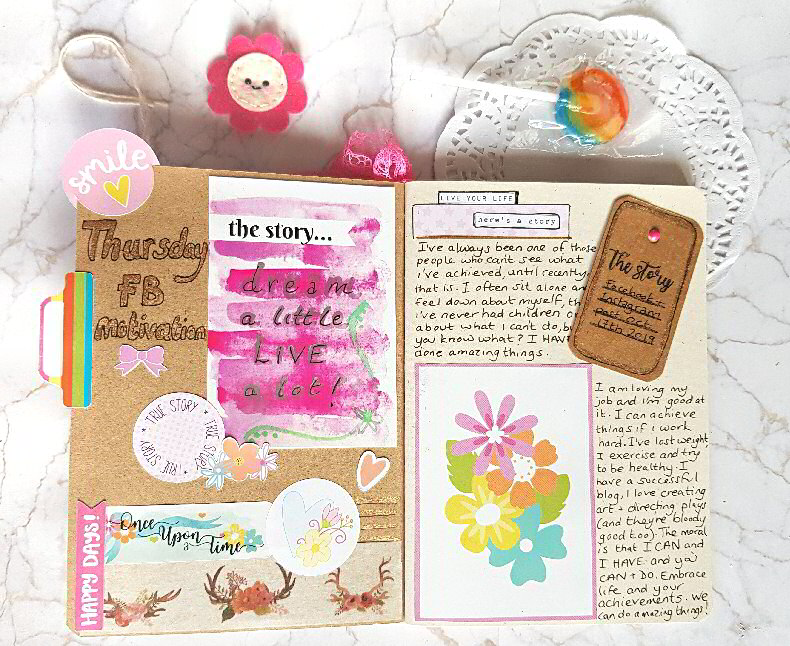 My second page is a bit of motivation. I posted something on Instagram and Facebook that proved to resonate with a lot of people, so I wanted to copy out what I had written as a motivation page for my journal. The kit was perfect for this… this was and is my story. Getting rid of my negative mood and can't do attitude has really helped this past year and I am a much happier person for it. Journaling for mental health can have profound effects and in addition I find it so relaxing.

I love the little extras in the kit, especially the little paperclip style motivational page markers, here I have used the 'smile' one.  I also used a little tab I had with the stamp and joined it to my journal using the little push pins, such a cute and fun addition.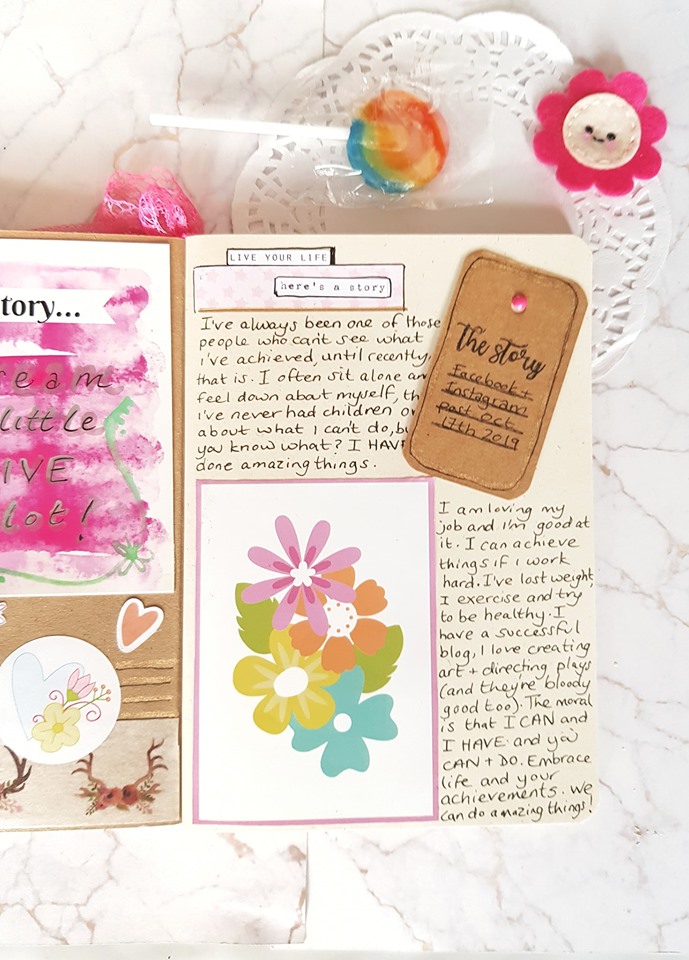 I've loved using the kit to tell my story. I'd love to hear yours… who knows what the next chapter may bring.

​Kerry xx

You can also find me over on my blog at kerrymaymakes.com