Storytime with Guest Designer Emma
.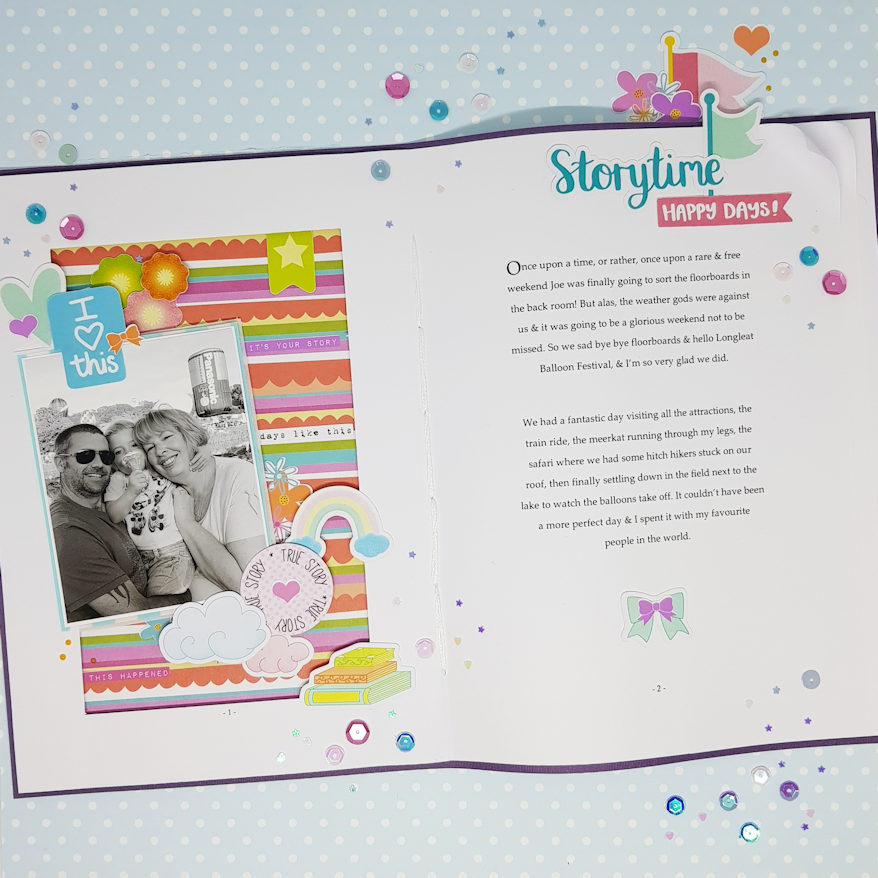 .
Hey Lollipoppers! My name is
Emma
, I live in Bristol with my partner Joe & my little girl Bea. I work full time as a Senior Science Technician in a Secondary School. My favourite things in life are playing football, baking, being a mummy & of course memory keeping!
.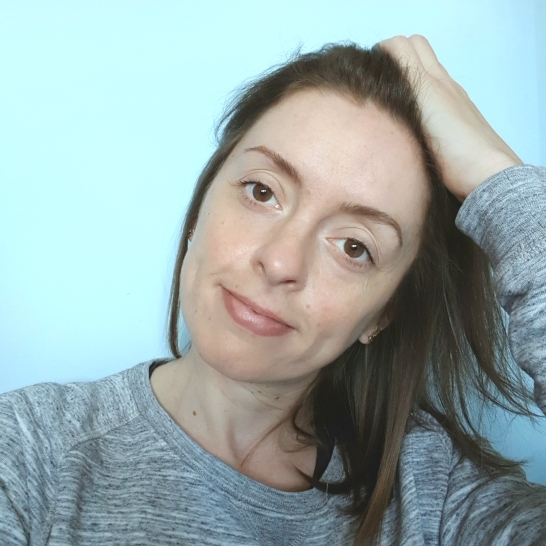 .
I began my creative journey with card making, then stumble upon project life which lead me to traditional 12×12 scrapbooking, it was here that I found my true love & I haven't looked back since. That being said I am known to do the odd mini album or Travellers Notebook, well, anything creative really, I'm just drawn to colour!
My first project blurb:
The
'Once Upon a Time' box here
was a great push in the right direction to get those stories told that we so often forget or don't have the time to tell. I decided to take it quite literally & create my own story book.
.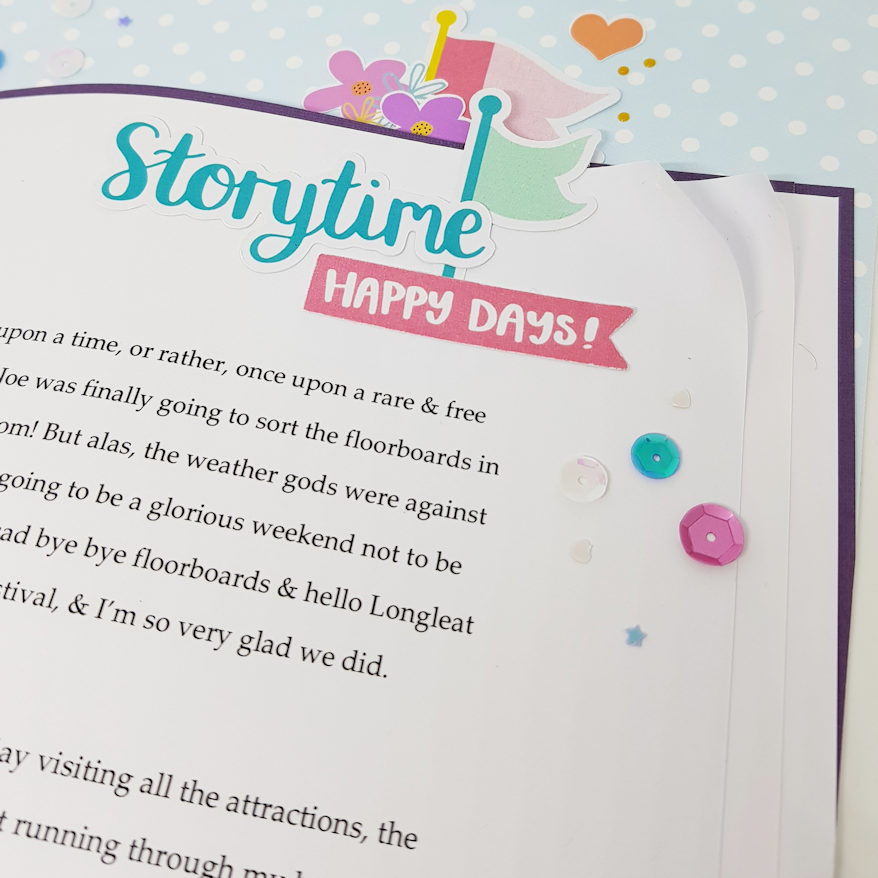 .
I printed my story on the right hand side of my book using Word & made sure to include the page numbers for that added detail. I also adhered some extra pages behind my story page so that I could curl up the edges to look like a real book.
.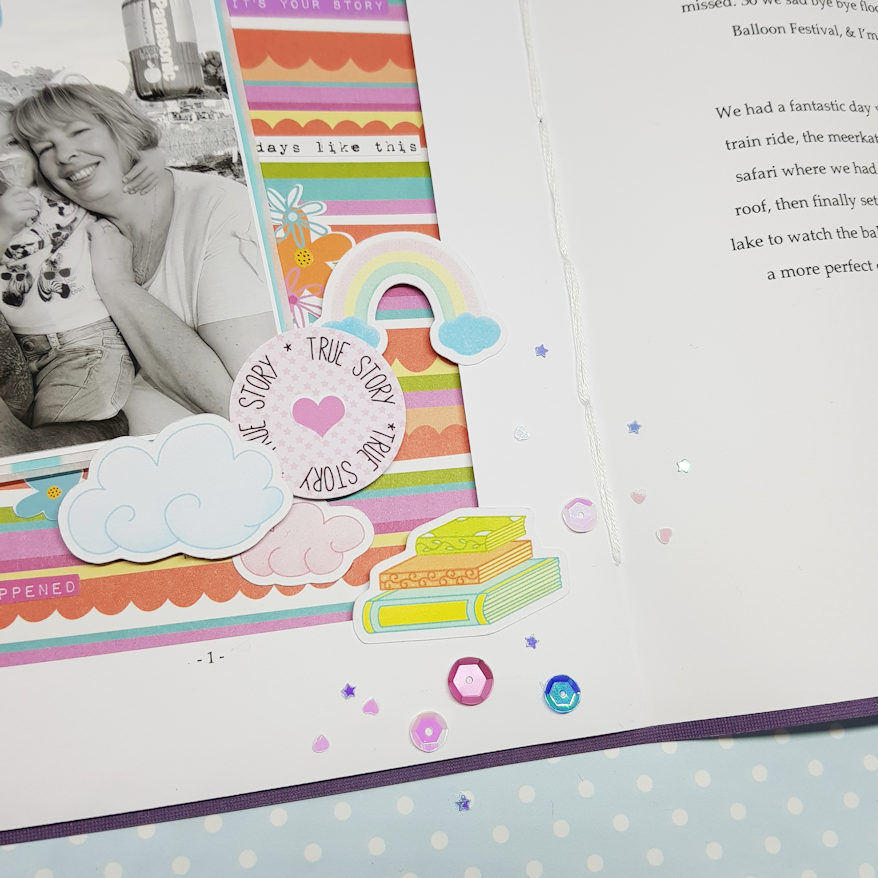 .
On the left hand side I cut out a rectangle so I would have a place for my photo & all the fab embellishments & stickers. I backed the rectangle with one of the patterned card stock from this months box using foam tape for that added dimension.
.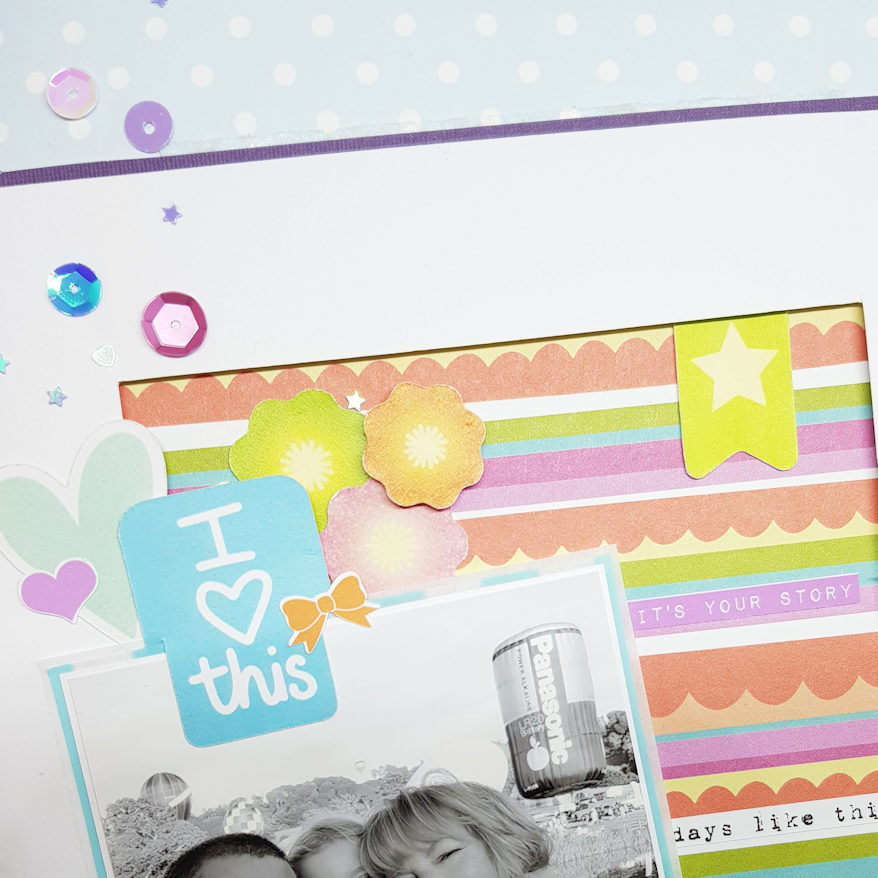 .
I then mounted the whole book with purple cardstock from my own stash so it would look like a book cover, then adhered it down to the base of my layout. To finish I added some sparkly sequins in a coordinating colour.
.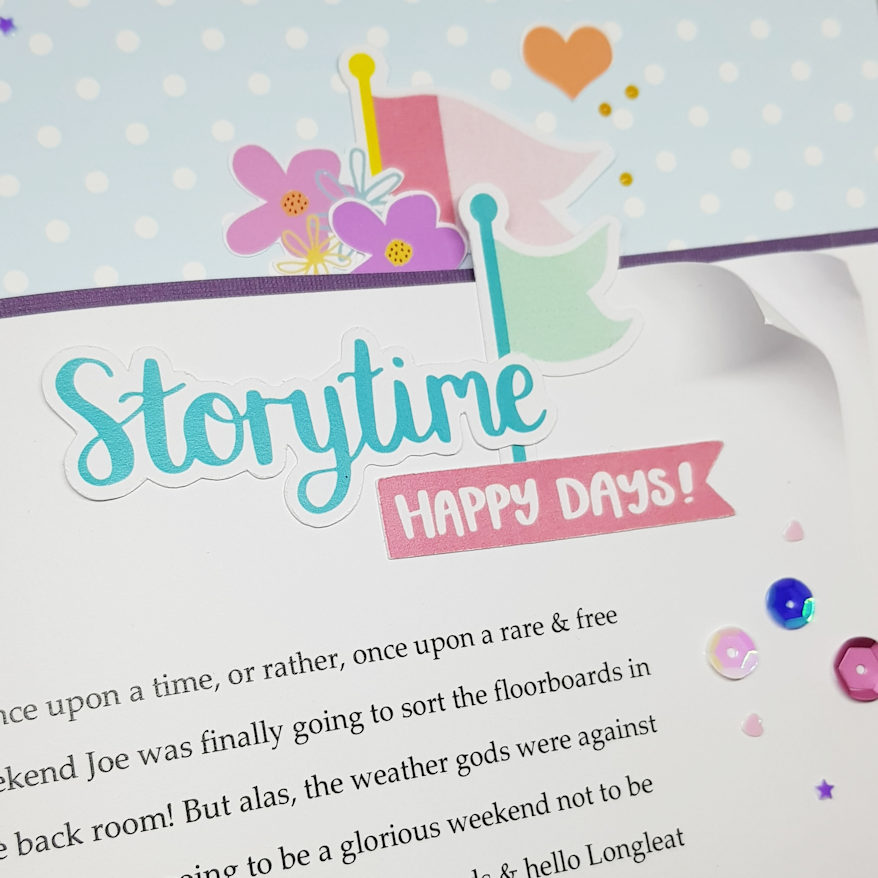 .
Thank you so much to Emma for joining us this month. I love how she's used this kit and can't wait to see what she will come up with next.
Have a great day!!