Summer Creative Journaling with Claire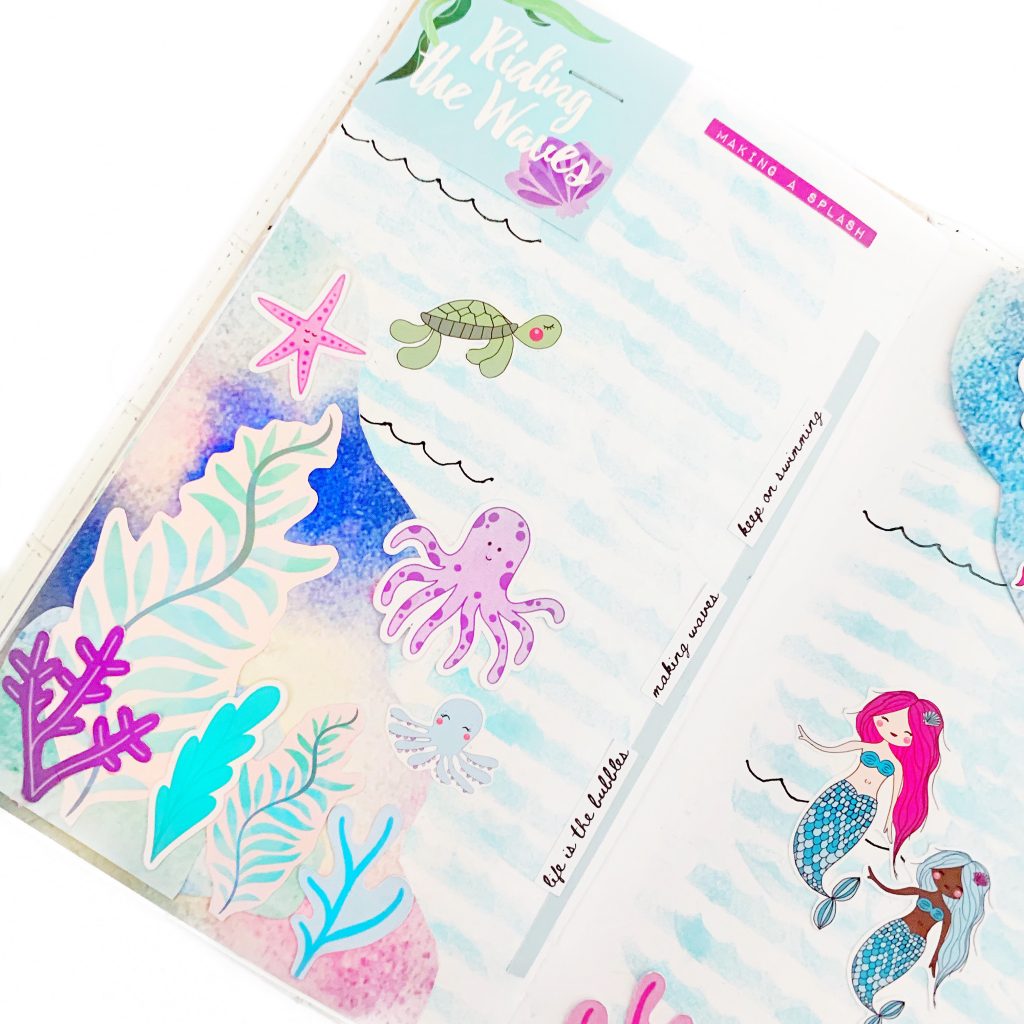 This month I've created a couple of pages in my creative journal using the July 'Under the Sea' Kit here . I have set it up in advance, in advance of our holiday so I can journal when we come back. The park had a swimming pool and the boys absolutely love swimming, so no doubt that's what we will be doing every morning.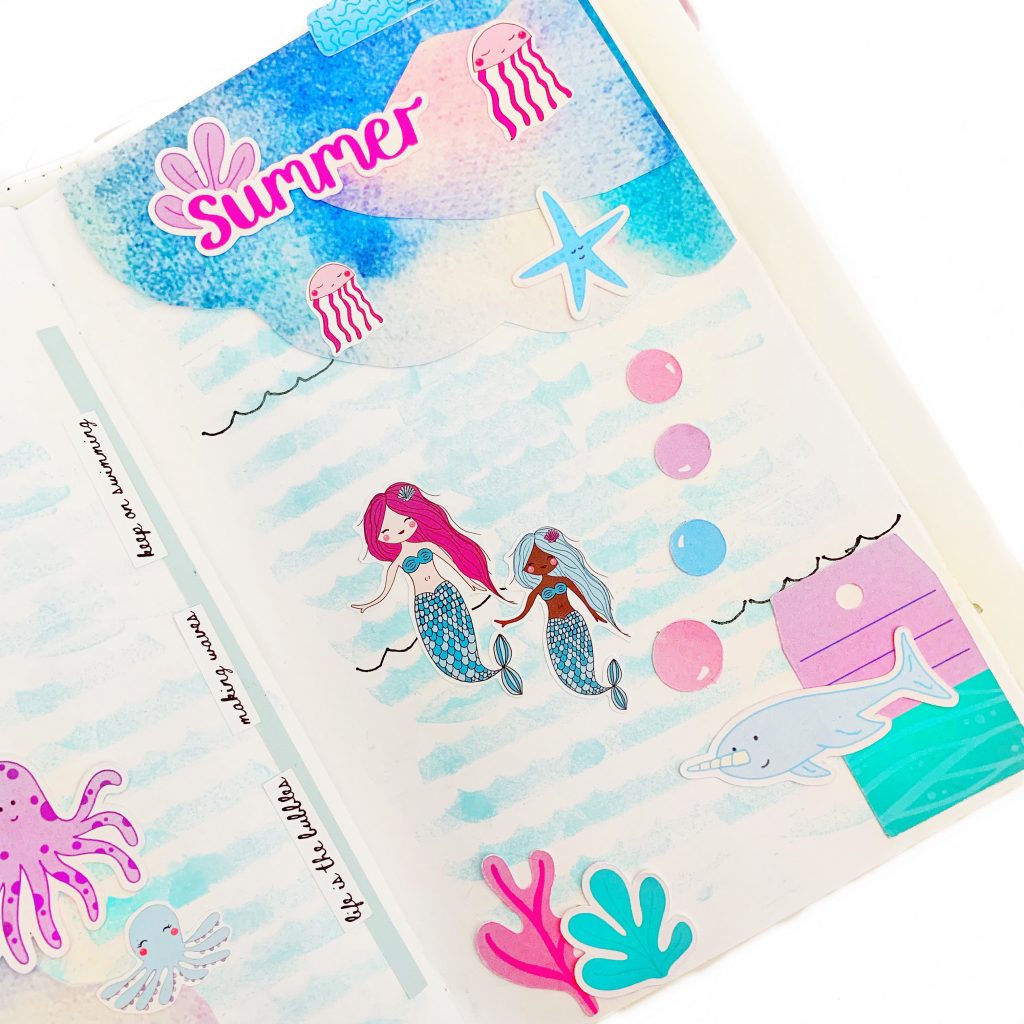 Firstly, I used the waves stencil and some chalk ink to create the background. I never meant for it to be neat, just wanted to add some colour before I started the pages.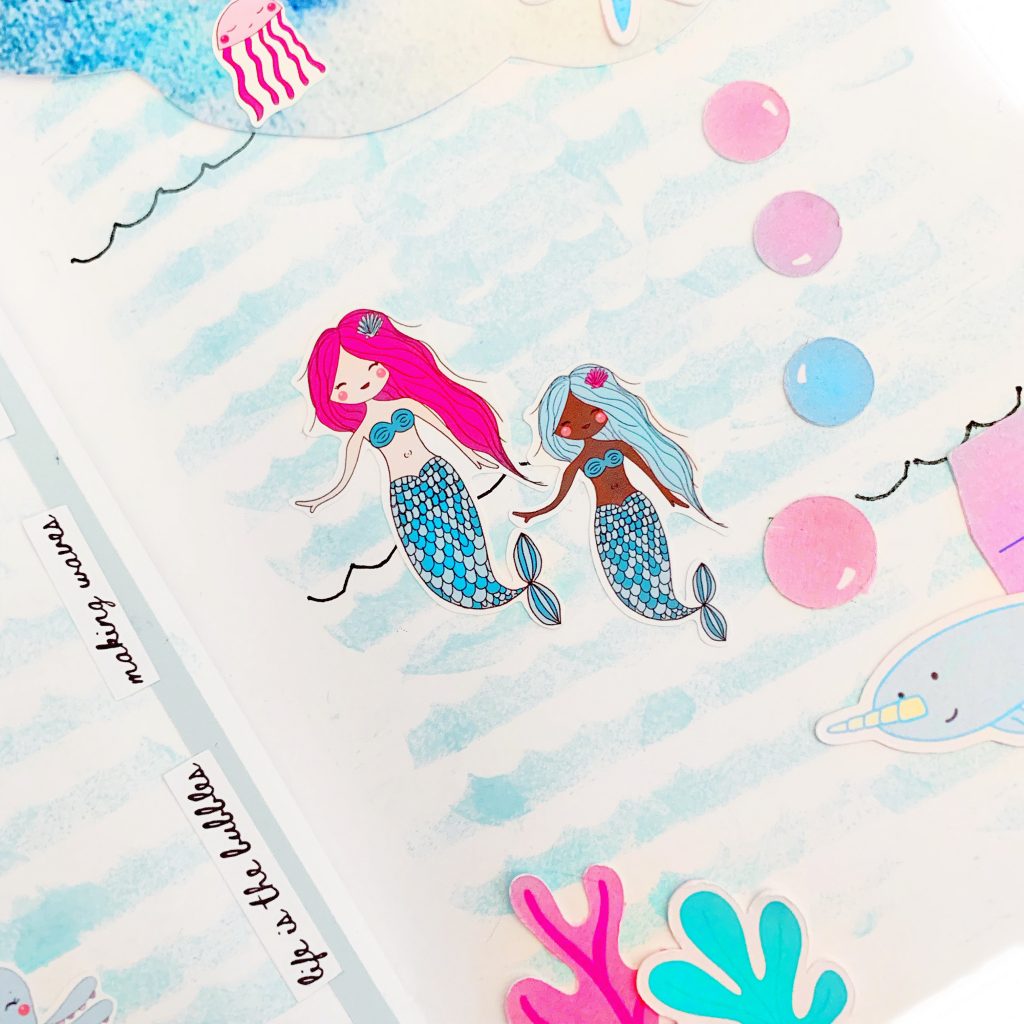 I cut out the paper and added a mixture of the stickers and die cuts, and layered them to add dimension.
I absolutely love the mermaids, and the bubbles!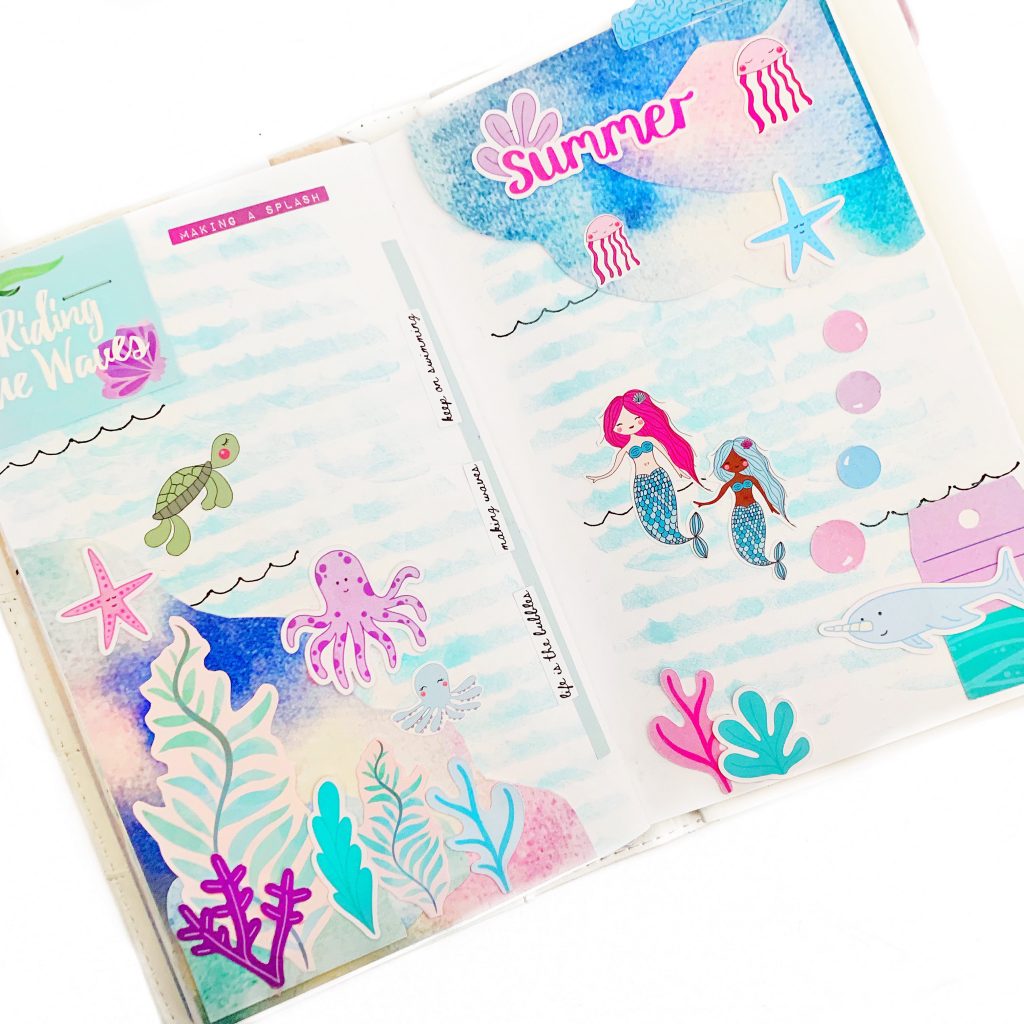 I've left plenty of space to add a picture and some journaling, and doing layouts in advance when you are feeling crafty comes in handy.
I can't wait to see what you do with your kit this month. Remember to share it in the Lollipop Facebook group!
Claire