Summer Mini Book – by Chloé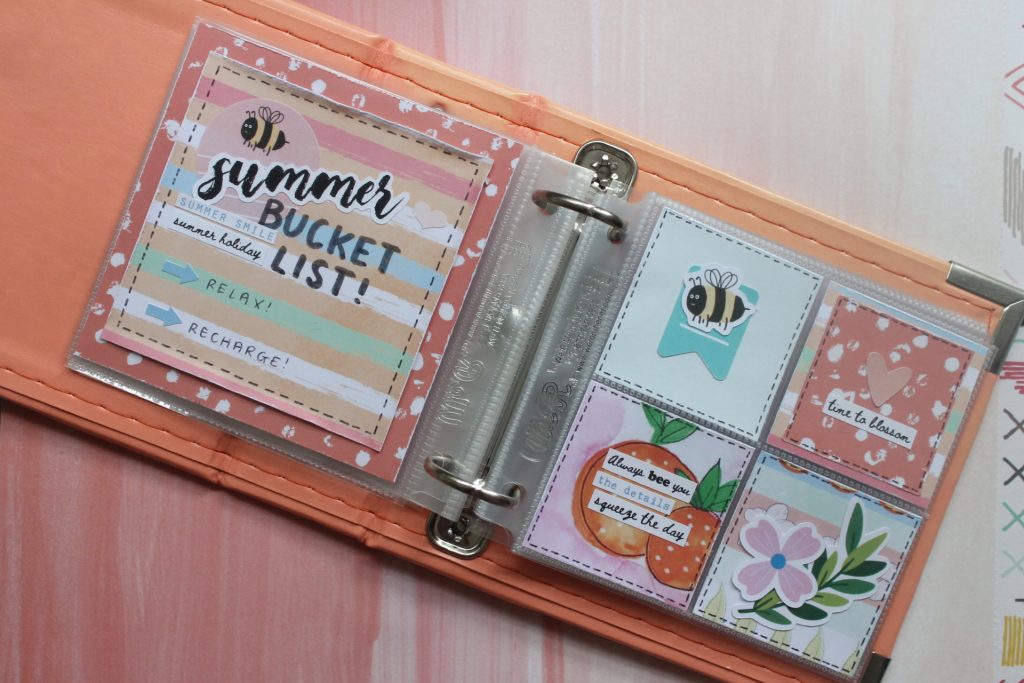 Hi all!
Chloé here again today, using the Orange Blossom kit to start creating a little summer bucket list mini book. My plan for this summer is to relax and recharge as much as possible after a stressful school year (I'm a teaching assistant!) and I thought it would be fun to document. Essentially, these pages are the introduction to the album.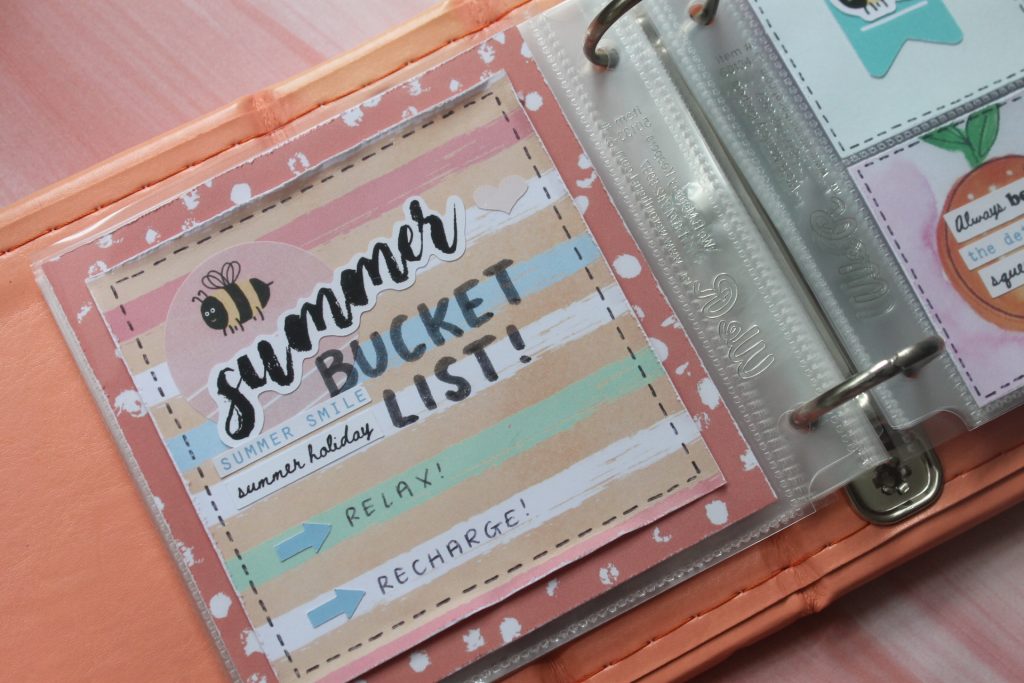 I'm currently writing this post as we head off for a few days away, so I'm sorry I haven't had a chance to edit my photos! The colours look muted here, but this kit is actually so vibrant and perfect for summer adventures. The pages came together so easily; I think it only took about 20 minutes to complete them!
Firstly I layered some of the papers together to create a full 4×4 page, and lightly distressed the edges with some scissors. Faux stitching adds a little bit of detail to the layers, so I added this and continued it on the next page too. For extra texture, I ruffled up the edges of the top paper layer. I absolutely love how this looks, I used to do it all the time on 12×12 layouts! I used a combination of the kit's stickers to create a title & embellishment cluster (along with one of my brush markers).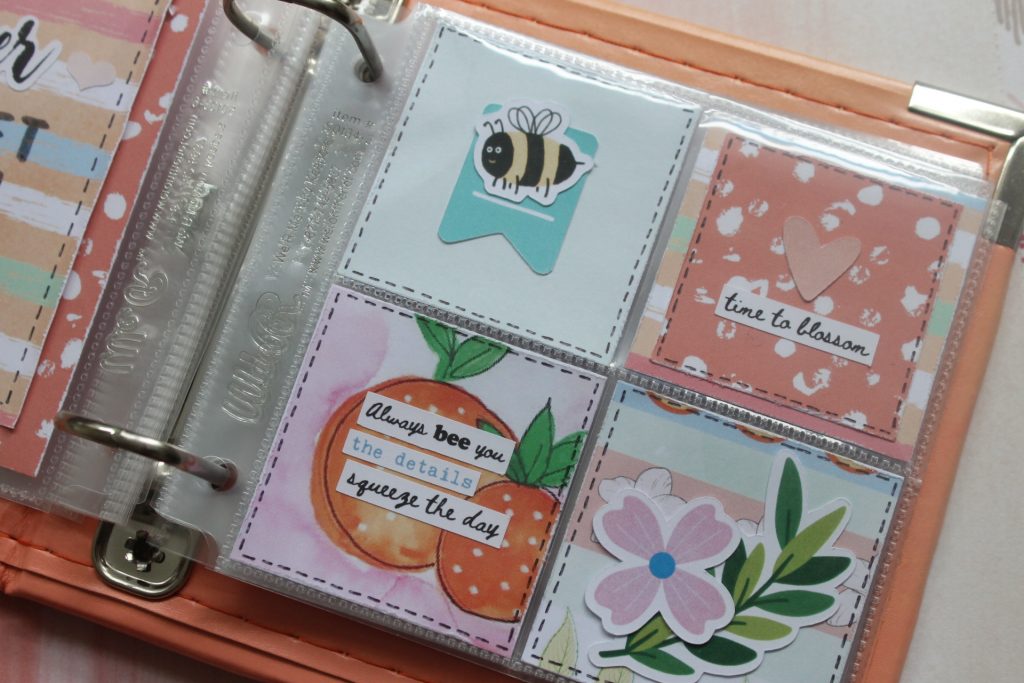 The second page has 4 2×2 slots, and I normally find these quite tricky to work with. I loved how the first page turned out though, so decided to just make 4 mini ones for this page protector! Again I layered some of the papers and distressed the edges, using die cuts and stickers on each one along with more faux stitching. You could also add sequins to these and make a shaker pocket, which I've done before, but I wanted to showcase all of the papers in the July kit.
.
So that's it! Would you create a summer mini book? As always if you have any questions, feel free to reach out to me on YouTube or Instagram. Have a wonderful week!
.
Chloé ox