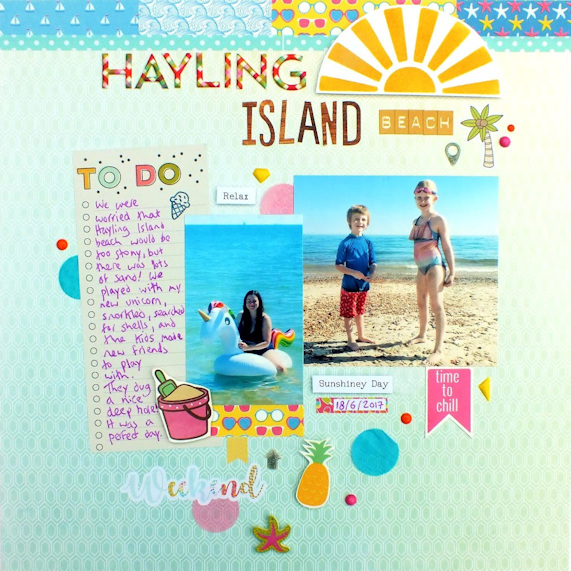 Hayling Island Beach Scrapbook Layout:
Hello, Jennifer here! Today I'm here to show you a layout made with the August kit…
I've made a layout process video for this one, so you can see how I put it all together. The video can be seen on my YouTube channel here: https://www.youtube.com/user/jennifersjumbles
I had so much fun making this page, as the colours are so cheerful. Plus it helped that I was scrapping a photo of me riding a unicorn, which makes me smile every time I think about it. I own a unicorn – this is the stuff that dreams are made of!
I think my favourite thing I used on here is the circles of confetti. They just scream 'happy' to me, and I like how you can still see the pattern of the background paper through the circles.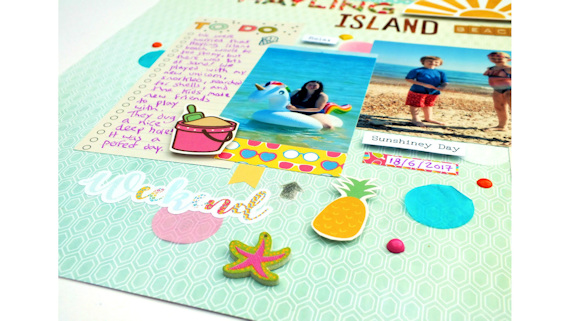 I also enjoyed using the sun stencil to make an embellishment for above my title, and the ice cream stamp to make my journaling block even cuter: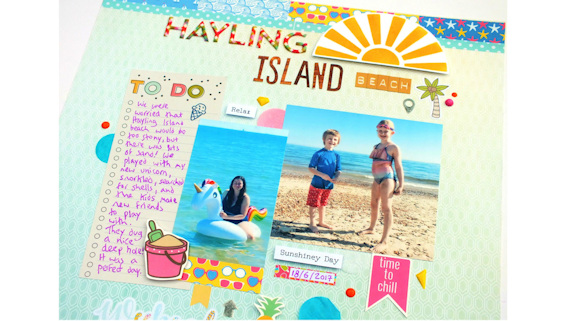 I'm sure I'll be making some more sunny projects using this kit. If the sun ever comes out again for us to make more warm-weather memories!
Jennifer x