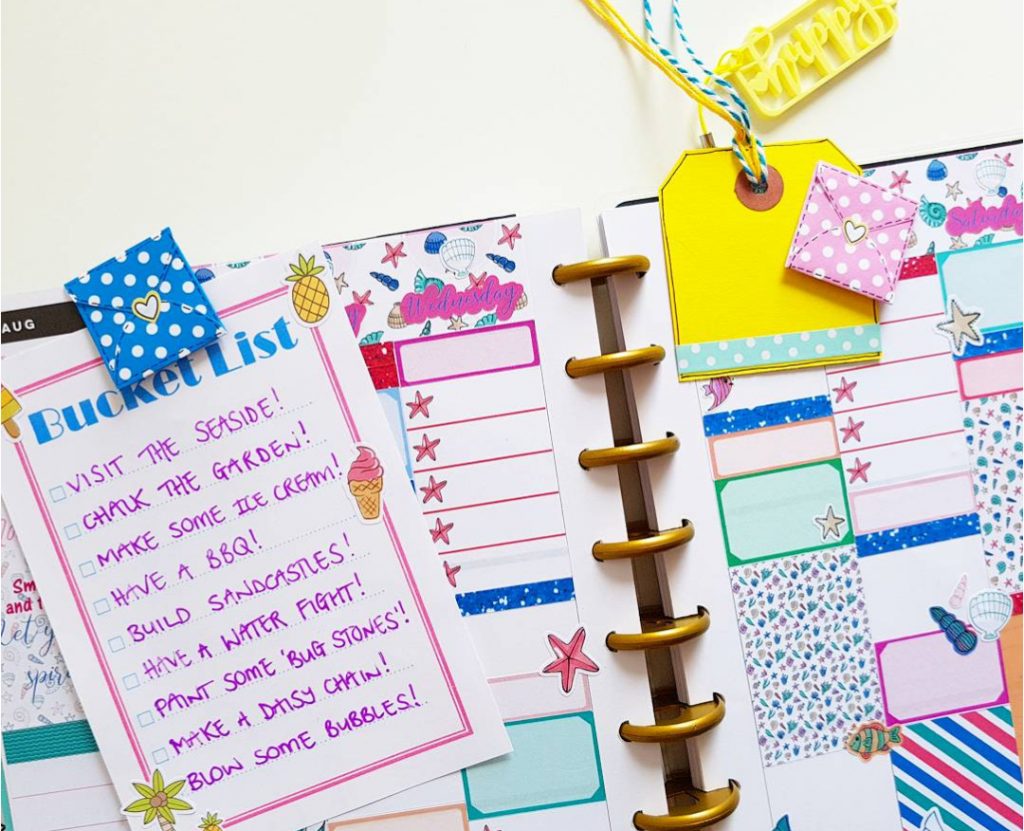 Hiya, It's Vicki!
I've turned the little envelopes from the treat bag into paperclips and popped them on a tag to use as a page mark in my Happy Planner!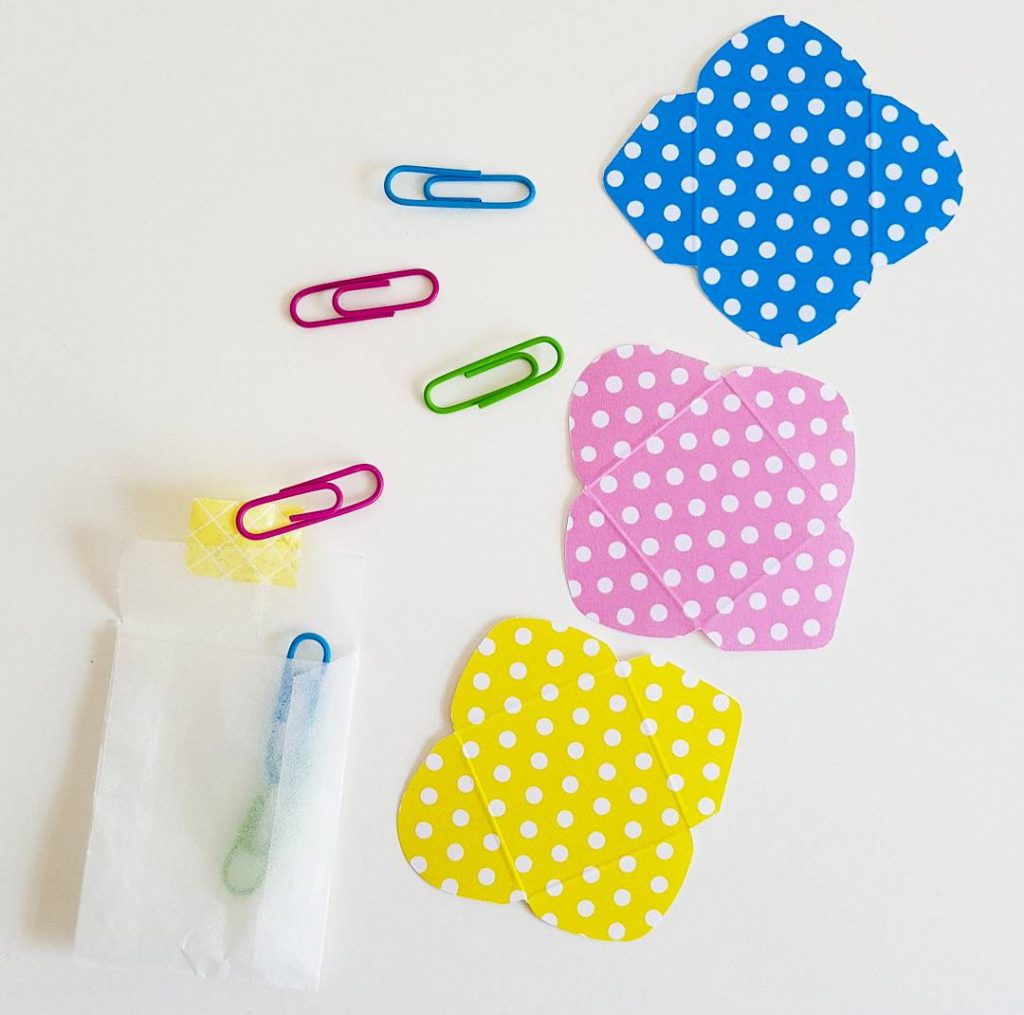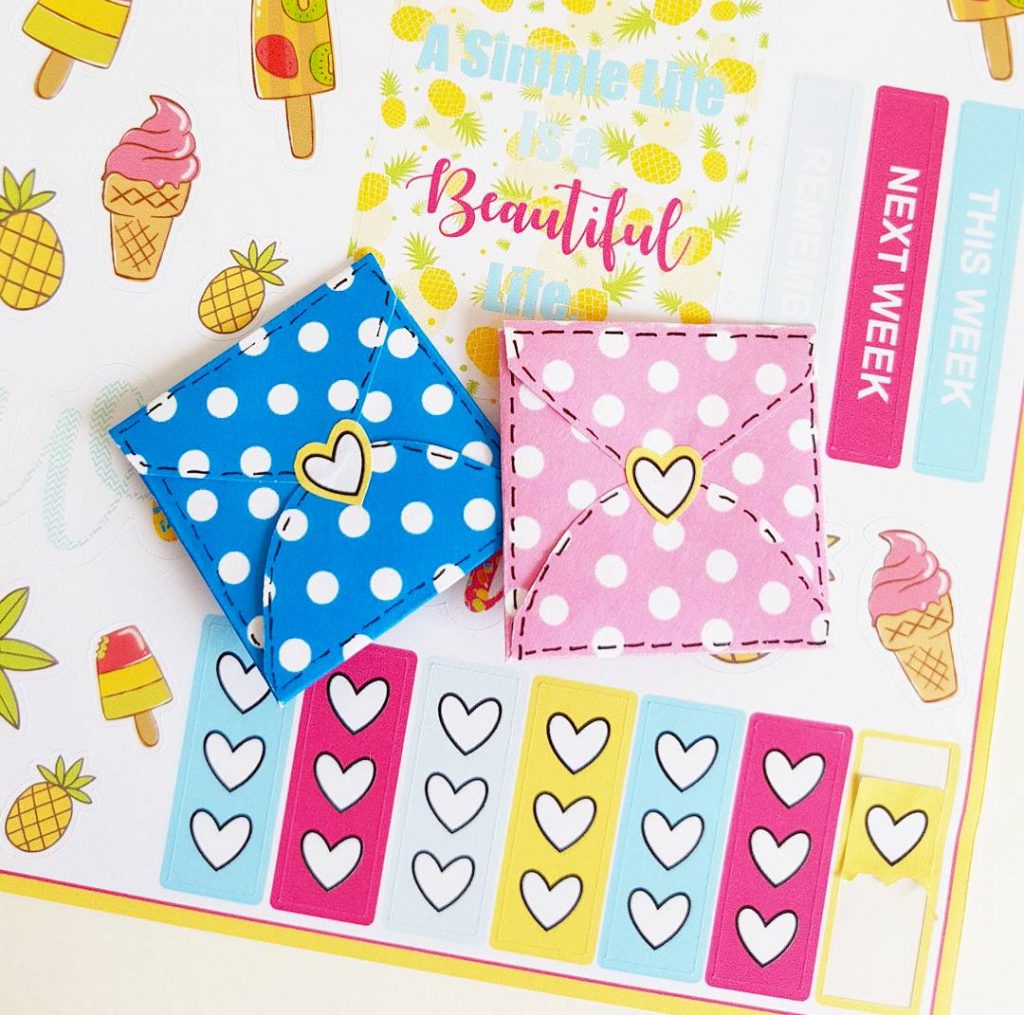 I went around the edges of the envelopes with a thin marker and folded them up. I used a bit glue to keep them together and cut a couple of hearts out from the sticker sheet for the middle.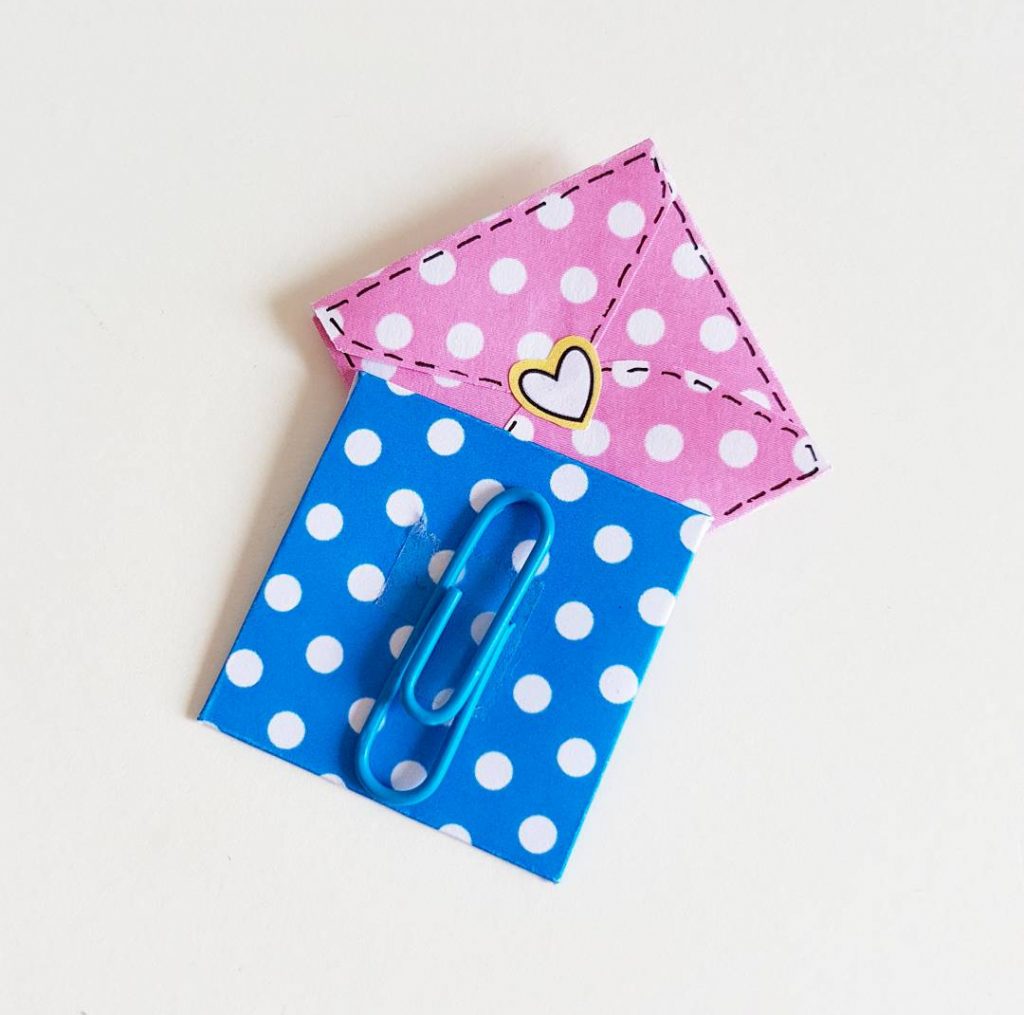 A little bit double sided tape kept the paperclips in place. I put them in the middle so they wouldn't stick out the top of the page too much.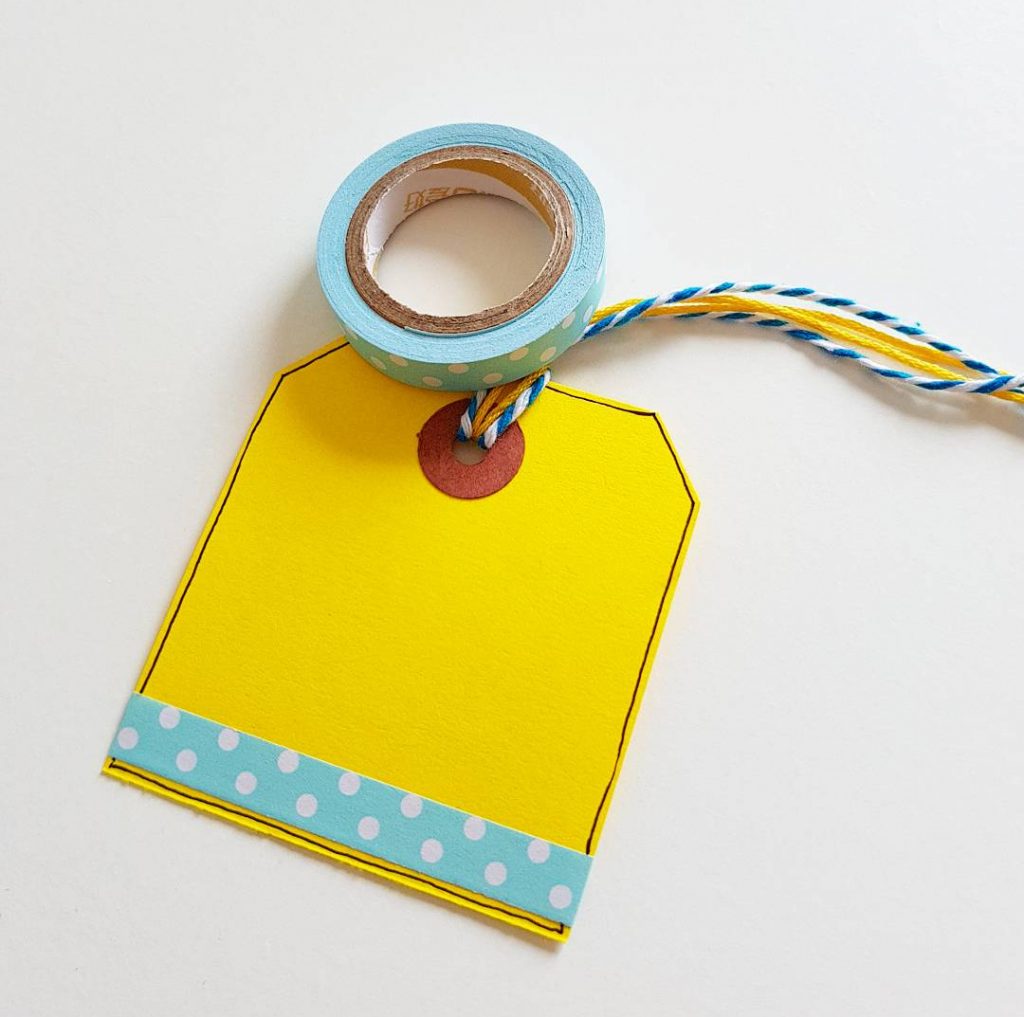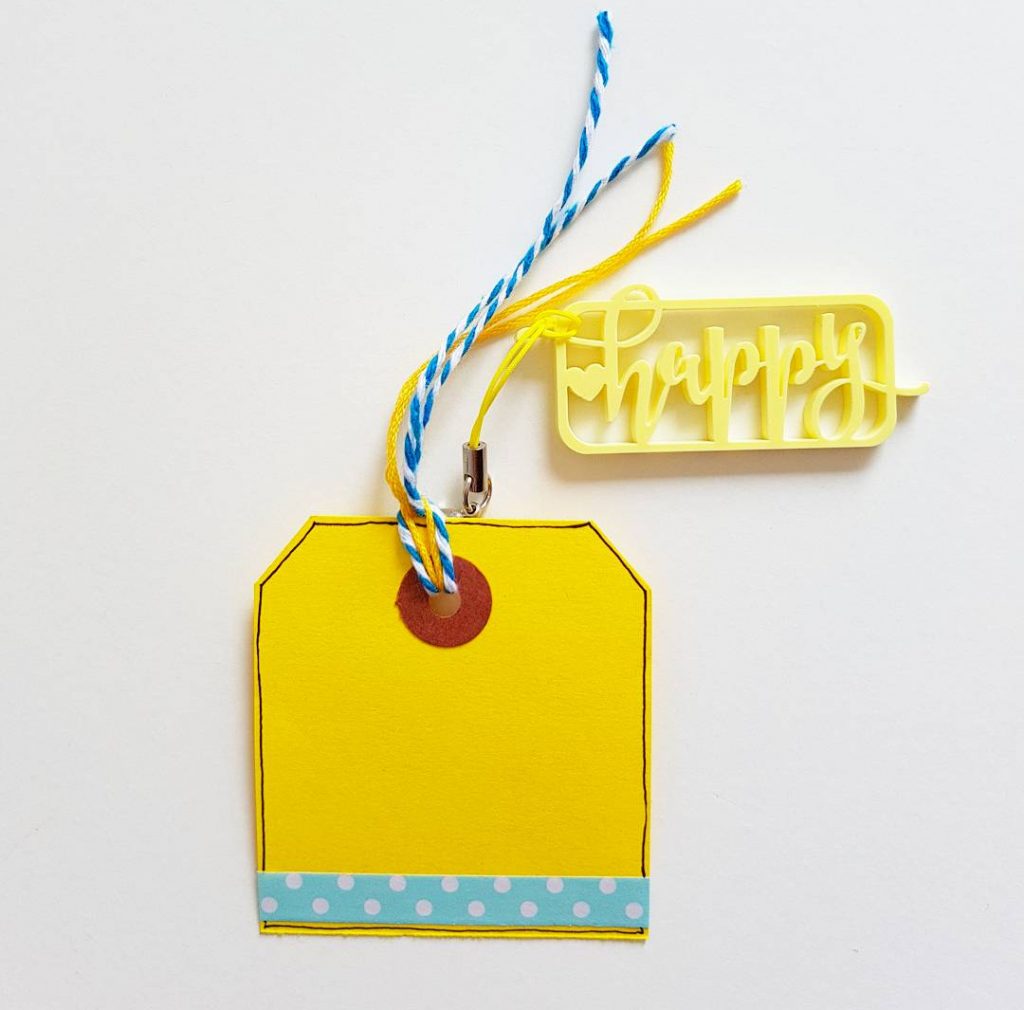 To make the page marker I cut down one of the tags and added a strip of the washi and some of the twine through the top.  I clipped the 'Hello' embellishment on too!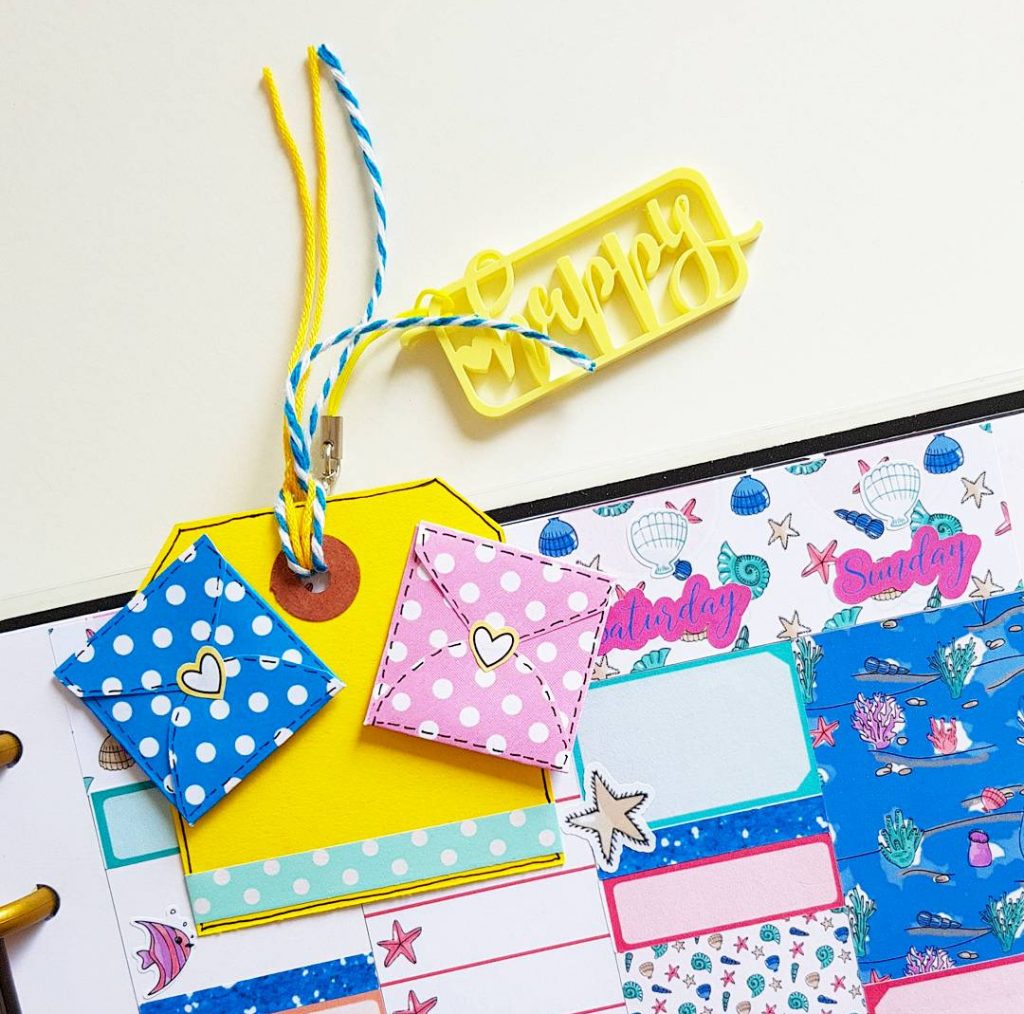 I filled in the Bucket List and used one of the clips to attach it to the page. The other is on the tag until I need it.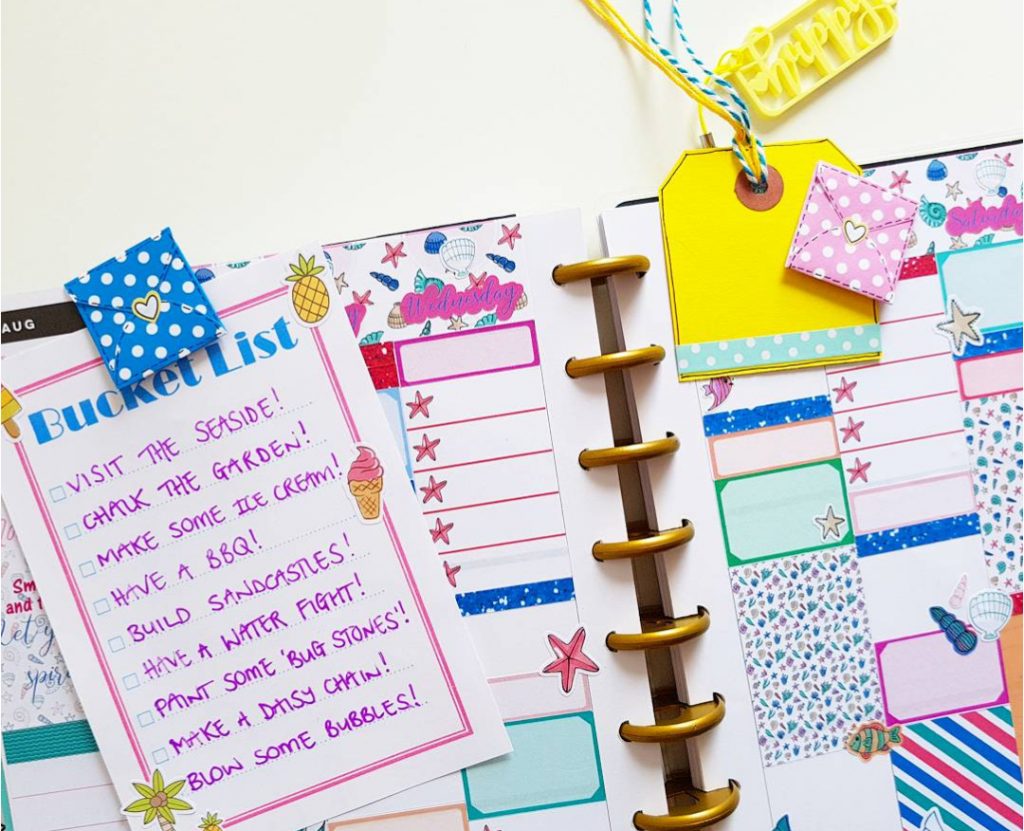 Hope you're all enjoying your boxes too!
Vicki x