Sunshine in a Box – with Korrieann
.
Hello and good day, today I am sharing a 12 by 12 layout I have created using the Rise and Shine kit here.
.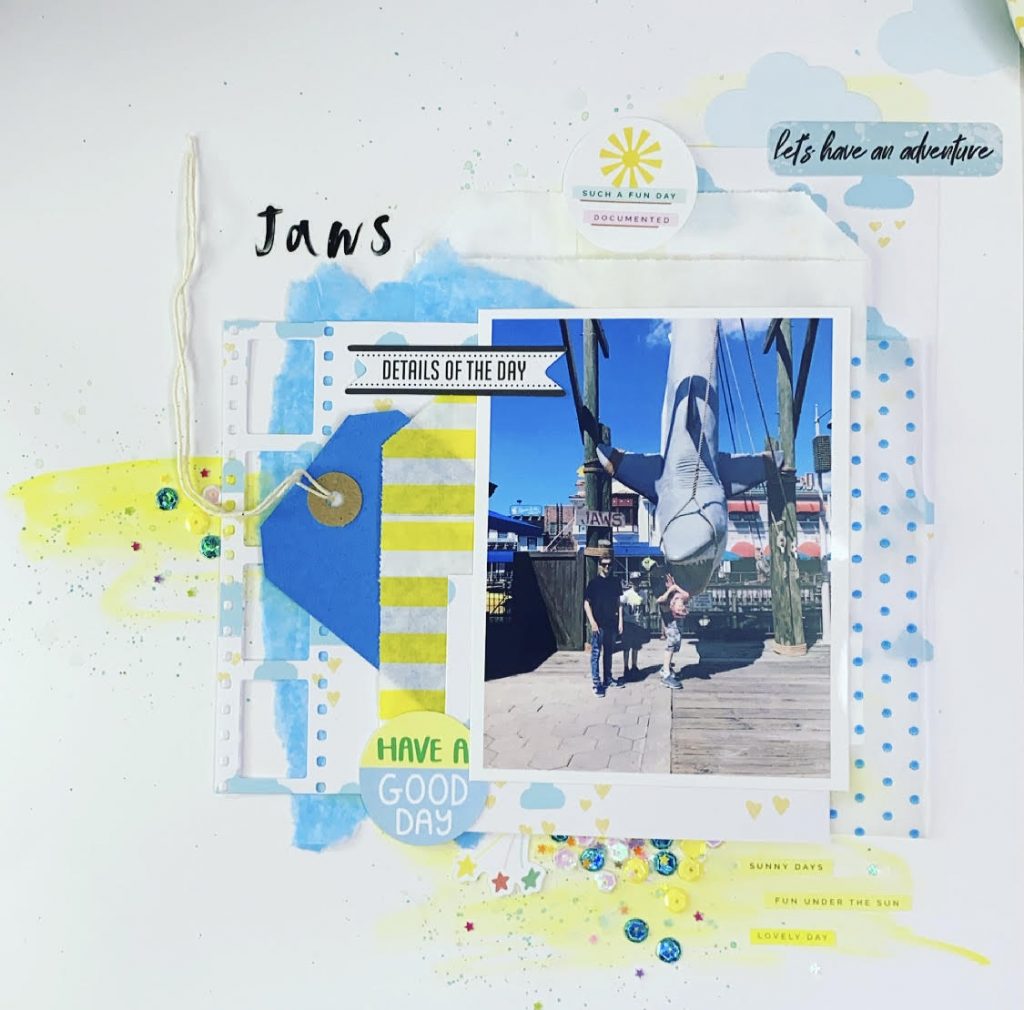 .
I gathered my box and watercolours and a few other supplies that I wanted to add.
.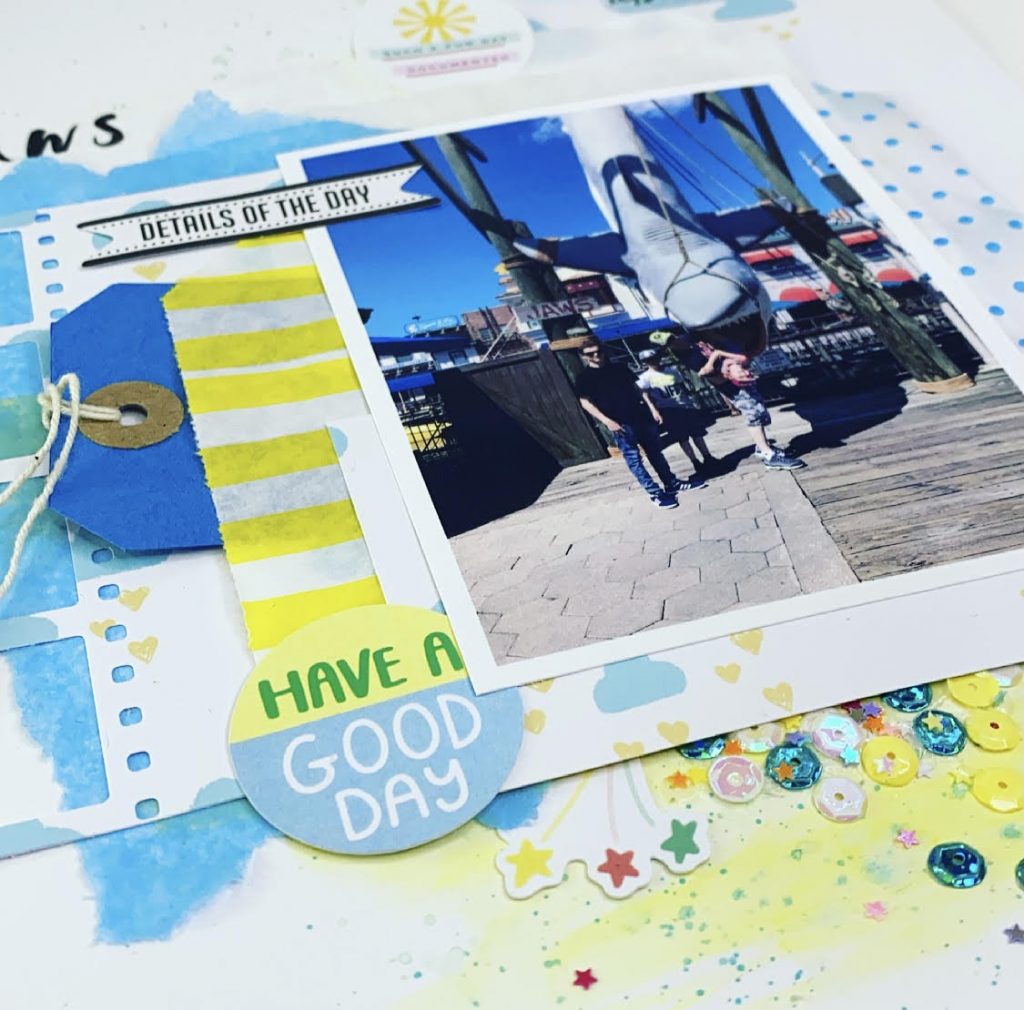 .
I really wanted to incorporate the yellow bag from the kit, it just said sunshine to me. So I started of adding yellow watercolour to my background with blue splatters, to bring in the two colours.
.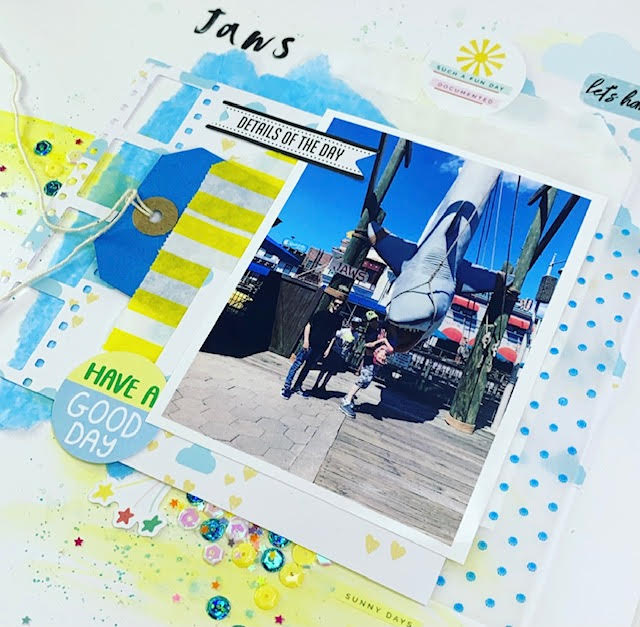 .
The tissue papers from the packaging are also perfect to add some different layers to the page, and I was loving the idea of having hidden pockets to add my journaling using the paper bags.
.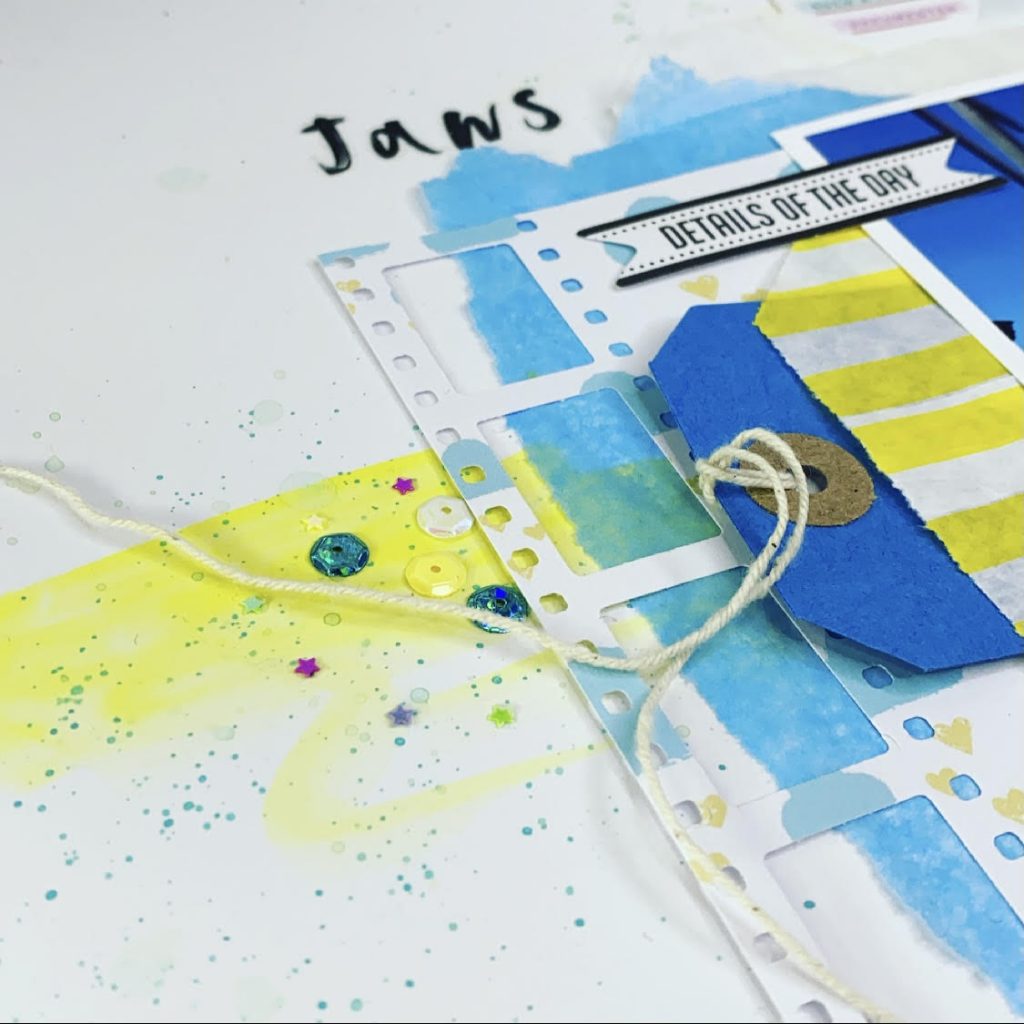 .
The blue tag is the perfect colour match to the sky in my photo and I can have it in either of the pockets. I am trying to journal more with my layouts so I can look back on the story but I don't always want to be able to see it, so using the pockets really works for me.
.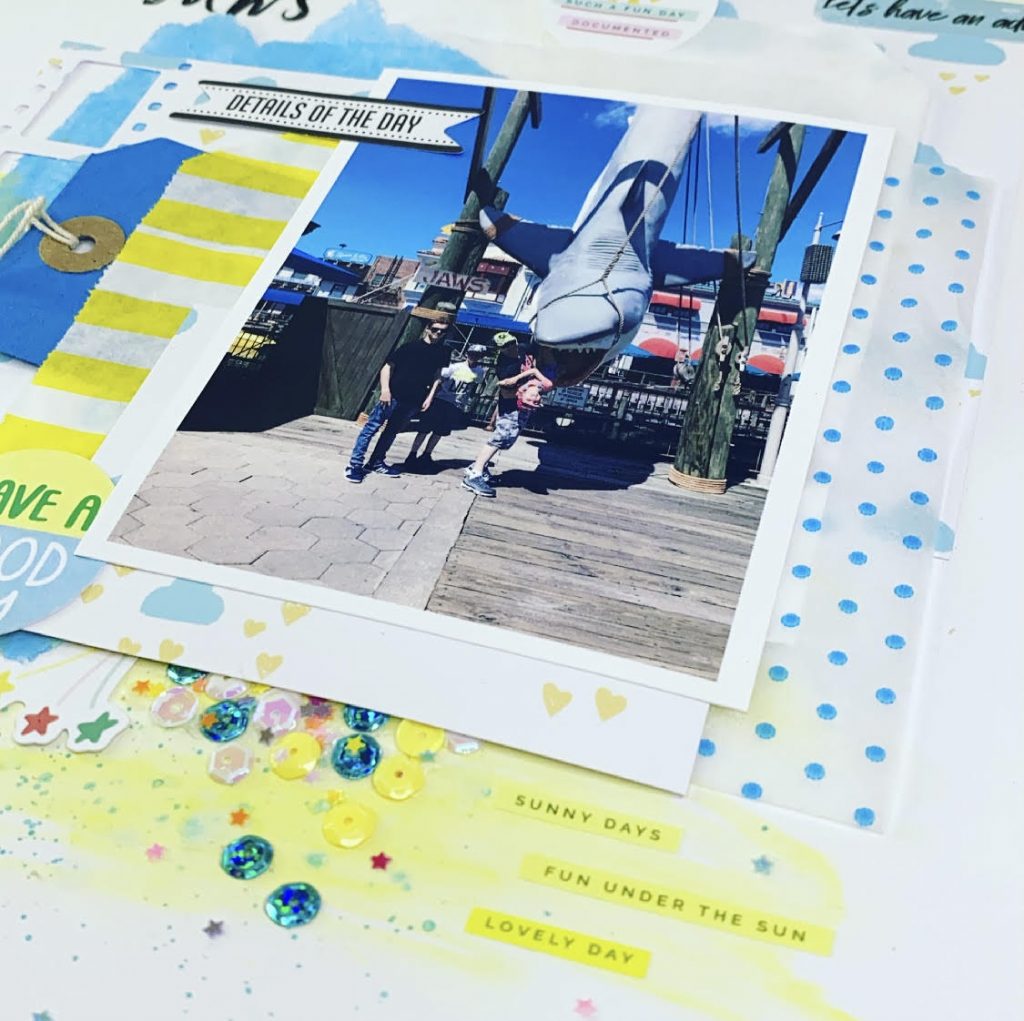 .
Once I was happy with where everything would be I glued them all in place, and added the sequins in clusters popping out from under the papers. I think I ended up with more on me than on my layout though .
.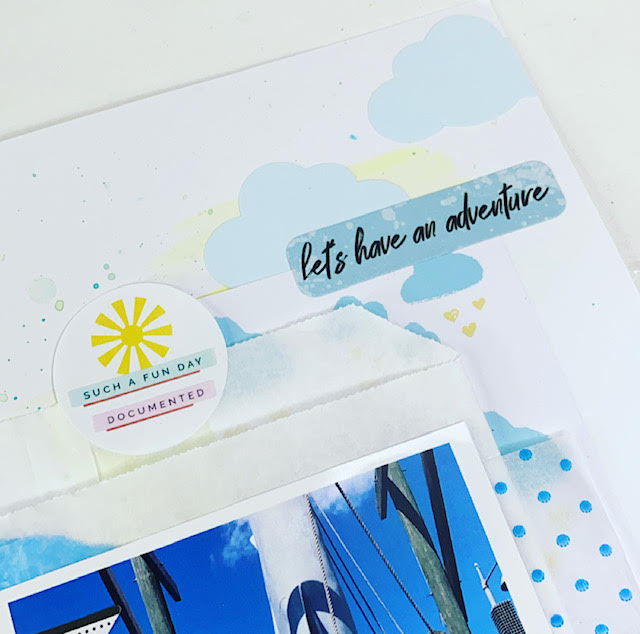 .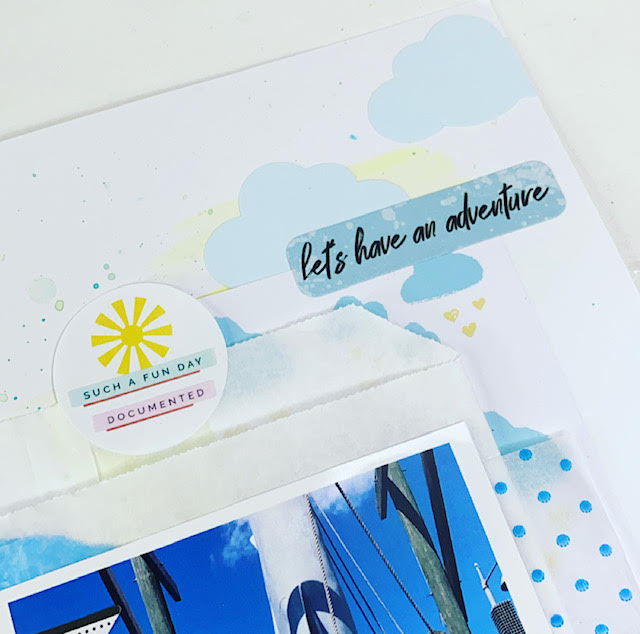 .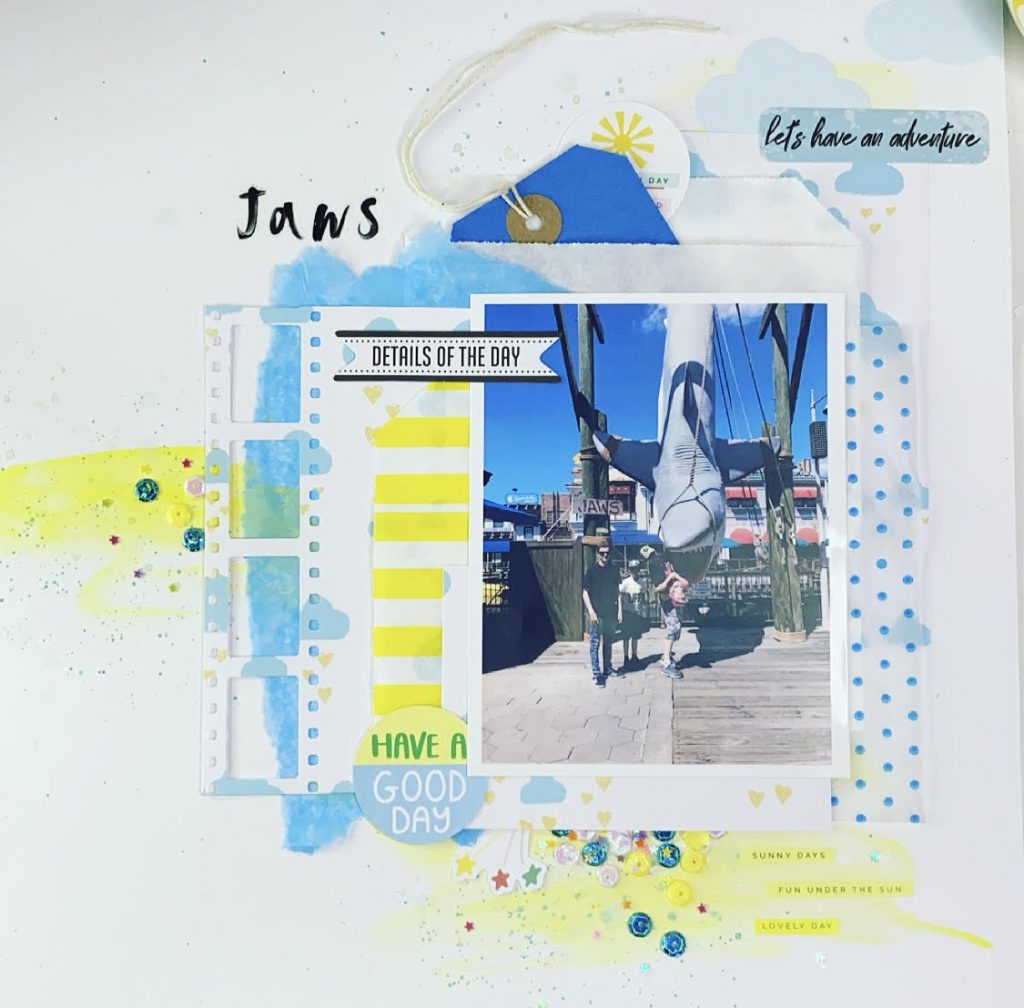 .
I then finished it off with a few die cuts and then some word stickers from my stash.
I love how my page turned out and I don't want my box to end!!
Korrieann x