Good Day Banner with Philippa
.
Hello Lollipop lovers!
Isn't the Rise and Shine kit here absolutely gorgeous? I hold my hand up, I am not a morning person, never have been, but my husband and eldest daughter most definitely are! They ring each other most mornings to compare their To Do lists, share their plans for the day and just indulge in general banter! I thought I'd make a little banner to hang on the noticeboard in my craft room with this photo of them both which I love.
.
I had a vague idea of what I wanted to do and began by making some paper flowers using the paper bags that come with all the kit goodies in! I just used one flower die and cut as many shapes as I could from the bags. I then layered them up and used a brad to secure them in the middle.
.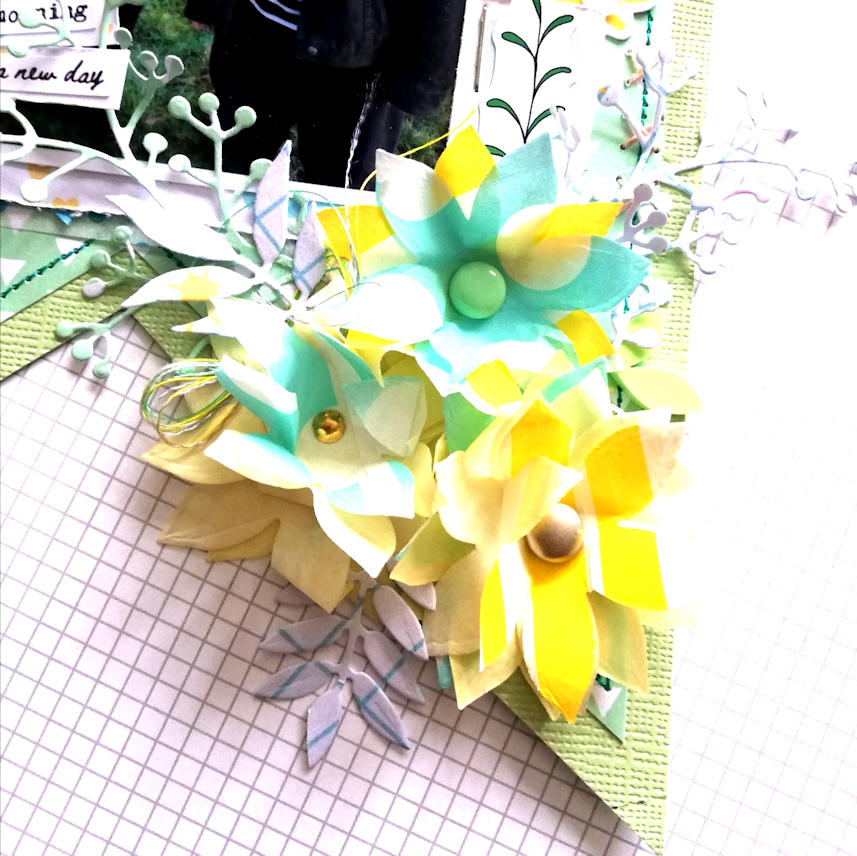 .
I cut the banner shape from one of the papers and mounted it on some plain coloured cardstock. I made some tabs for the top to hold the straw & hanging twine and decided to machine stitch around it for added strength.
The photo is mounted on bag paper and the cloud paper and having done that I played around arranging the flowers and photo on the banner before sticking down.
.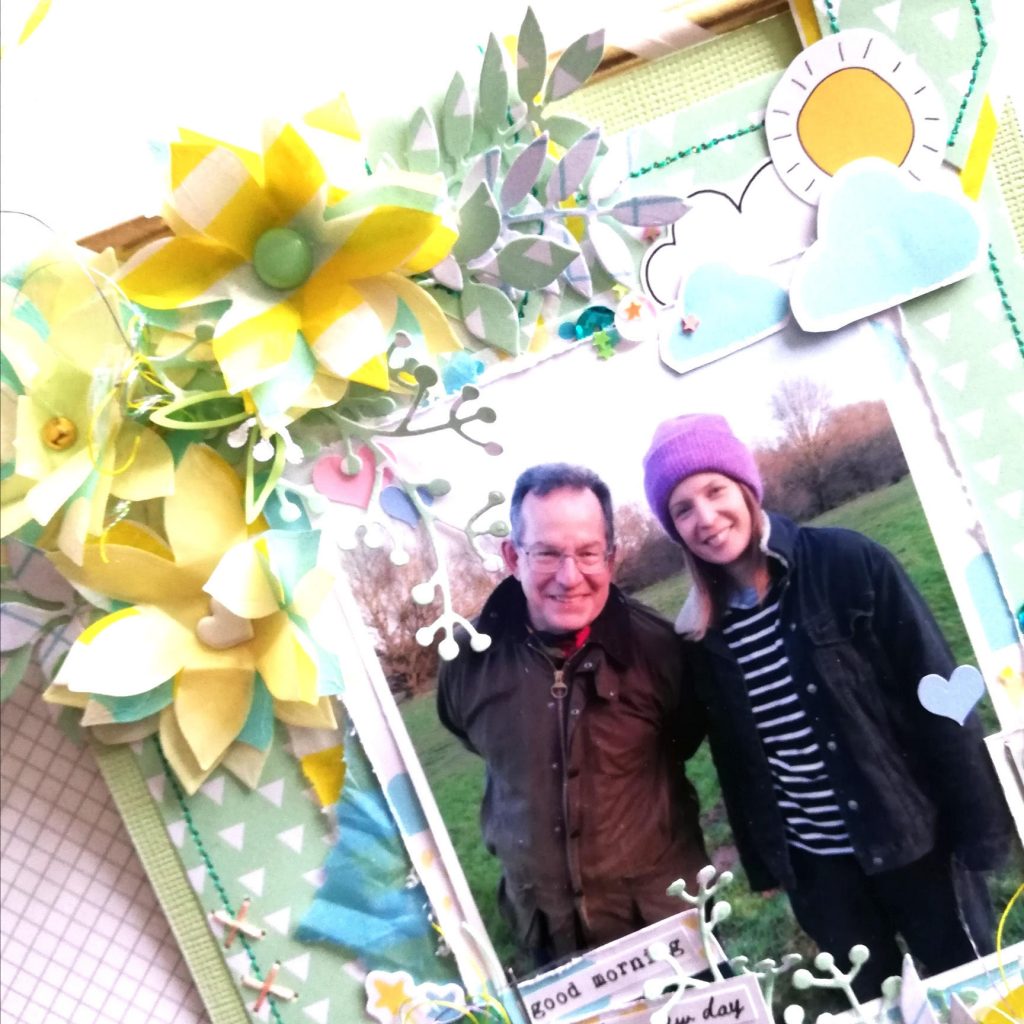 .
I added some foliage die cuts to the clusters of flowers along with some threads. I then added stickers, sequins, phrases, fussy cut clouds and the Have a Good Day ephemera piece.
The last thing I did was to add a few cross stitches on each side using embroidery threads and some tiny Bramble Fox hearts from my stash which are in the perfect colours!
.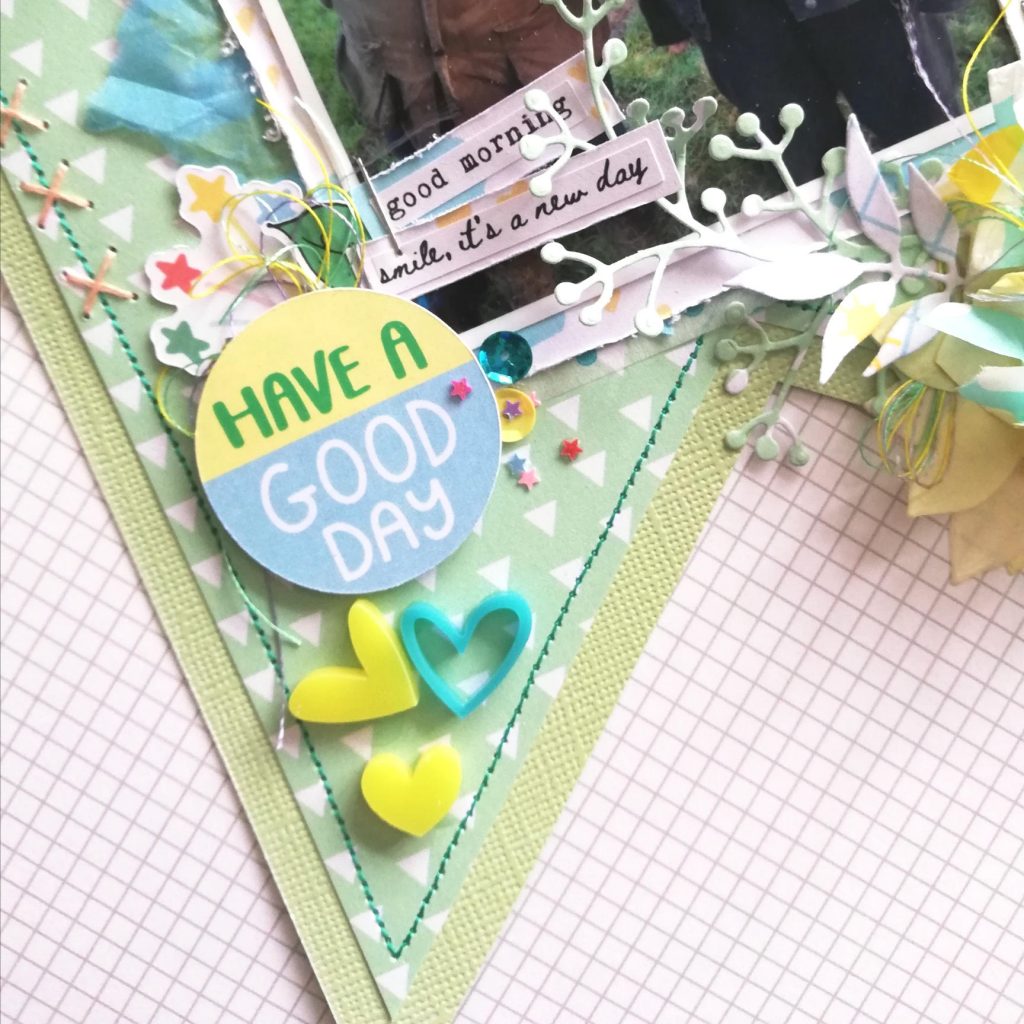 .
I'm pleased with how it turned out and hope you like it!
.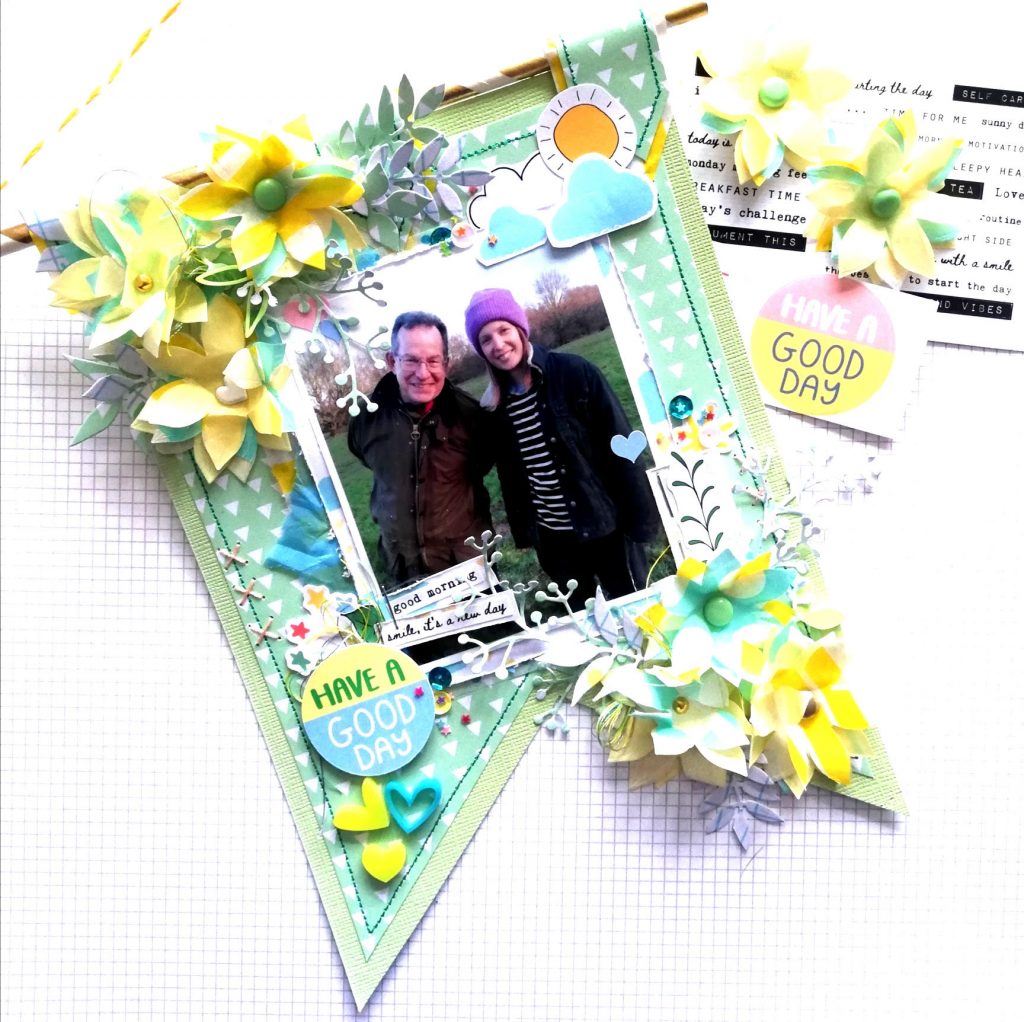 .
Love Philippa x