Sweet Happy Mail – with Vicki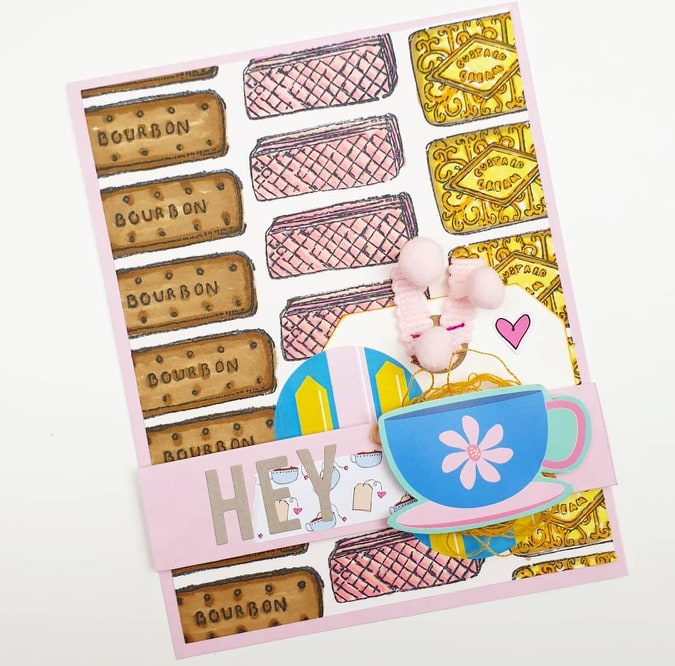 .
Hiya,  I'm sure we've all been sending a lot more happy mail recently and it always feel nicer to send a handmade card!
.
Usually it takes me ages to decide on a card design…Too much, not enough?  But I think making them regularly and usually sending them to the same people so having to mix them up a bit has really helped and now it doesn't take me long at all and I've come to the conclusion that it's the thought that counts anyways.
.
This is one of the cards I've made with the Alice's Tea Party kit.  I've made a stamped background that I've coloured with markers.  I've added it onto the pink paper and then onto a card blank.  I've used the same pink paper to make a strip along the bottom third of the card.
.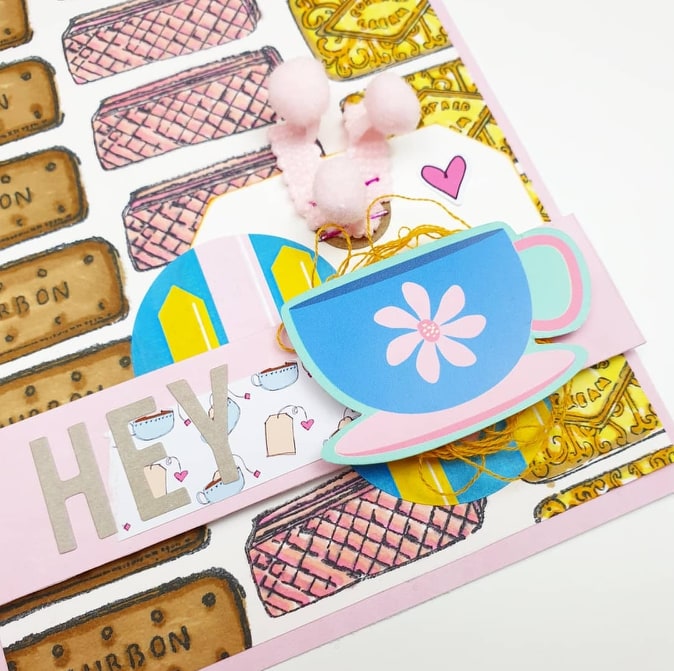 .
I cut one of the circle stickers in half and stuck them either side of the strip.  The tag ive cut the top off and added some of the pom poms and a heart sticker.  It's hard to see in the photo but I've gone round the edges with an orange ink pad just so it matches the background a bit.  I chose a similar coloured embroidery thread too and popped some behind the cup I fussy cut from the postcard.
.
Finally I added a little bit of the washi from the sticker sheet and a 'HEY' in the alphas.
.
Are you sending and receiving more happy mail just now?
Vicki