Things That Make You Happy – with Kerry May Makes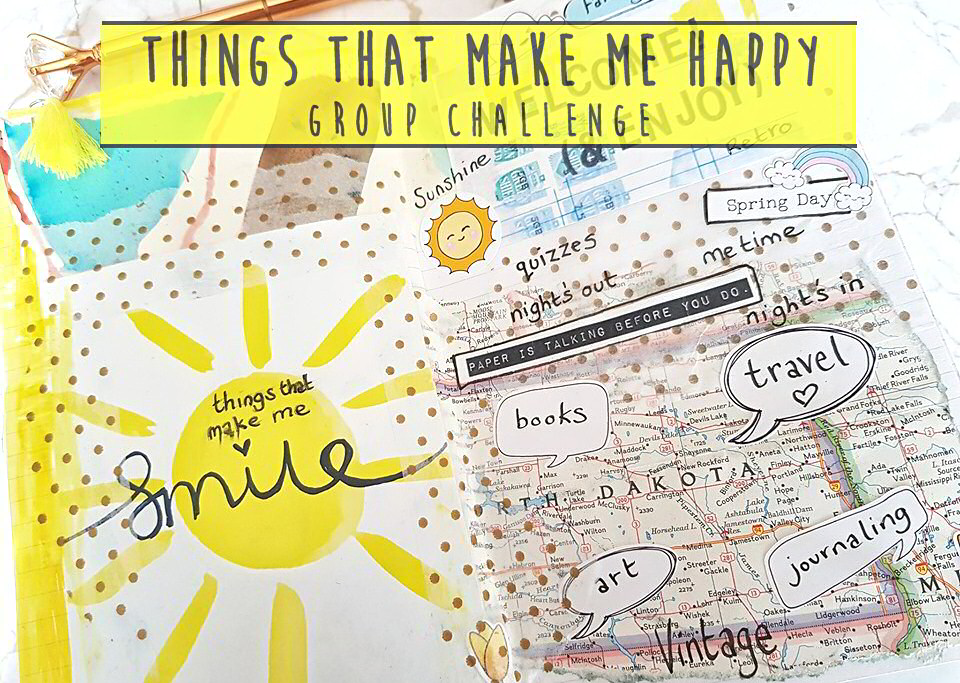 Things That Make Me Happy:
I have had so much fun creating 3 pieces of art, journaling and scrapbooking this week, all based on my favourite theme; Things that make me happy.  This is a two week Facebook challenge hosted by Lisa in her Facebook Group Lollipop Box Club Chat and over on my Journaling group Kerrymay Makes A Mess. 
The Challenge:
​The challenge is to create one page with the theme 'Things that make me happy'.  This could be a journal page, scrapbook layout or a creative journal page, you can of course do all 3 if you wish. You can enter in either group.  Lisa hosts a variety of challenges throughout the month and there will be one overall challenge winner for the month.  In my group there will be one overall winner for creativity, who will win a little gift from The Lollipop Box Club and some journaling goodies from me.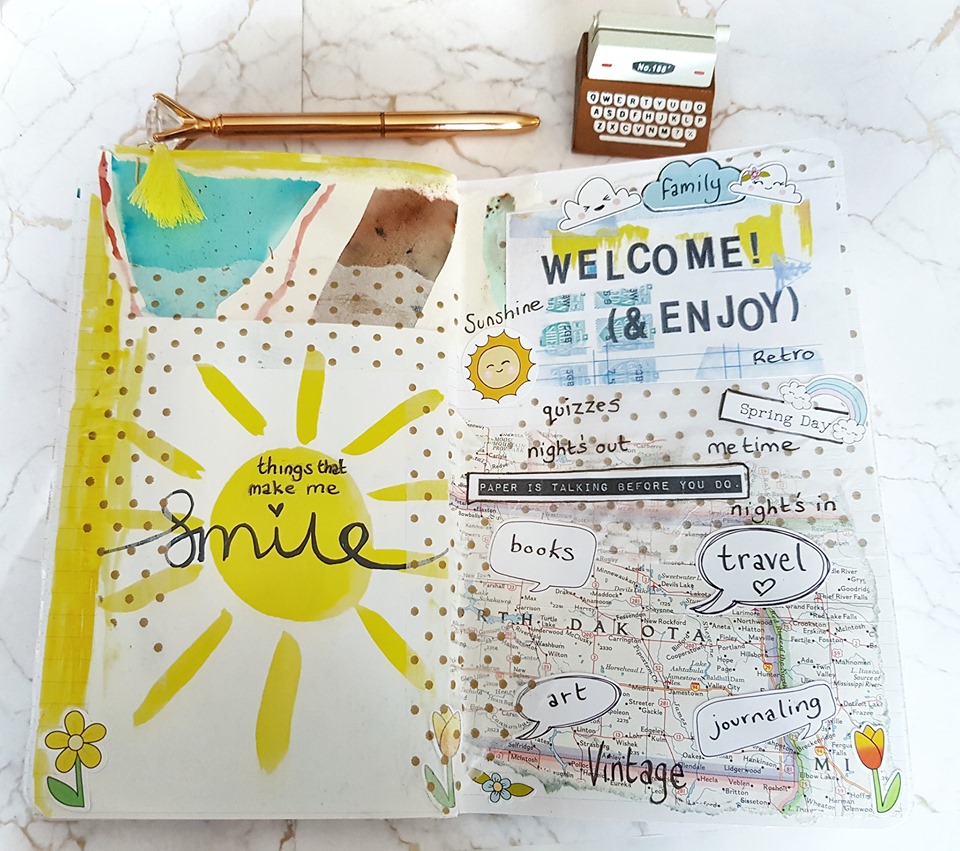 For my journal page, I used a list of my favourite things as inspiration and have used a variety of goodies from the April The Lollipop Box including the tissue paper it was wrapped in.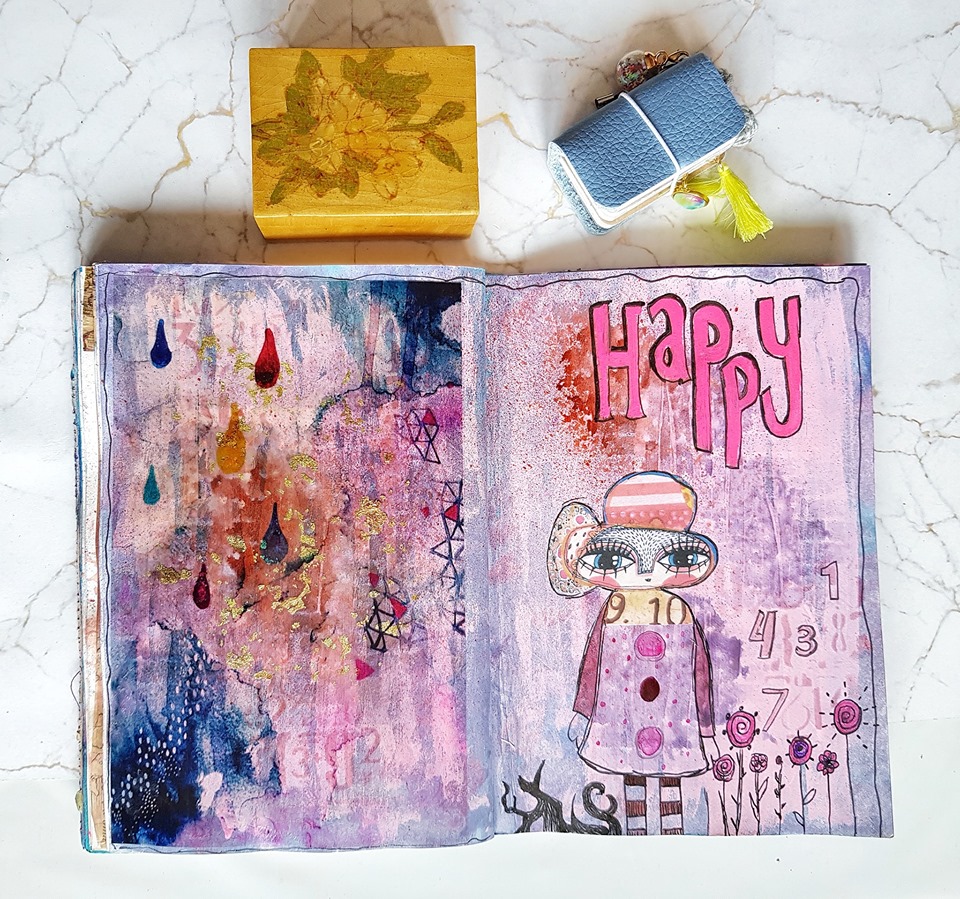 Next I have created a zetti art journal page (Teesha Moore style), using a printable collage sheet for the head from The Artstronauts membership I had.  I created the background using two colours of acrylic paint, then added stencils and spray ink.  Next came the pen and detailing with the flower doodles and chalk marker title.  I finally added an overlay from Little Rainbow Moon to the left side to complete the look.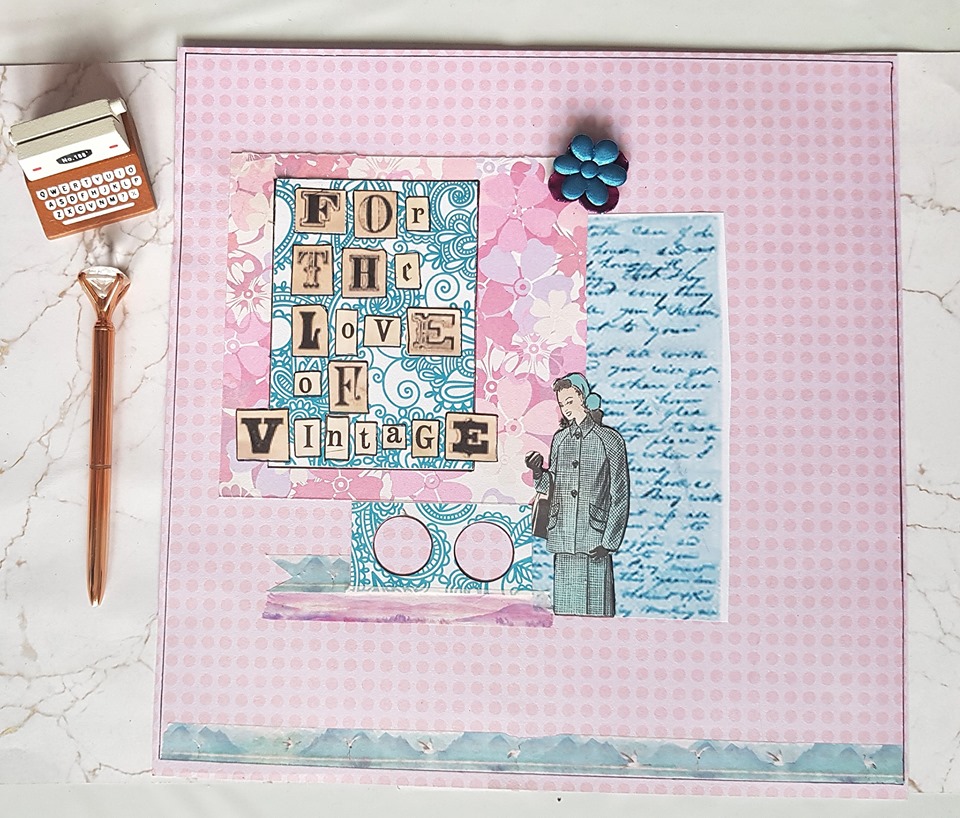 Finally I created a scrapbook page.  My layout above uses 12×12 paper and various printables from free vintage ephemera sites.  I do love a bit of vintage.  I kept the layout simple and layered over a variety of pretty vintage papers.
I do hope that you join us in the groups for the challenges, I really enjoyed creating the pages. I look forward to seeing you there.

Facebook Groups:
Lollipop Box Club Chat 
Kerrymay Makes A Mess

​Kerry xx
​You can also find me here:
kerrymaymakes.com
​Instagram  |  You Tube  |  Pinterest ​