This Makes Me Happy – Mini Book with New Team Member Nadine
.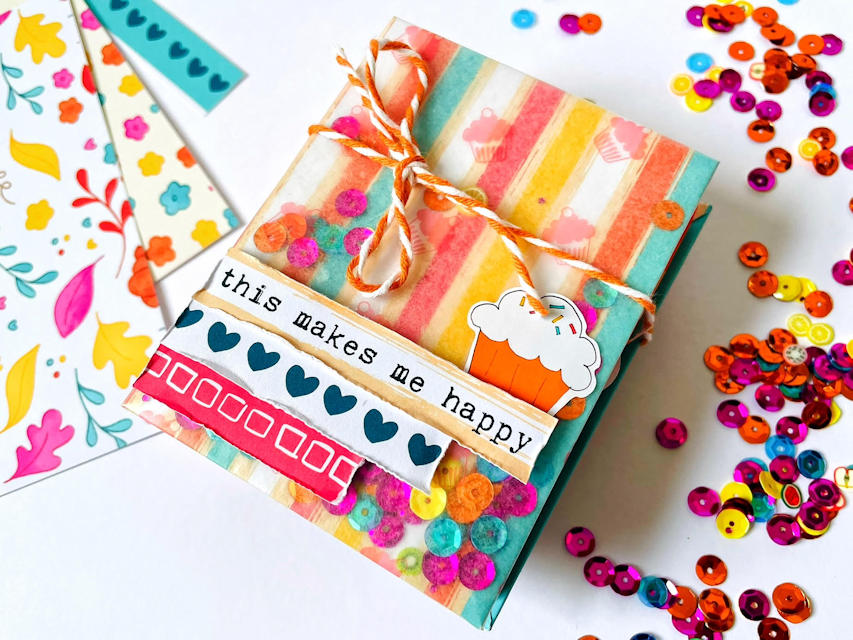 .
Hello!! I have two exciting things to share with you today. The first is this amazing mini book from Nadine.
Nadine was our small business collaborator (craftine on Etsy) in September and also our guest designer.
This is Nadine's first project. Isn't it stunning?!
Here's Nadine to tell you more about it.
.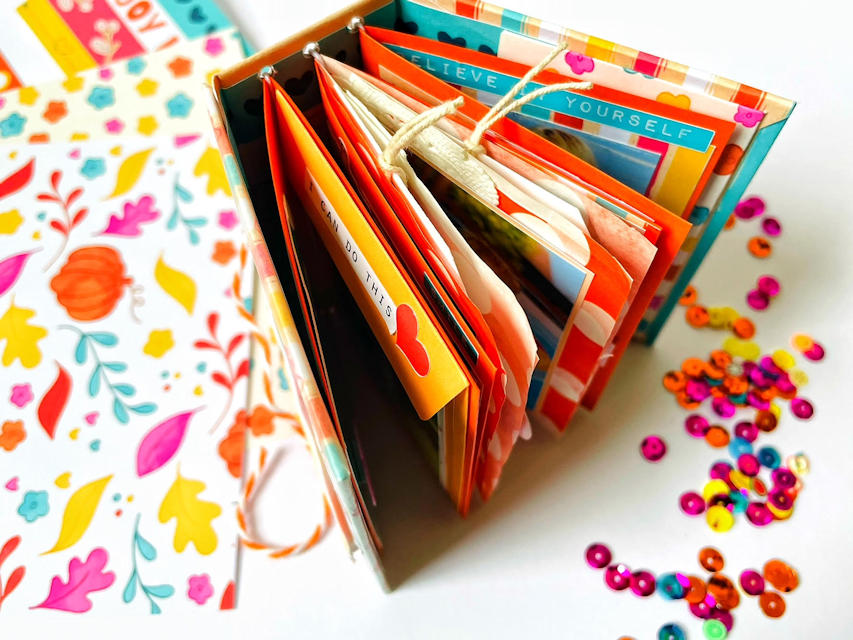 .
Hello Lollipop friends,
This is my first ever post for the blog and I can't tell you how excited I am! 
My name is 

Nadine

 and I am the owner of Craftine. I have created the cute watercolour hearts for the September kit. 
I started using my kit as soon as it arrived, I couldn't wait!
I decided to create a super cute mini album that measures 3×4 inches.
The colours of this kit match my summer photos perfectly so I filled this cute little book with summer memories and photos of my very own little sidekick. 
.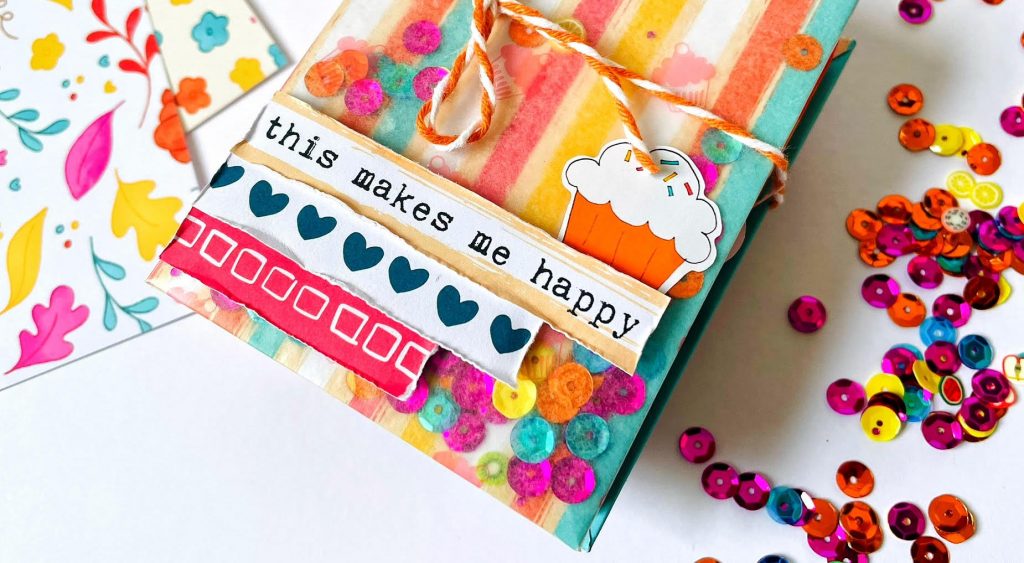 .
I started by creating the cover using the beautiful papers. I then decided to turn the front cover into a shaker using the super cute wax paper and beautiful sequin mix. 
.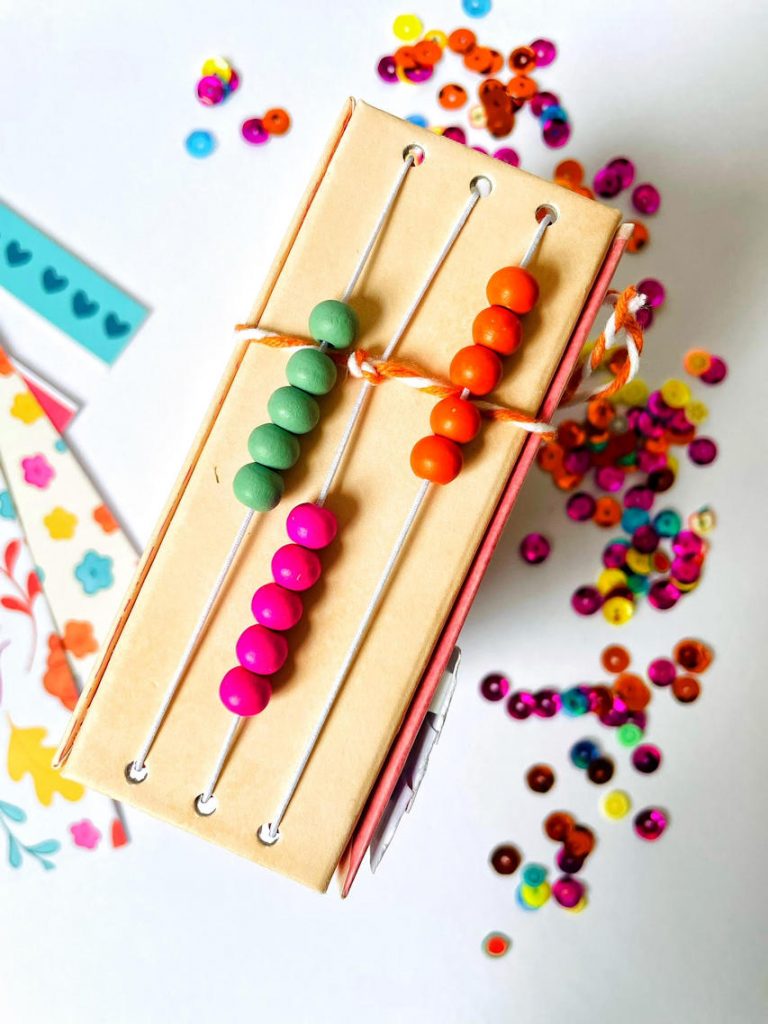 .
I punched little holes in the spine and fed elastic through them which hold the pages on the inside. I decorated the elastics on the outside of the spine with wooden beads from my own stash. 
.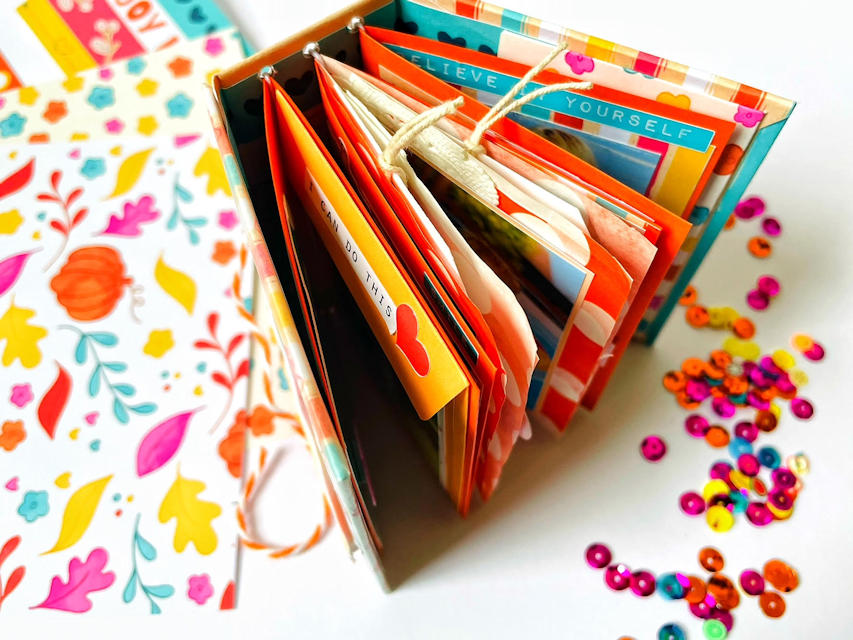 .
I used orange card to create my pages, folded them in the middle and fed them through the elastics on the inside spine.  
.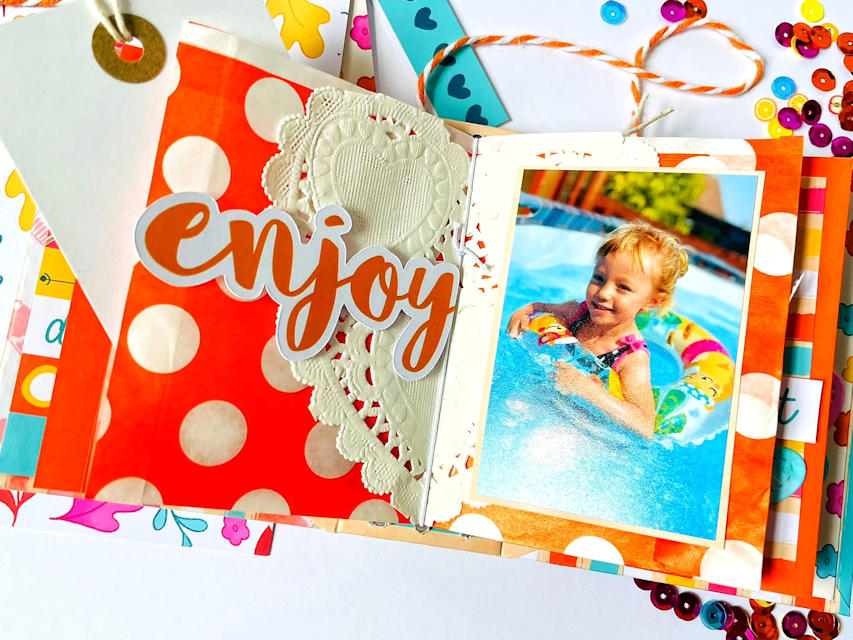 .
I also used the orange paper bag from the kit to create two pocket pages. 
.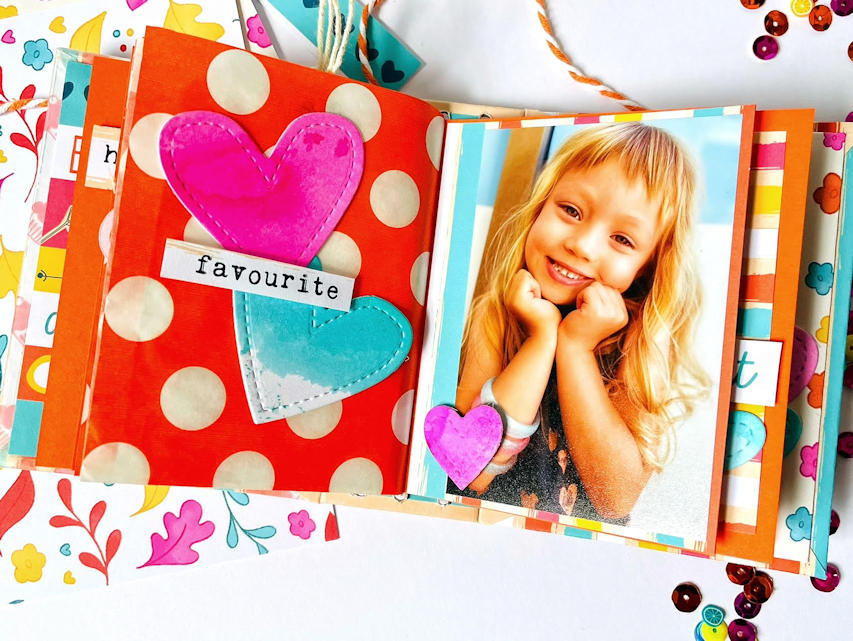 .
I used the gorgeous patterned papers to mat my photos onto and decorated every page with stickers and the cute heart die cuts that I created for this kit. 
.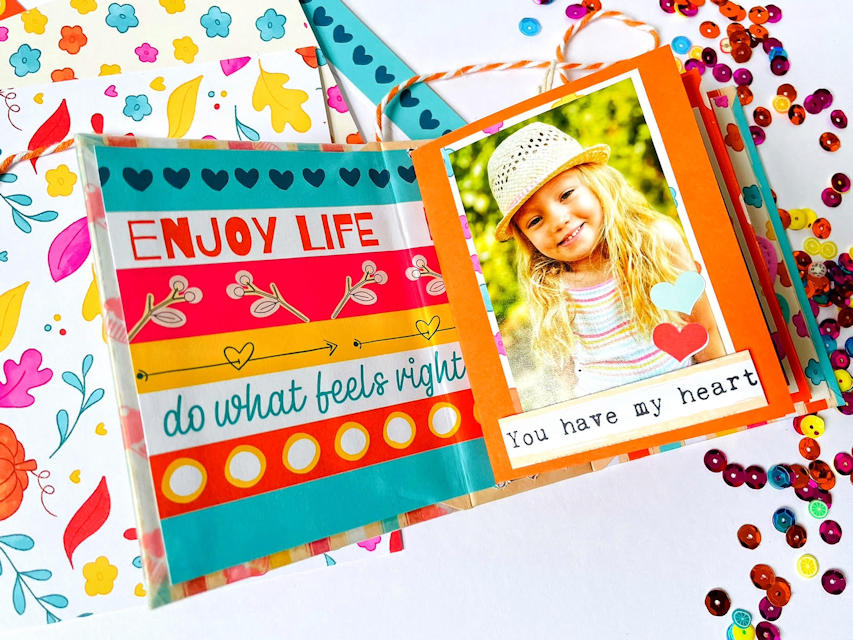 .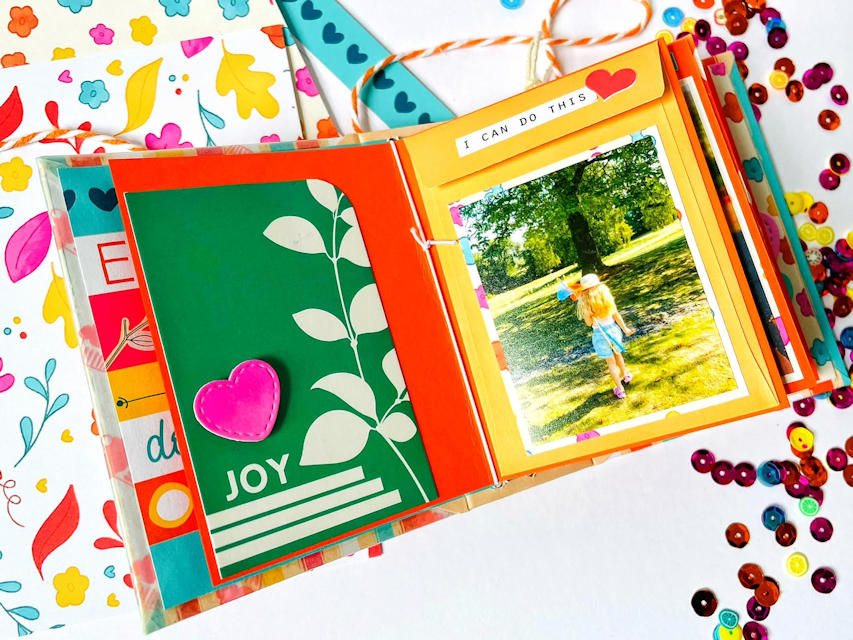 .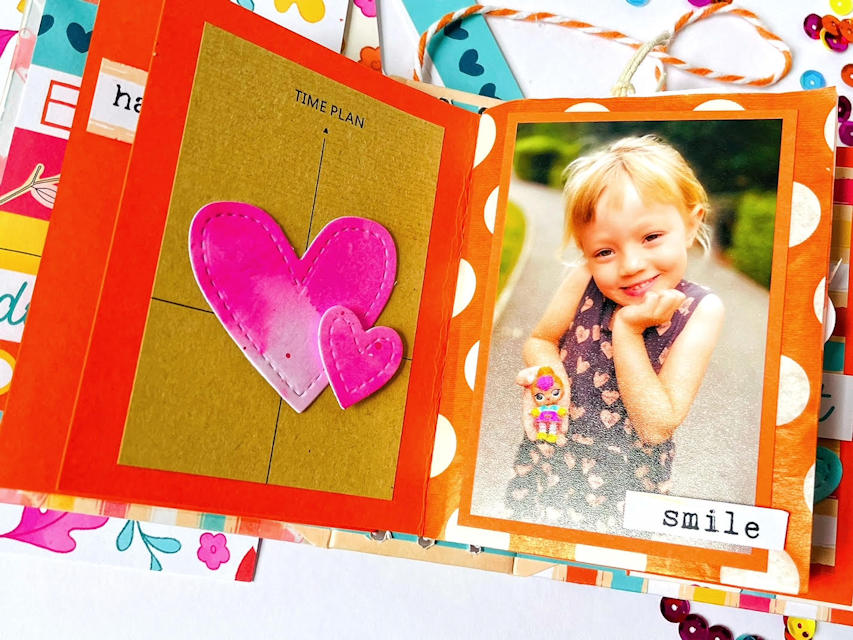 .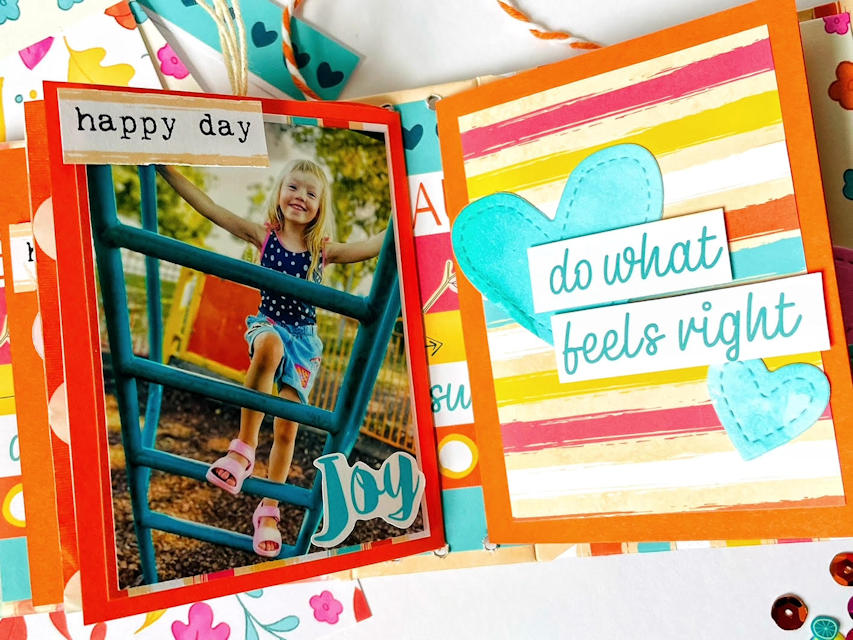 .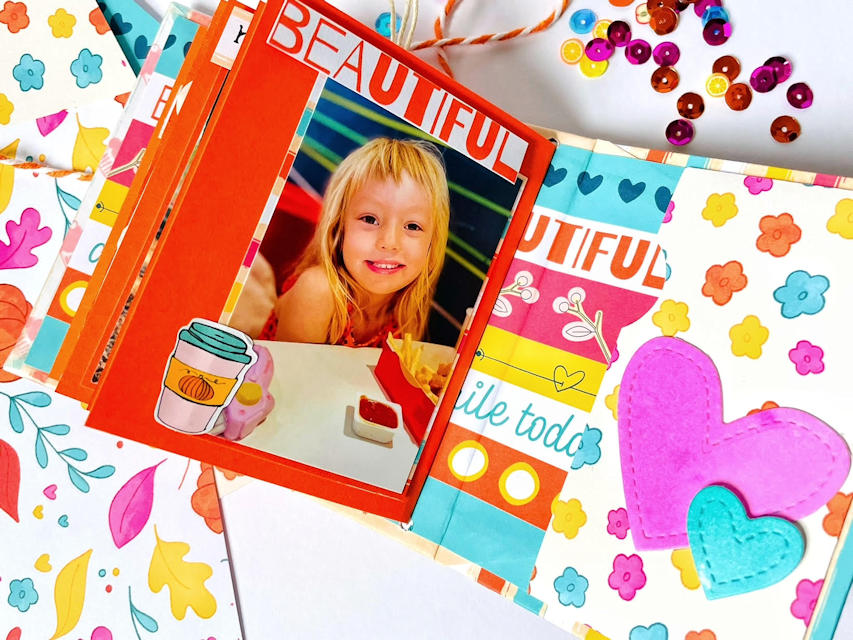 .
I am absolutely in love with how this album turned out! The colours are so beautiful and put a huge smile on my face 🙂 
I hope I could inspire you today! 
Have a wonderful day! 
Nadine

 xx"
.
Isn't that a beautiful mini book?
I feel so inspired.
But this takes me on to our next piece of excitement to share with you. Nadine is now going to be joining us as a permanent member of the Lollipop Creative Team.
I'm so happy that she said yes and can't wait to see how she uses our future kits.
.
You can find Nadine here:
TikTok: @craftinepapercrafts
.
.
Wishing you all a wonderful day and welcome to Lollipop Nadine.
Lisa xx