This Weeks Plans – Scrapbooking with Julie Taylor
I asked Julie Taylor to guest design for us this month using the August 'Take Note' Kit.
Julie has kindly designed for us a few times now. She's so talented and has so many ideas. I always love her layering skills.
Here's Julie to tell us about her page.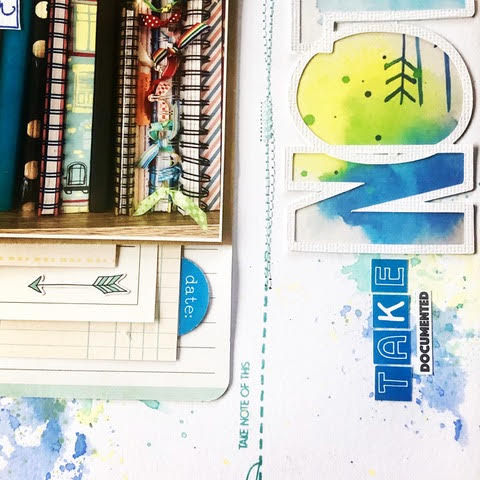 ."I was very pleased to be asked to guest design for Lollipop Box again & couldn't be more happier with the box!! Just my style & colours. I took inspiration from the box's title 'Take Note' & chose that as the title of my first layout.
.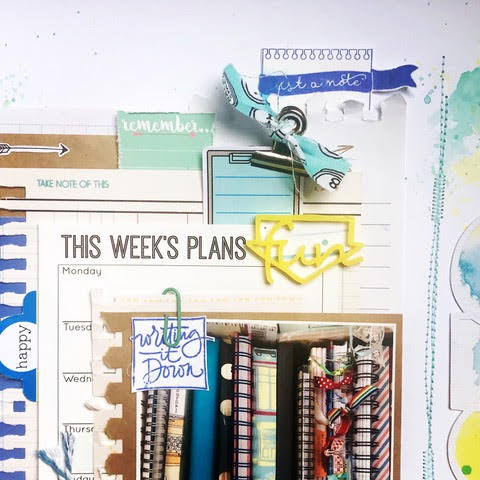 .
 I love notebooks & I'm always on the lookout for another cute one so thought I'd scrap about that. 
I tore a few pages out of some of my notebooks & used these, along with pieces from the kit & made a large photo mat & added it to the centre of my page. I added a small bit of inky splodges around the page & sewed two messy lines of stitching down the page to split it into 3.
.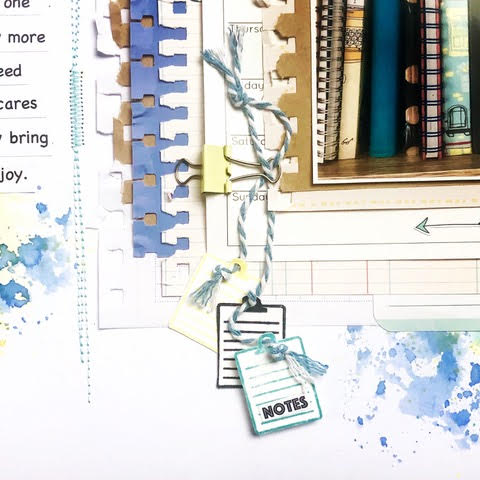 .
My title was cut on my silhouette & backed using one of the papers in the kit & finished with the alphabet stickers.
The 3rd area was for my journalling, printed on my computer & cut into strips.
.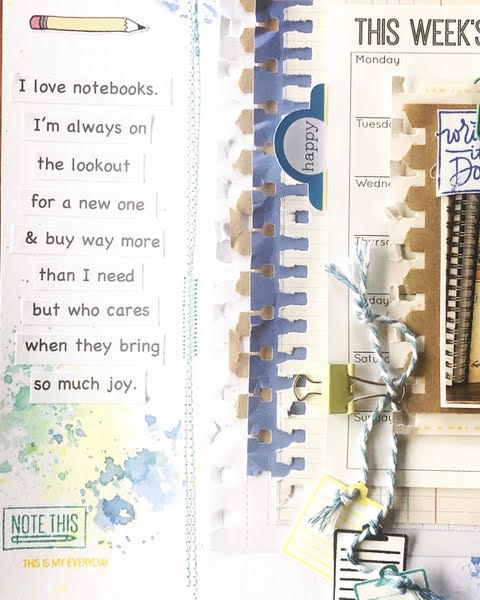 .
I've really enjoyed using this kit & how the contents & theme led me to scrap my notebook obsession".
.
I LOVE Julie's page!!
What do you love the most about it?
.
Thank you so much for guesting Julie.
We love you!!
xx