Bake & Create – Almond & Raspberry Chocolate Crunch Cake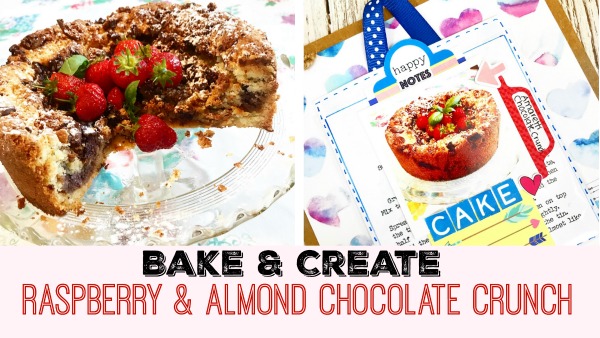 Hi!!  I have a yummy one for you today.
I'm combining my two faves…baking and creating.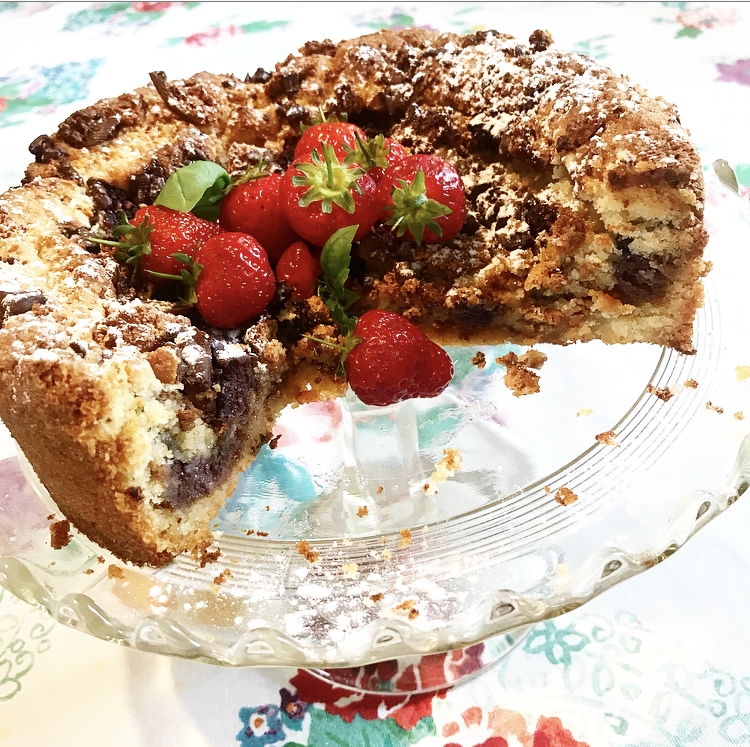 The cake is so good. It's a favourite of our's. I've been tweaking it and this version is now our favourite.
Raspberry & Almond Chocolate Crunch Cake
Ingredients:
175g Soft Butter
175g Caster Sugar
1 egg
140g Self Raising Flour
85g Ground Almonds
120g Crunched Amaretti Biscuits
80g Dark Chocolate finely cut into pieces
200g Raspberries (tinned or fresh)
A few fresh to garnish
Method:
Preheat oven to 140c
Grease a round 20cm loose bottomed cake tin
Mix together the butter, sugar, egg, flour, ground almonds in a large bowl.
Spread half of the cake mixture in the bottom of the tin. Then layer half of the crunched biscuits, half the raspberries and half the chocolate.
Then add the remainder of the cake mixture and the other ingredients again to top.
Bake for 55-60 minutes until it's golden on top and coming away from the sides slightly.
Leave to cool before removing from the tin.
The centre should be lovely and gooey almost like cookie batter.
.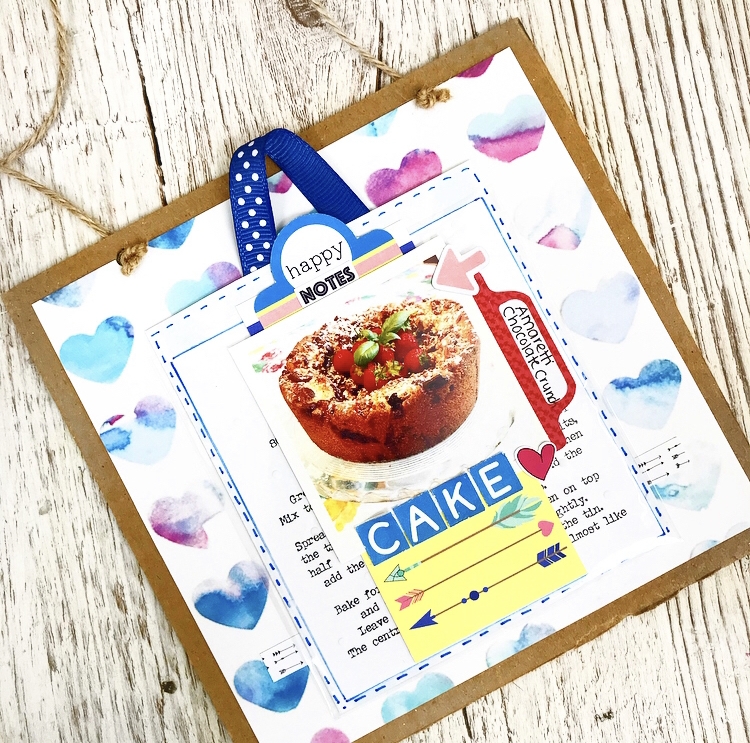 .
And then using this month's
'Take Note' Kit here  
I've created this recipe card holder. I love making these. I hang them from my cook book stand.
.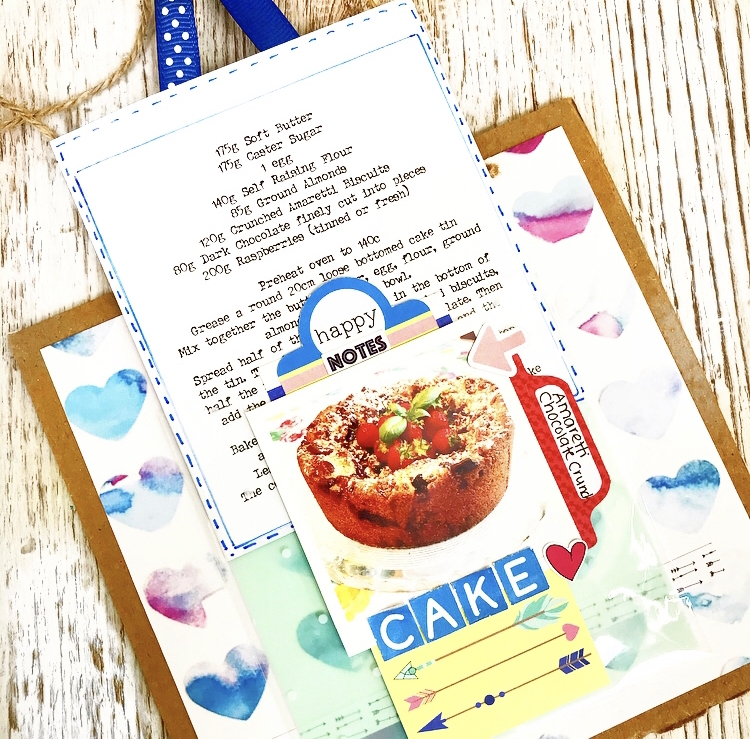 .
 I used the cello bag in the kit to create a pocket to hold the actual recipe. This also make a lovely gift.
.
I really hope you enjoy today's Create and Bake.
Enjoy!!
Lisa x