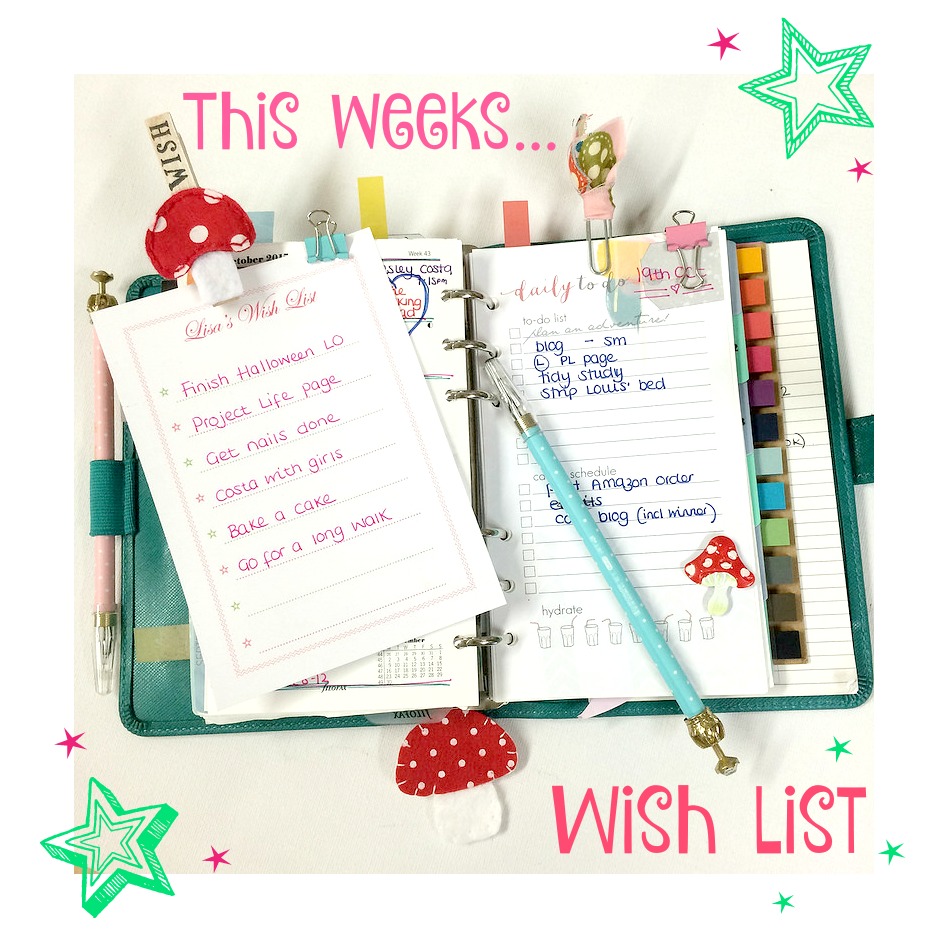 It's time to plan the week.
I've sorted the usual to-do lists. Work & home. The menu is planned (homemade Thai fish cakes tonight!) and this week I've decided that I'm adding something new to my weekly planning. I don't know about you, but my planning tends to consist of chores, work lists, the family plans & my weekly menu…..but where's the fun in that???
It's all about to change. From now on each week I'm going to include a wish list for myself.
Although I have it in the back of my head that I want to scrapbook or doing something else, it doesn't always get done and something else takes priority. But I think I'm a better Mum/wife/person when I allow myself some time out. This could be 15 minutes scrapbooking before making dinner, this could be a 30 minute walk after dinner or it could be like this evening heading out with a couple of girlfriends for an hour for a coffee. We all need a little 'me' time. It's important.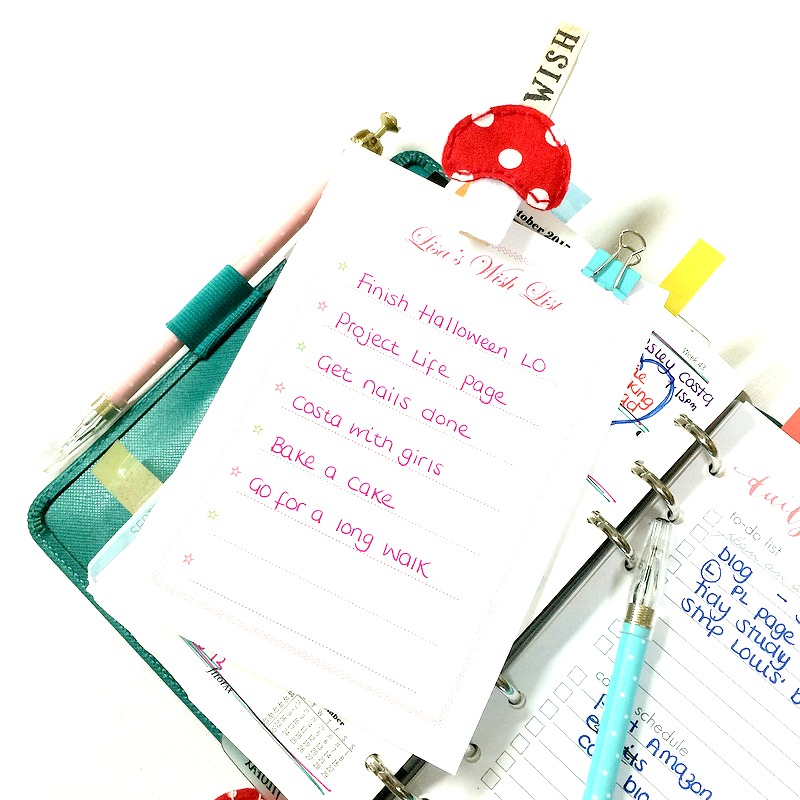 So in this month's 'Once upon a story' kit.  You will receive 4 personalised wish lists.  This is where I'm going to make my wishes for this week. They need to be doable and easily achievable.   As much as I would love to add a trip to Disney to my wish, that's really not going to happen, but giving myself 30 minutes to bake a cake can happen. It feels like a treat having this list, like I'm telling myself it's ok to take some time for me.
– So today, I will make sure I finish my Halloween LO that I started last Monday and still haven't finished.
 – I really want to do a Project Life page this week. I will try and start that tomorrow.
– I would love to have an hour to go and get my nails done this week.
– Tonight I'm going to the big Next store with my girlfriends for a wander and a Costa Coffee
– I keep wanting to go for a long Autumnal walk. I think that's in order for the weekend and I will drag the kids out too. (wish me luck on that one!)
– And cake. I have a group of girlfriends and we all love to plan trips to Florida and we all love to cook/bake. One friend has been talking about 'dump cakes'. Sounds odd I know. So this week we all plan to make one. I'll let you know how that goes. I do love to try a new recipe.
I'm looking forward to tackling a fun list aswell as my normal worky/wifey/mumsy lists.
Make sure you plan yourself a wish list too…. What will your's look like?
xx