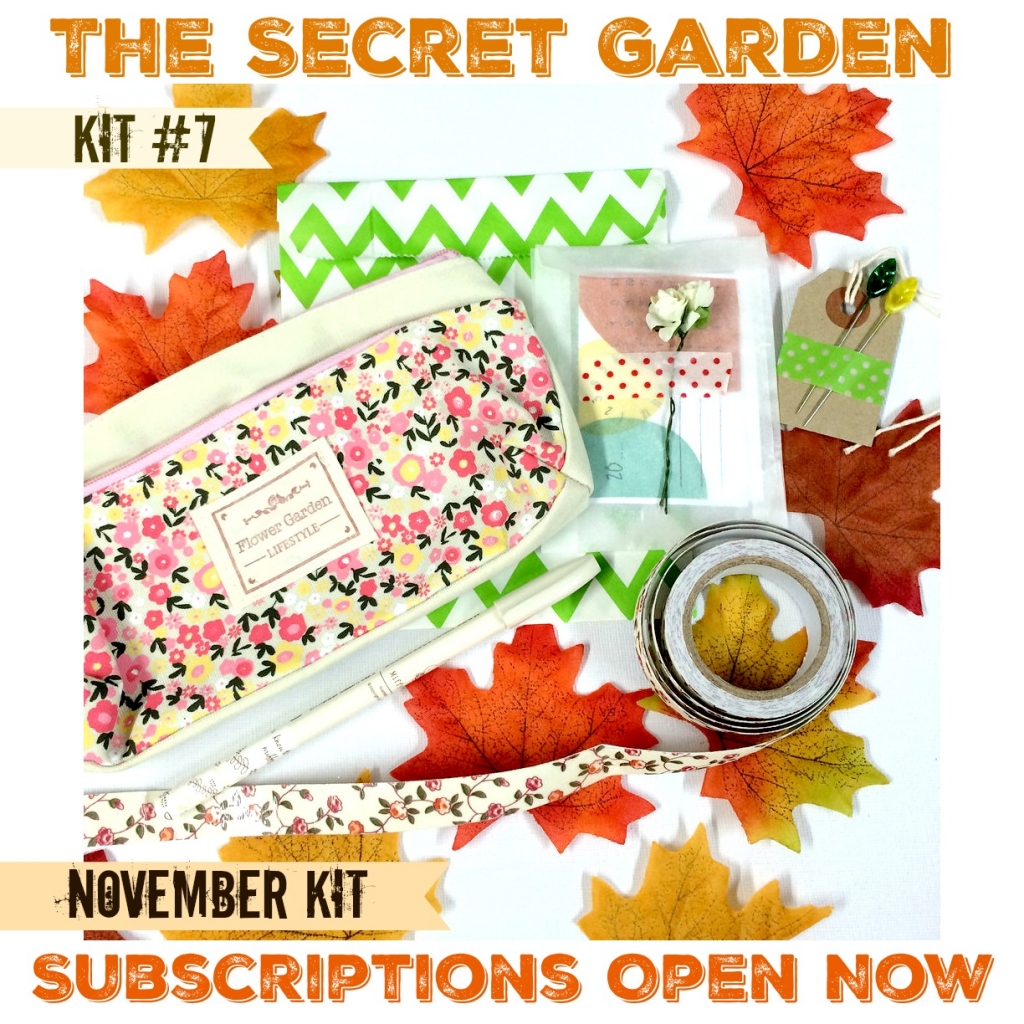 November is coming…
This next month's kit brings to you an enchanted 'Secret Garden'. A happy mail box full of beautiful treats will be delivered to you this month. Exclusively designed and handmade items just for Lollipop Box as well as beautiful stationery, pretty fabric washi tape, fun stickers, a stamp, ribbon, bits for your planners, embellishments, an enchanted secret gift, a mini DIY, plus there's even something personalised and many more items. This month is so pretty.
Great for scrapbookers, cardmakers, planners, general crafters, snail mail lovers and for those who just love pretty things and receiving the happiest of happy mail.
This kit will go on sale on 1st November 7.30am but if you would like to get in quick, you can subscribe here now. Not only does this guarantee you a kit, but you will also receive your kit at a discounted price. Don't miss out.