Today…..Becky's Traveler's Notebook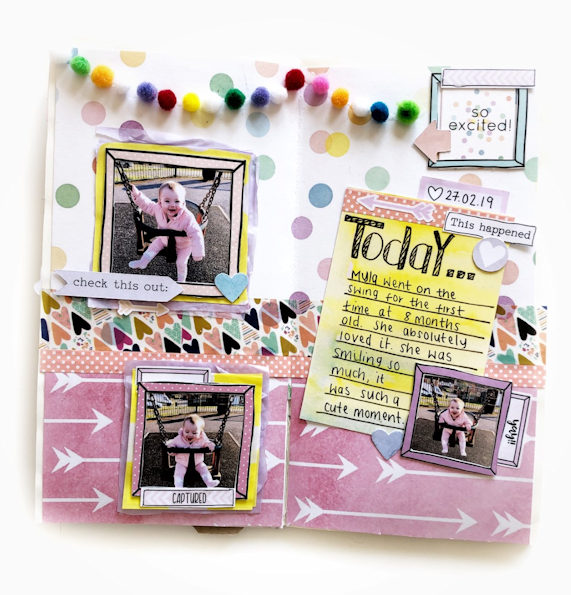 Hello, 
Becky
 here with you today.
If any of you follow me you will know that I am planner crazy so when I seen the theme of
this months Lollipop Box and that it was called 'Planner Girl'
I was so excited to get stuffing my planner with all the gorgeous-ness (totally a word, right?) but going through the box I noticed that I could do so much more with it. So, first I decided to do a layout in my Travellers Notebook which I love for the everyday events.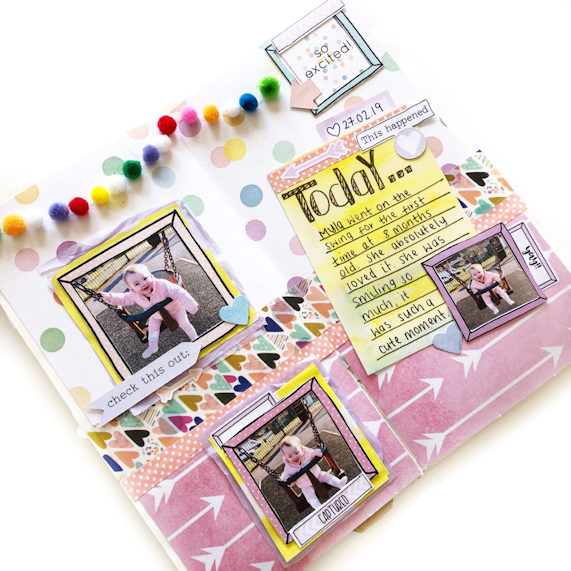 For this spread I started with 2 of the pattered papers and placed a piece of washi tape over where they joined, I also added a thicker washi from my stash.
Using a craft knife I cut the frames from the pattered paper and adhered them to my photos, I used 3 different sizes as I though it made it look more interesting and fun.
I backed the 2 larger photos onto a piece of a paper bag and some tissue paper to give it a bit of texture.
I absolutely love the journaling cards that Lisa created for this kit so I used the one with the large 'today' on to do a bit of journaling. This page is all about my Daughters first time on a swing, I felt it was perfect to document this with the lovely colours and pieces in this months box.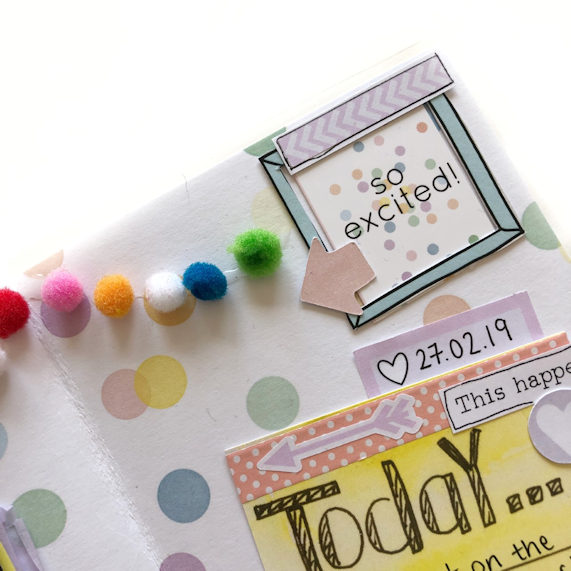 To finish off I added some stickers and die cut pieces and added the fun, little pom poms to look like a little pom pom garland, so cute!
Don't be fooled by the name of this kit as it really is so versatile and can be used for so many creative projects.