Treat Yourself Journaling – with Vicki
.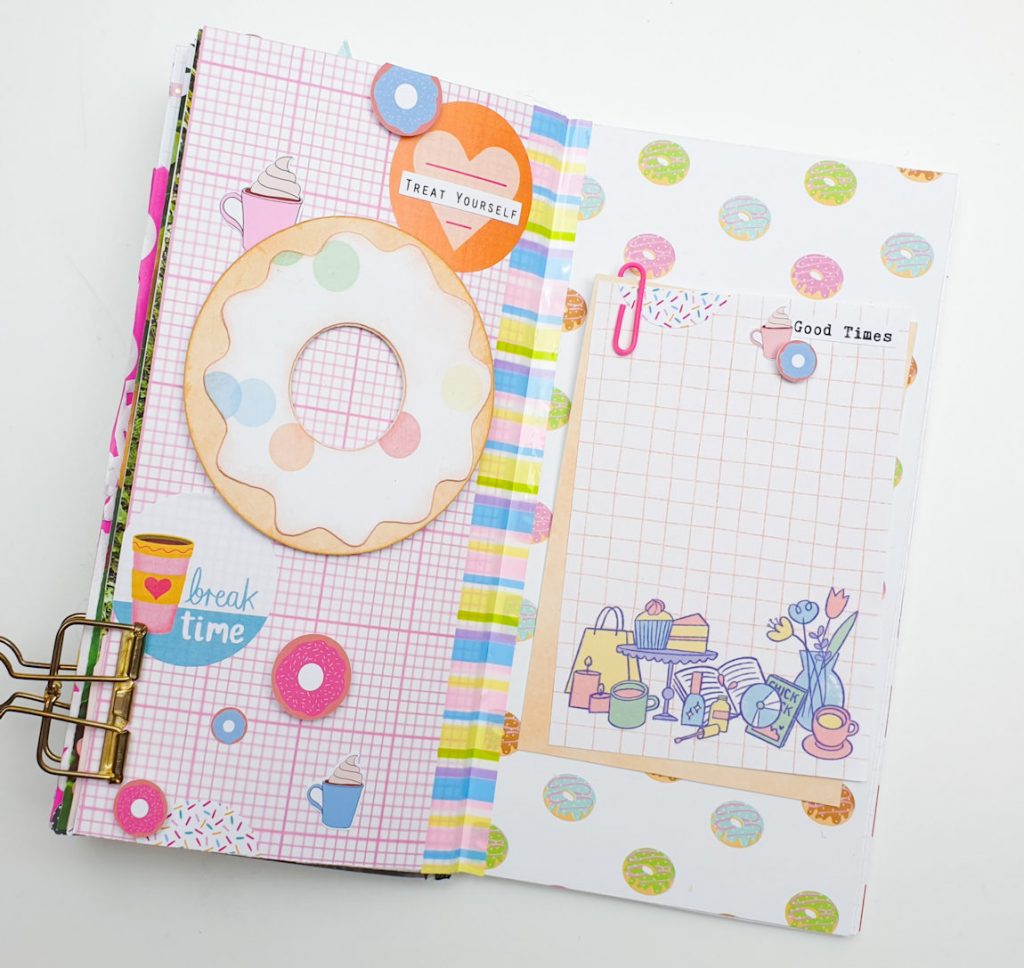 .
Hey Everyone,
I hope you're all enjoying your October 'Treat Yourself' kits!  If you'd like to have a look/purchase a kit there are still some available here.
.
I'm sharing a page that I made using the journal prompts from Katie that came along with her little notepad.  I've chosen the one 'list 5 items you love to treat yourself with'.
.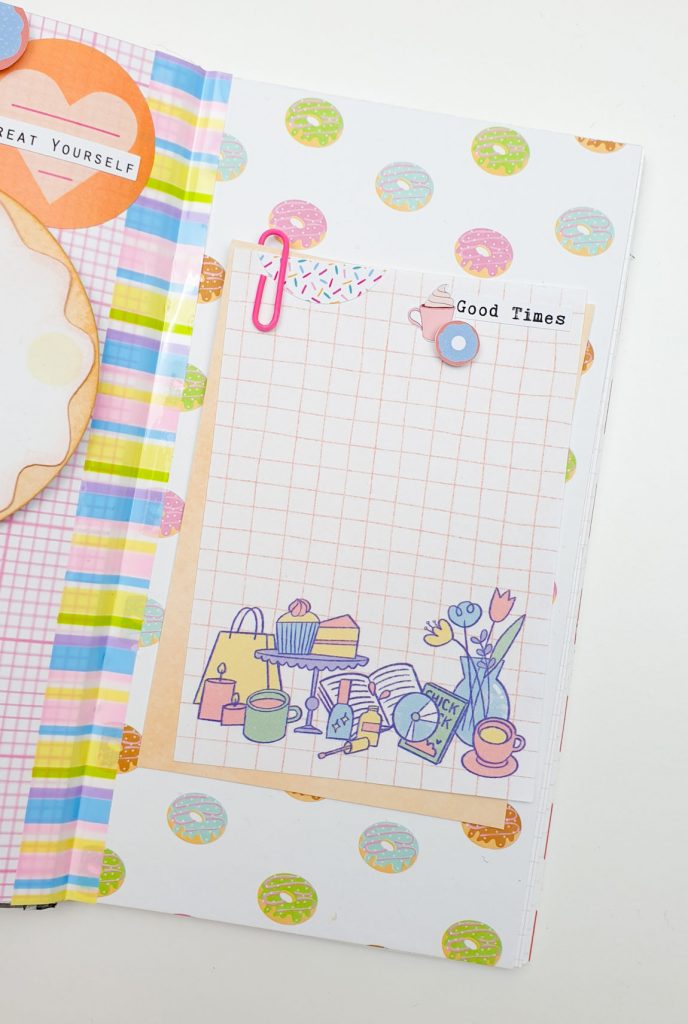 .
I covered both pages with the papers from the kit.  I knew I wanted to make a large doughnut so chose the pink grid for under that and the smaller doughnuts on the other side.  I cut a square from the peach roughly the same size as a page from the notebook and layered them up adding one of the pink paper clips and a couple of deco stickers.  I'll list my 5 items on the front page and use the back one to add a bit more journaling.
.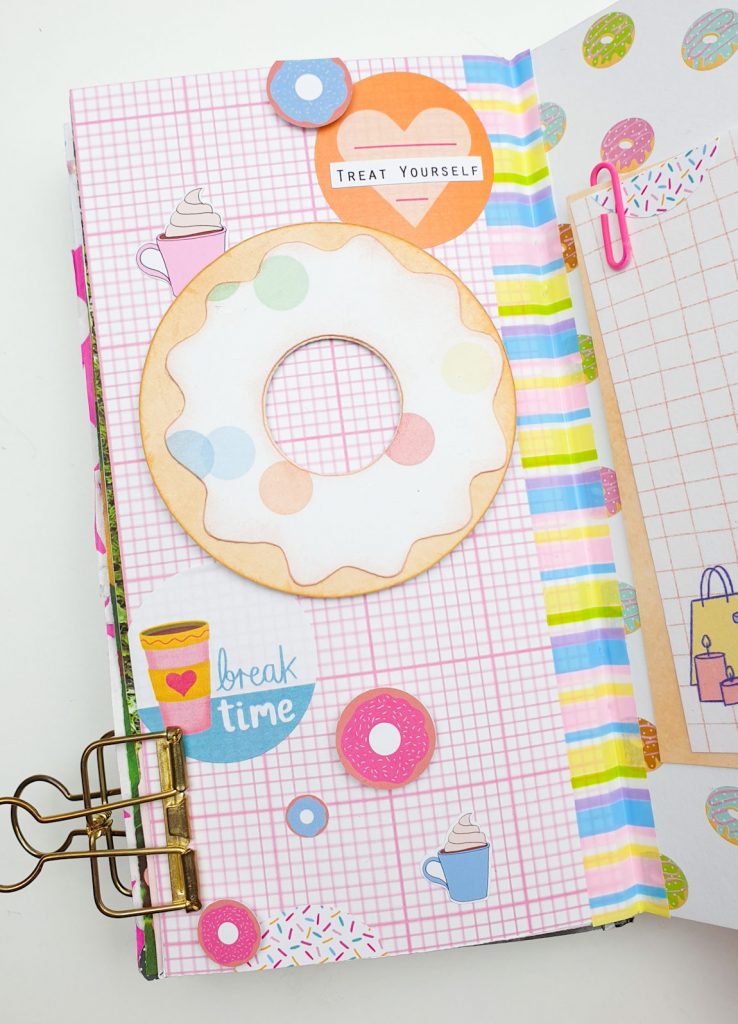 .
For the large doughnut I cut the top and bottom layer from more papers and added some similar coloured ink to the edges.  I liked the circles against the straight lines so wanted to add more.  I've used some of the larger circle stickers and the smaller doughnuts to spread them over the full page.
.
This is a really simple page and didn't take long to make at all but I'm trying to make the most of my free time and that sometimes means quick layouts!  It feels so good to get it finished on the same day!
.
Have a lovely day!
Vicki