Upcycling with Becky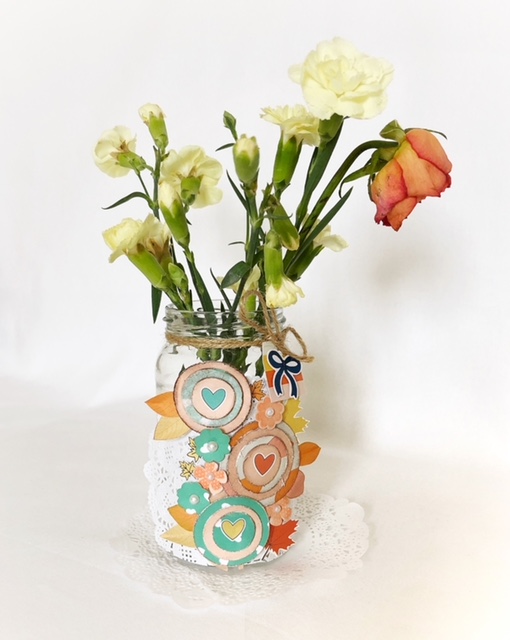 Hi, Becky here today and I am sharing with you an upcycled jar.
I don't know about you but I love saving everyday items and then either using them for something else or turning them into something different.
This time I have used an old jam jar and turned it into this pretty, rustic vase although I may replace those poor wilted flowers with a candle (or some new flowers!)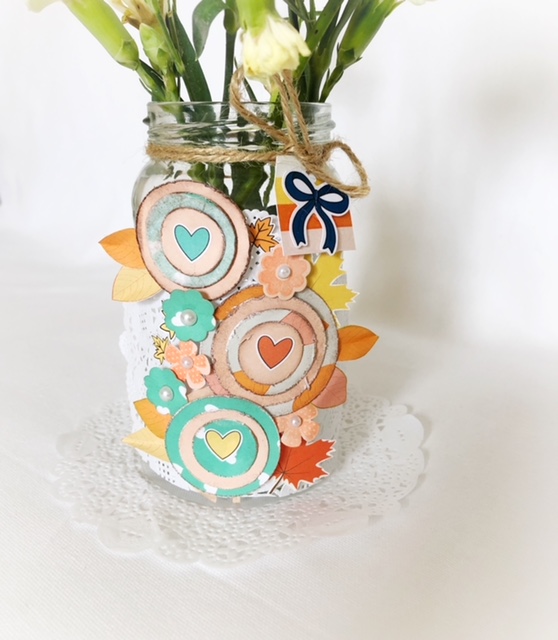 I made the larger flowers by cutting different sized circles from the papers from the 'Pumpkin Cupcakes' Kit here, distressing the edges with a pair of scissors and then inking the outside of them before laying the different sized circles, I then added a heart from the sticker sheet to the centre of each of them.
I cut several of the leaves out from one of the paper sheets, folded and bent them slightly and added ink to the ages and added them to the flowers.
To finish it off I wrapped I some of the twine that came in the DIY kit around the top, added a die cut tag and one of the die cut bows, I also added some extra diecuts and stickers to the jar.
I hope you like it and I can't wait to see how you are all using your September kit.
Becky x