Becky's September Memories – Mini Book Tutorial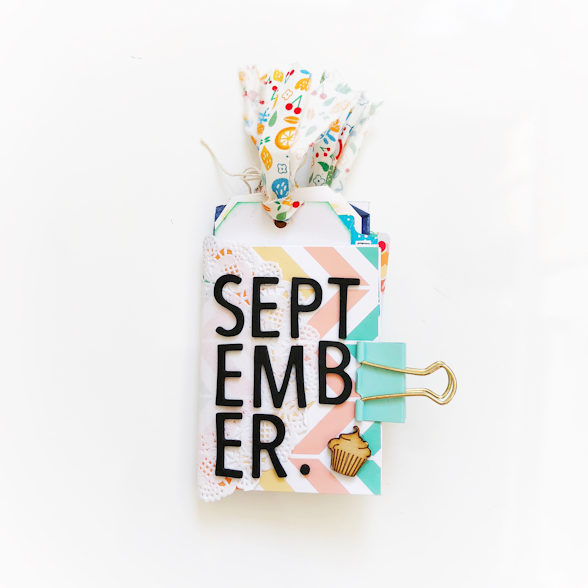 Hello, Becky Here!
Using the September kit here I have made a cute little mini album to document some of Septembers memories. This album is made using one piece of 12×12 paper and here I will show you how to make one.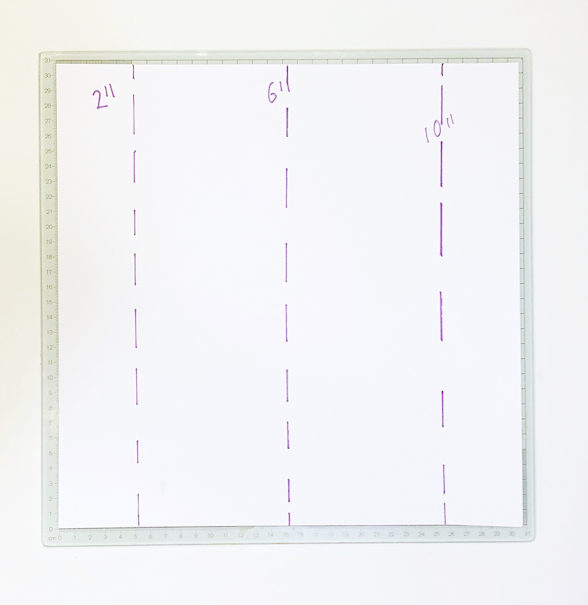 Take a piece of 12×12 cardstock and score a line at 2inches, 6inches and 10inches, then turn the paper 90degrees and then score at 3inches, 6inches and 9inches.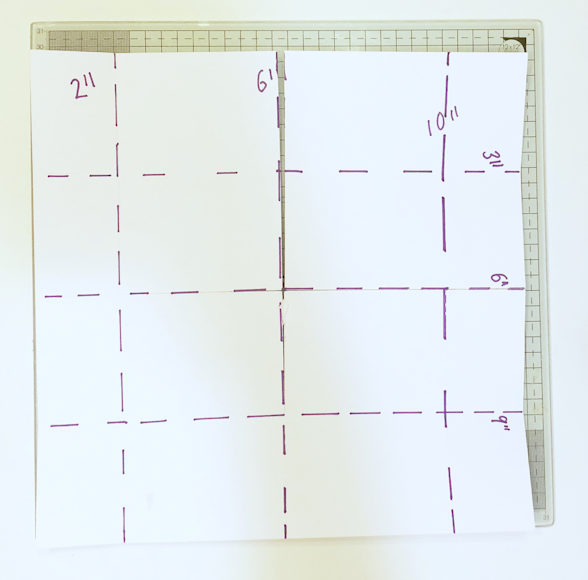 At the 6inch mark cut a line down until you come to the point of the 3inch score line and then simply fold the 2inch scored section up (this will create the pockets of the album)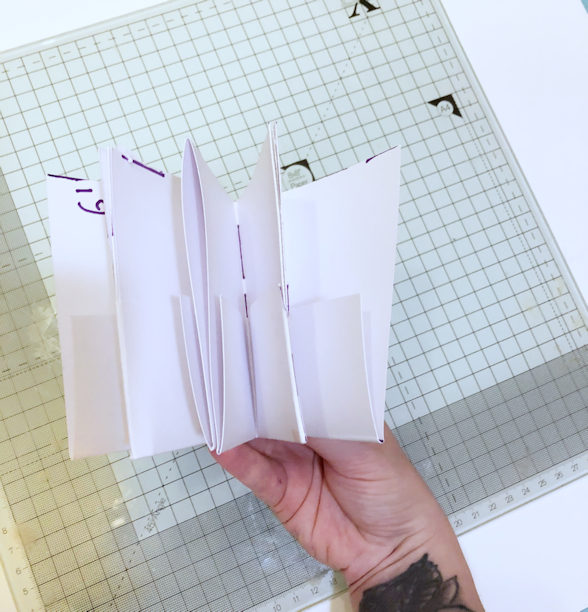 Mountain and valley fold the scored sections until you have what looks like a book, glue the ends of the pockets that are not closed and you have the base of your album.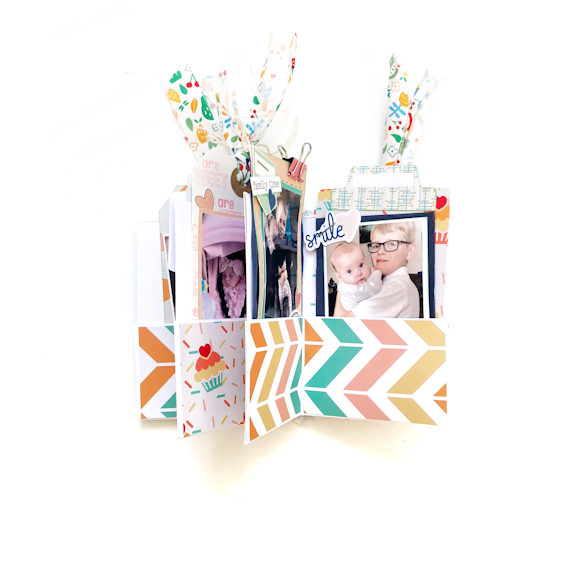 I decorated mine by adding pieces of the papers that come in the kit and using some alphabet stickers for the title.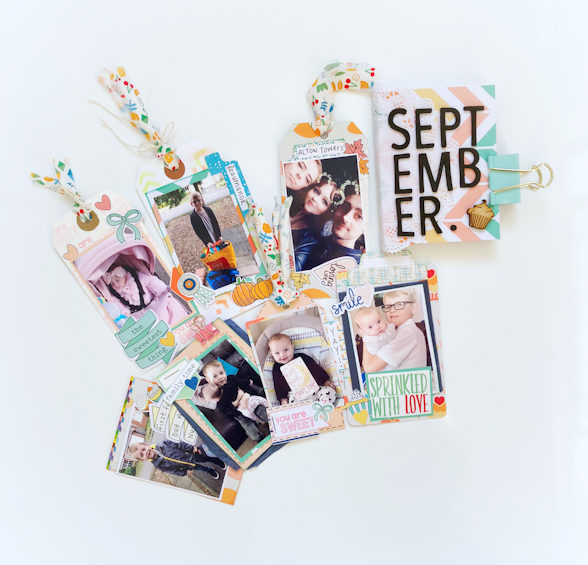 I decorated some tags using the stencil, stamp, stickers and diecuts aswell as the papers. I took some of the fabric from the DIY kit and used that to tie around the holes on the tags. I then just added some photos and some journaling on the back.
Becky x