Vicki's Halloween Favours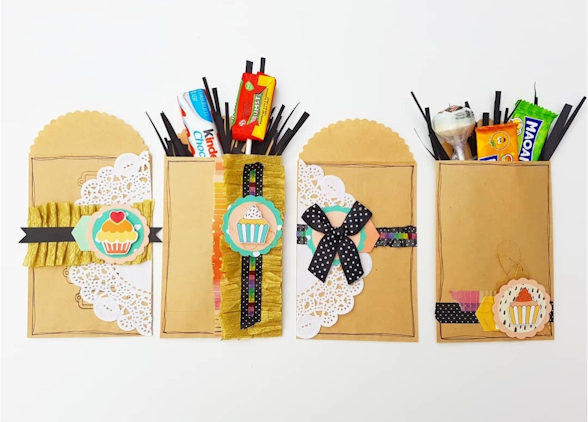 Hi Vicki here today!
These Halloween favours are one of my fave things I've made and so easy!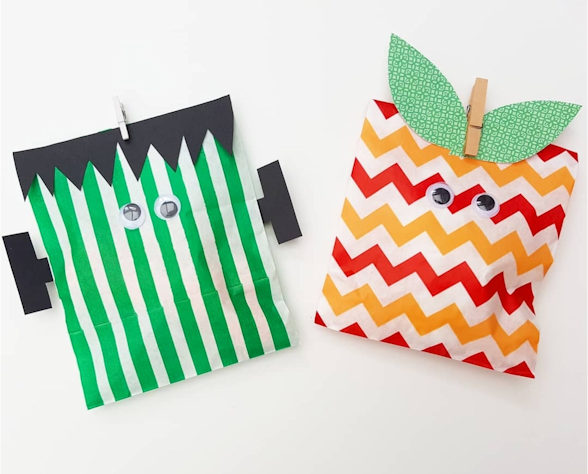 The first ones I made just using the packaging bags from the kit. There's so many different ones you can make just by using a different coloured bag. All I did was add a bit card for details, a couple of Googly eyes each and a peg too keep the treats inside!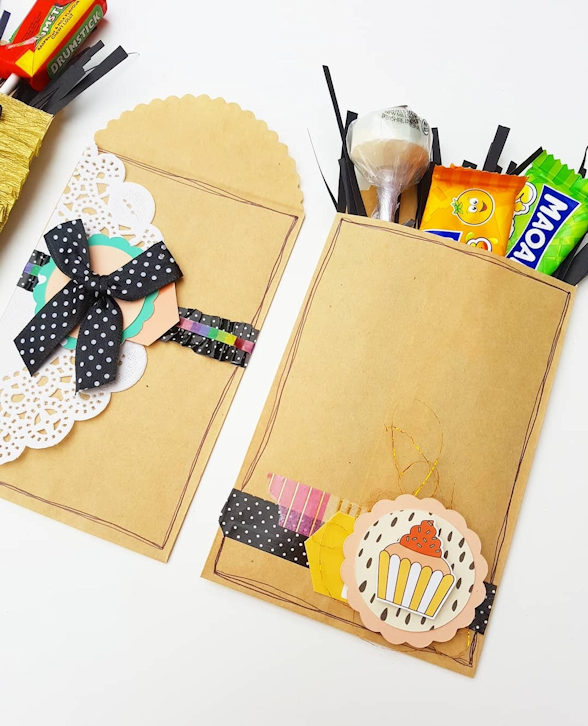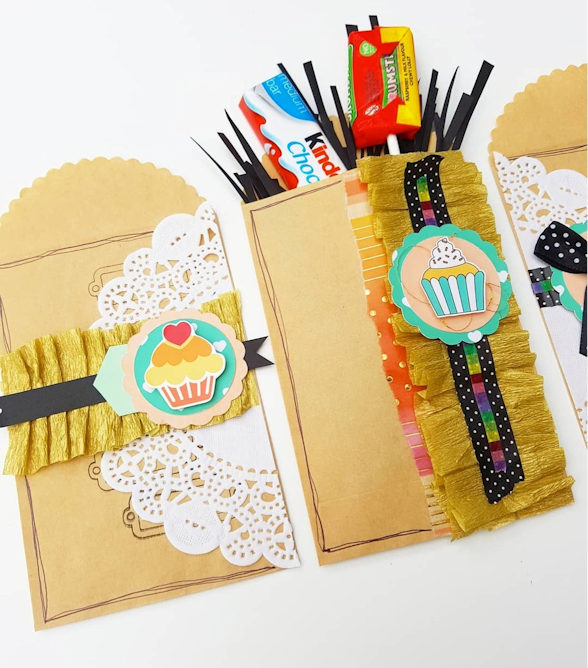 The next ones I made just out of small envelopes and will pop these through my neighbours letterbox at Halloween. Each one just has a small embellishment cluster made with bits from the box. I cut small rosette shapes from the papers and varied them with the washi, stickers and embellishment printables. I really like that they're more 'Treat' looking than spooky!
Hope your day is full of treats!