Hi it's Vicki!
I'm so happy to have my first box as part of Lisa's Creative Team and the box was fab as always!
I had been planning on making a cork pin board for beside my desk and once I saw the new stencils decided to wait for my box to do it!

I used the stencil along with some washi, paint and Gesso to decorate the mats. I taped the stencil to the mat to keep it tight and then spread the Gesso over with an old gift card. The paint I just dabbed in with a firm brush.

While waiting on it to dry I looked out some of the sweetie embellishments from the kit and used some hot glue to attach them to drawing pins. They look really cute!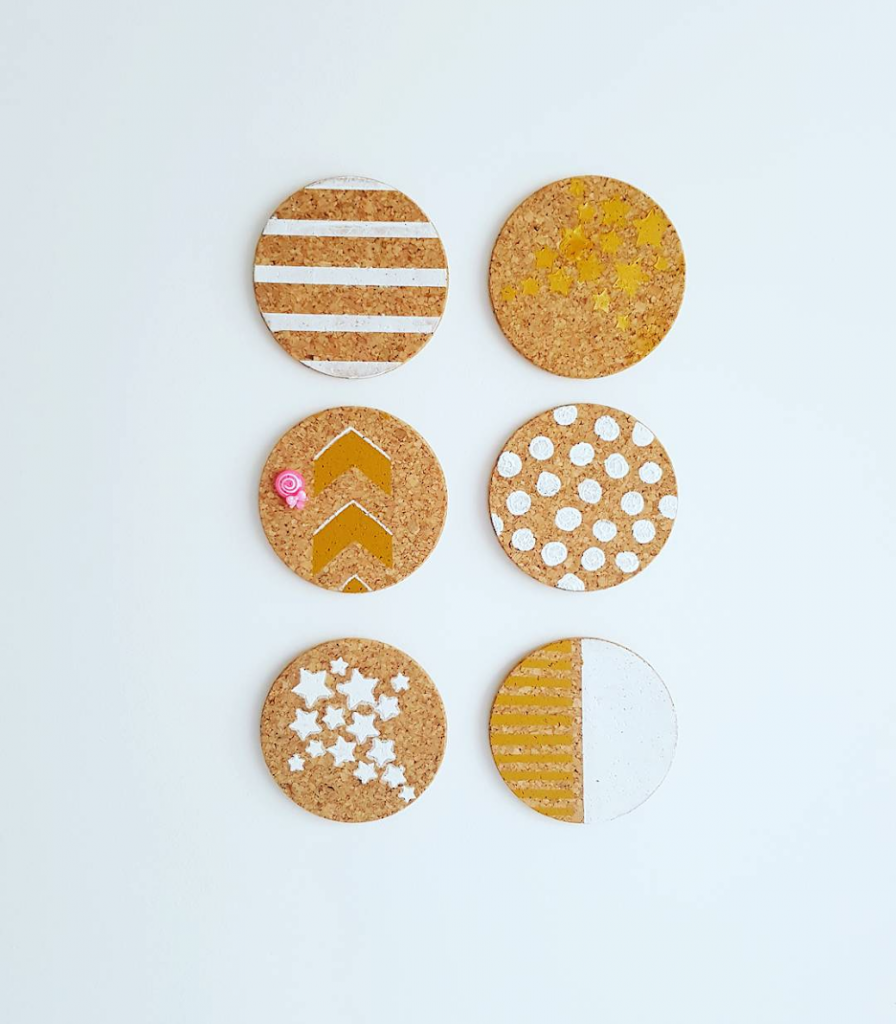 Vicki