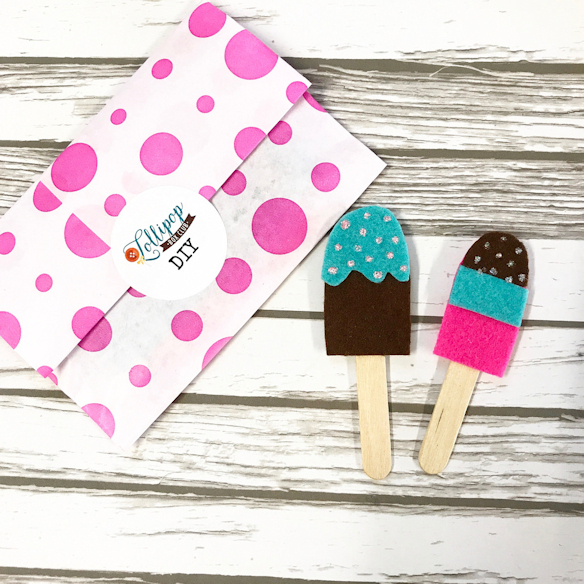 As it's our birthday month this month, I thought I'd treat you to an extra DIY kit this month. I've put together this little kit to make these felt lollies. There is a magnet to add to each so you can pop them on your fridge or magnetic memo board.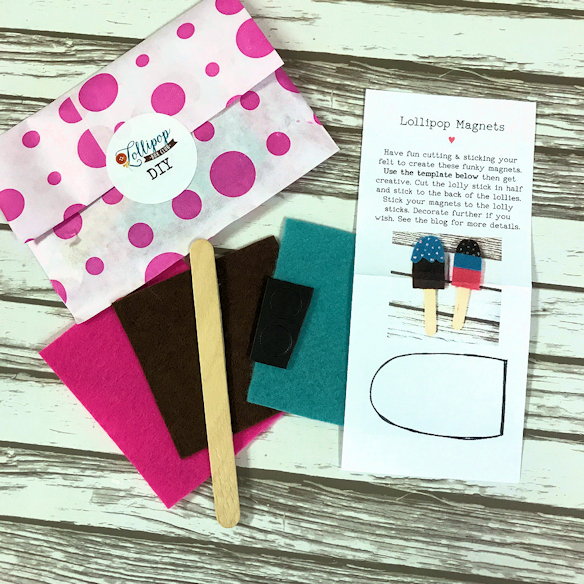 They are really easy to make and if you don't have the kit or you would like to make more, all you need is a wooden lolly stick, some felt, magnets and pva glue.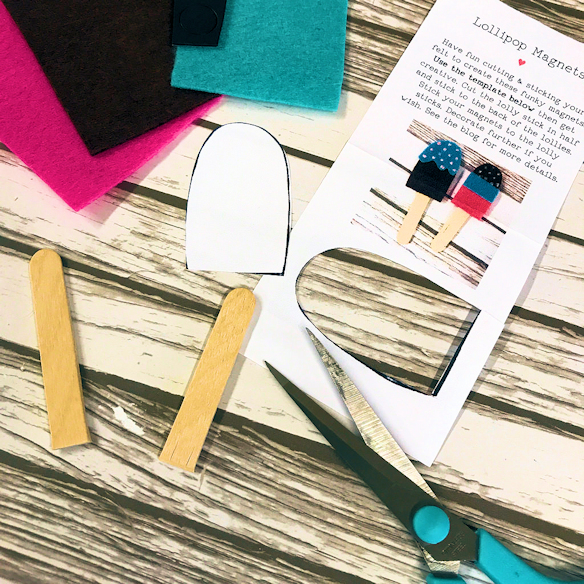 I've included a template for you to draw and cut around on the felt, this will make the lolly shape. You can also cut the lolly stick in half. Watch out for sharp pieces and little splinters!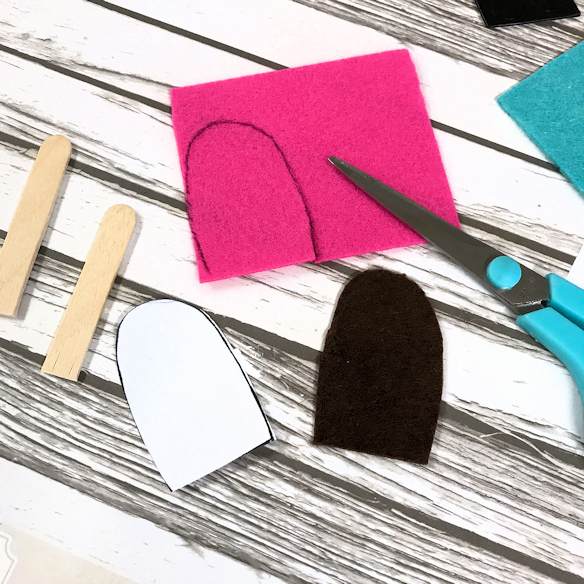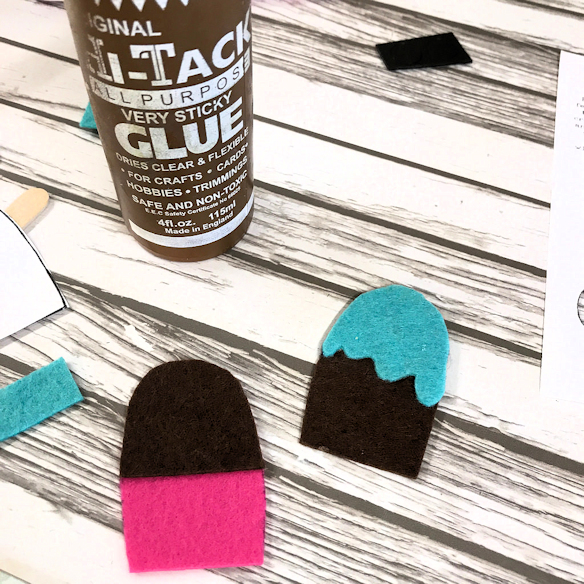 You can then add other pieces of felt to create toppings and layers on your lollies.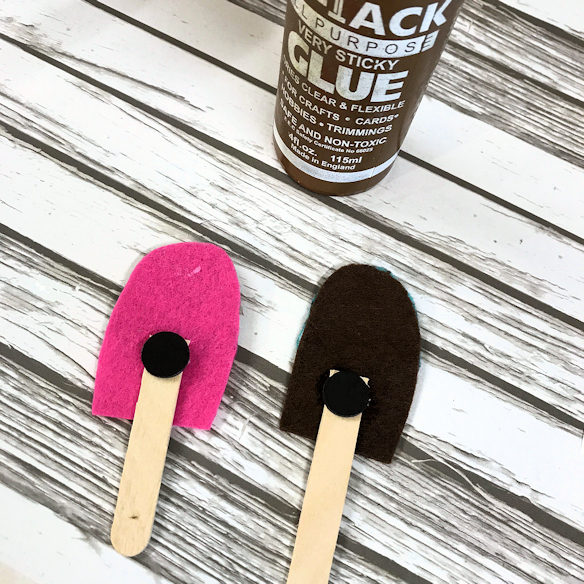 Then stick the sticks and magnets to the backs.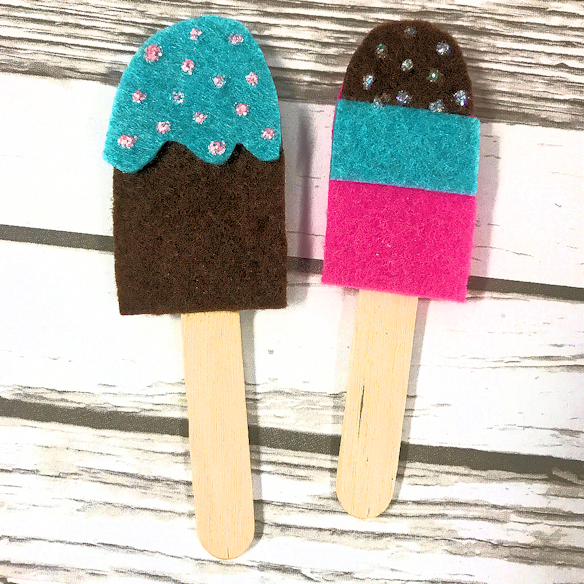 You can then decorate if you wish. I've used a couple of different glitter glues here. You can also sew on mini beads or buttons or use pens.
If you don't want to use them as magnets, don't add the magnet, but maybe add a badge backing to turn it in to a badge, or a large paper clip to use on your planner or as a book mark. Or even as it is to use as a scrapbooking/craft embellishment.
They are really fun and easy to make.
Enjoy!!