Use Your Scraps Challenge – with Giorgia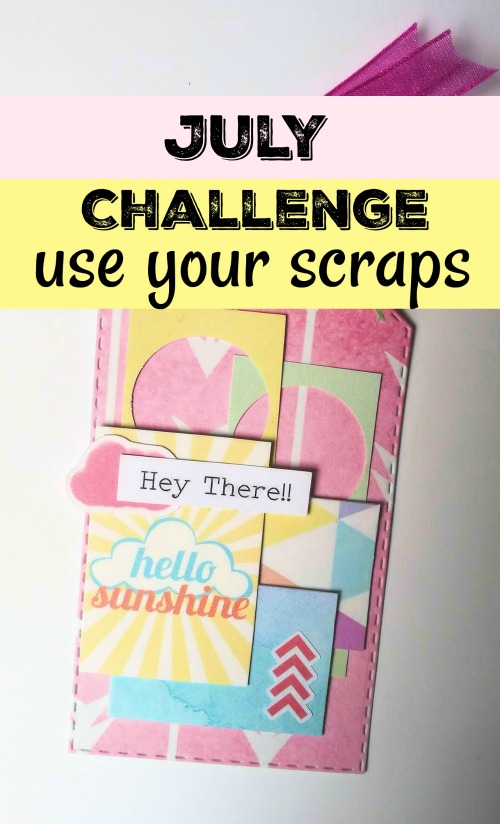 Hi. We have a new creative challenge for you and it's been set by Giorgia.
I don't know anyone who is creative that doesn't hoard scraps. Do you agree? We all have them, sheets of stickers with a few remaining, pieces of papers cut in to, die cut and chip board pieces, pretty lengths of ribbons. We all do it!!
So Giorgia's challenge today is to use up your scraps on a project.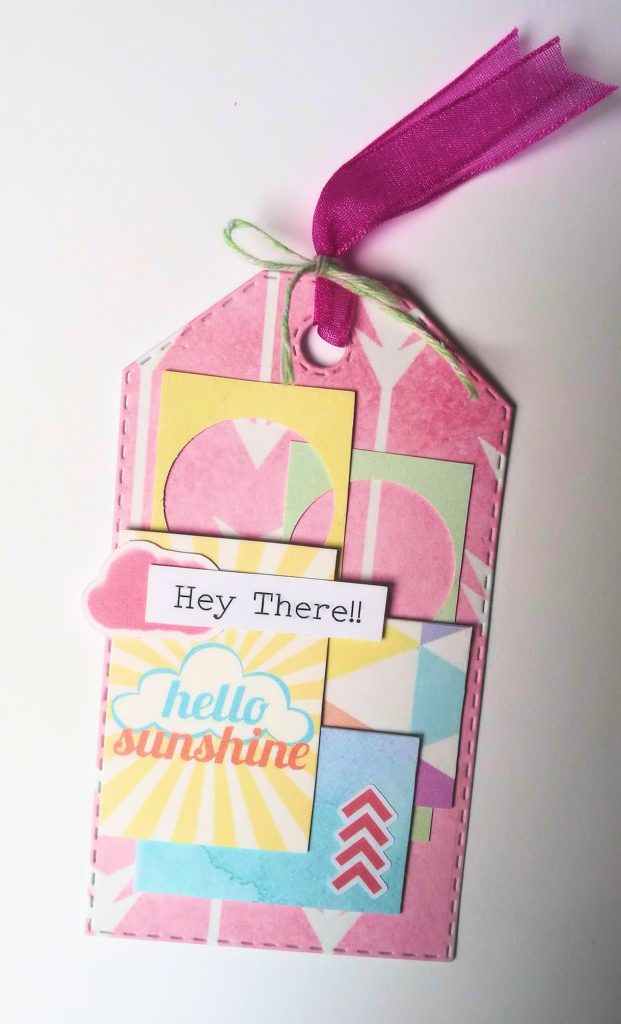 Here Giorgia created a tag. Tags are a great way to use up scraps as it's a such a small surface area to work with which means there's less to think about and you just get on with it. Plus after, the tags are so much fun to add to cards, scrapbook pages, pop them in your planners etc… you can use them on everything!!
Seeing Giorgia's tag got me all excited and I decided to create one too using the scraps I had leftover from this month's 'Time to Bloom' kit here.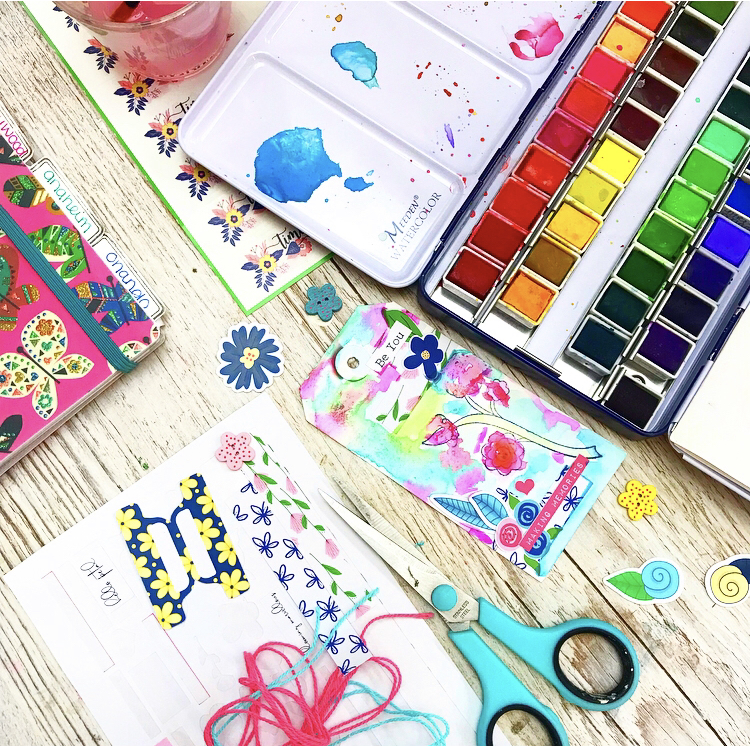 There's something so relaxing about spreading a few bits and pieces out on your desk and only allowing yourself to play with those few items. It's like your brain can relax and not go in to complete overwhelm about all the other craft supplies you have.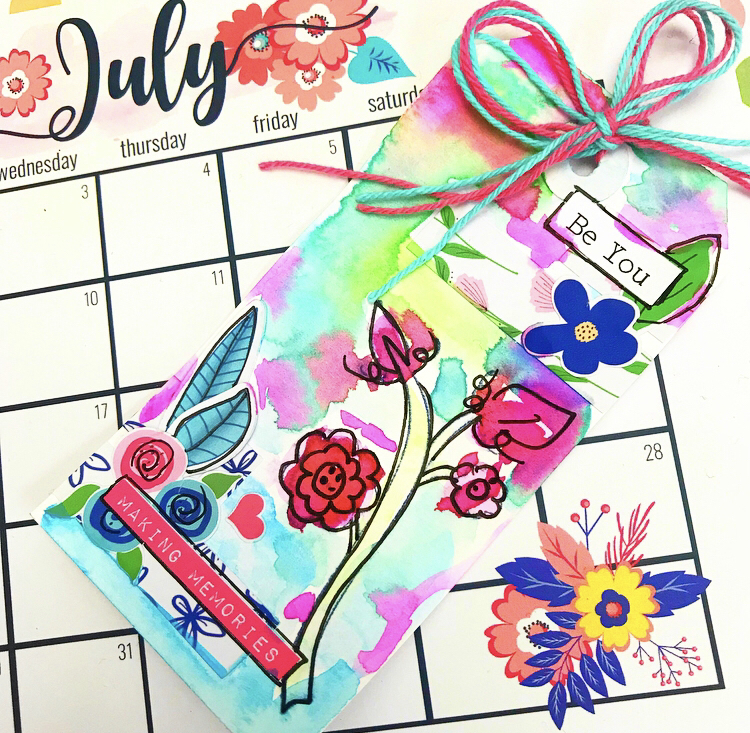 And after just a few minutes, this is what I was left with. It was so nice to have a quick crafty fix. It felt so good.
So your challenge, the first challenge for July, is to use up scraps on a tag. You are only allowed to use scraps remember  : )
You can upload your tag photos here in our Lollipop Chat Group.
The deadline is 20th July, 23.50 UK.
We can't wait to see what you create and a BIG thank you to Giorgia for the inspiration
Enjoy your scrappy time xx