Danielle's Creative Journal – with video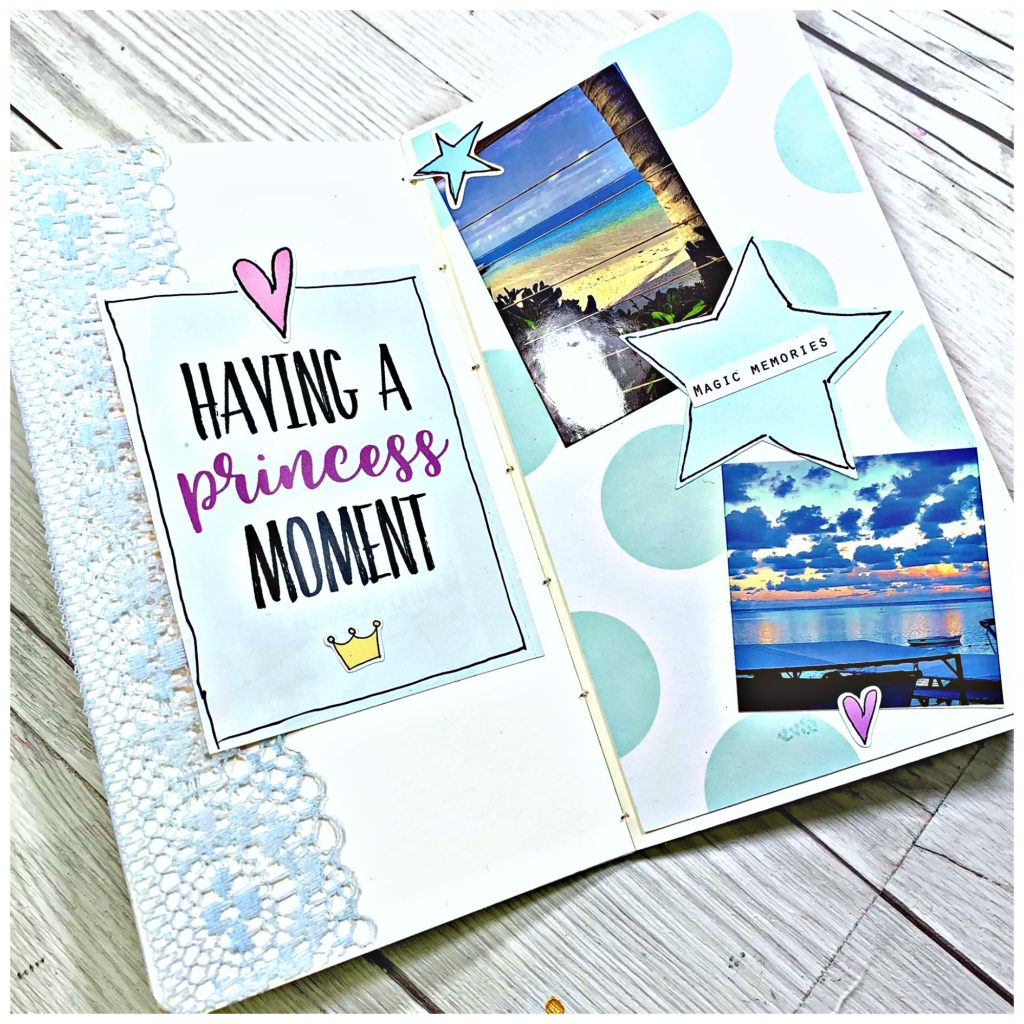 Hiya lovelies! 
I'm back with a creative journal page! I haven't done a Travelers notebook creative journal page for a while and my recent travels to paradise gave me the push to dust off my TN and do a journal page!
This is such a quick and simple page. I really wanted to use that lace! For once I left my watercolours in their tin since I wanted the lace to do the talking on the page! I cut up the Zine for the quote, which I thought was very fitting as I felt very much like a princess on this holiday; getting pampered, waited on and whatnot. I used my HP Sprocket to print the pictures since they are printed on adhesive photo paper.
Until next time!!
Much love,
Danielle.