July Sneak – Under the Sea & A Winner & What's Coming Up Next Month??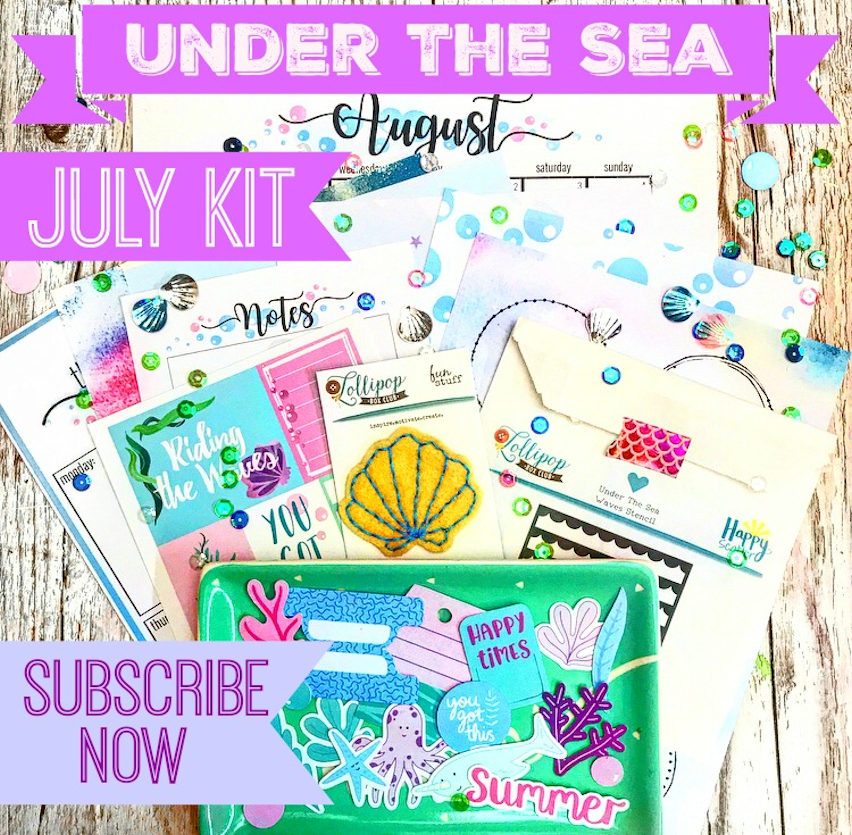 Here's your July sneak if you haven't seen it already.  Next month's kit is called 'Under the Sea'. I'm so in love with the colours. There's some really fun elements in this kit and we have a couple of fun changes coming .
Subscribers always receive their kit at a discounted price, plus you will also receive a code in your kit to download 4 printables each month for free. You receive these printables in your kit, but the code enables you to print as many as you would like and also change the sizes. You can view previous printables here. If you click on the items you will see all 4 pieces of art work to print.
One of the changes this month is that we are going back to having a subscriber only gift in each boxed kit. I thought it would be fun to reintroduce this again. Let me know if you like this idea. It will be a surprise each month.
This is something else that I wanted to share with you….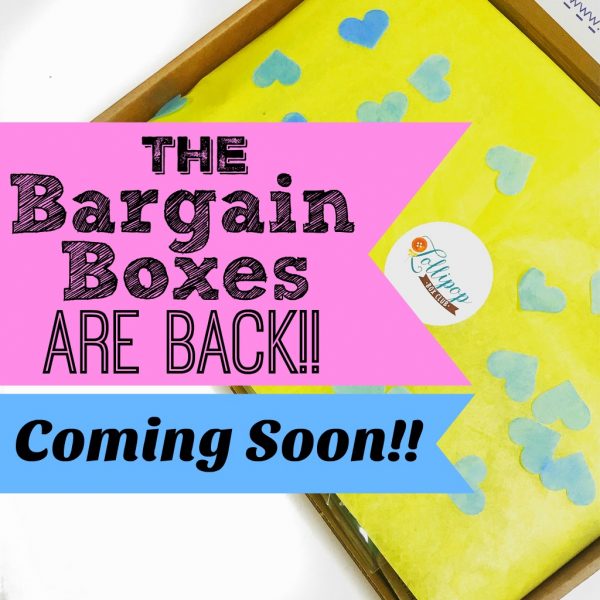 Yay!!!!  If you aren't familiar with the bargain boxes, these are when I fill boxes of leftover stock from old kits. I theme them all so you can pick a theme and they cost just £8.99 each incl UK delivery. (£5.95 international delivery).
They sell out super fast and I always announce first in our Lollipop Chat Group when they are on sale. So if you join our group here, you'll get first dibbs when they go on sale. 
I also wanted to share something else. Our winner for last month's challenges.
Thank you to everyone who played along. It's always so much fun seeing what you've made.
Our winner for last month with this stunning page is Vicky Wheeler.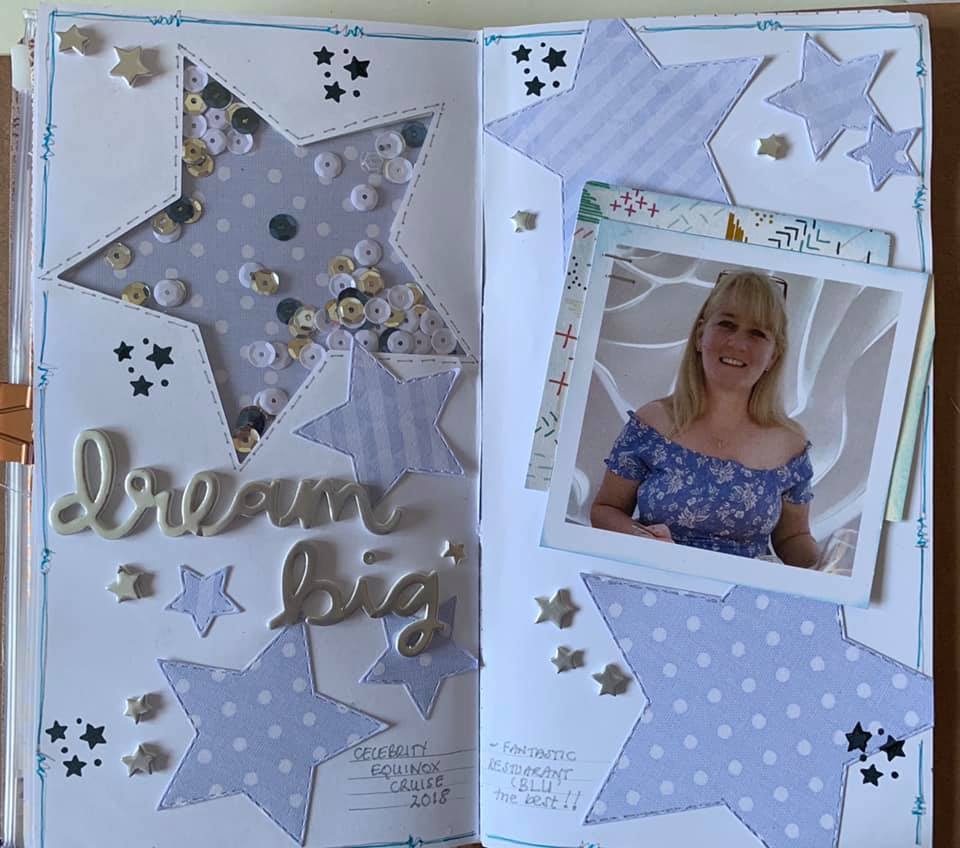 I love all these details on this page. All the stars, the borders and that shaker pocket!!  Stunning!!
A prize will be coming to you Vicky!!
That's it for now. I hope you are excited with what's coming up.
Enjoy the rest of your week.
love
Lisa x