Love Life – Creative Journaling with Claire
This months theme is Time to Bloom, and the colours are stunning. My youngest is starting school in August, so I wanted to document his first time in his new classroom and meeting his new teacher. I usually do double page layouts, but this time I have created one page as I wanted to keep the other for his first day in August.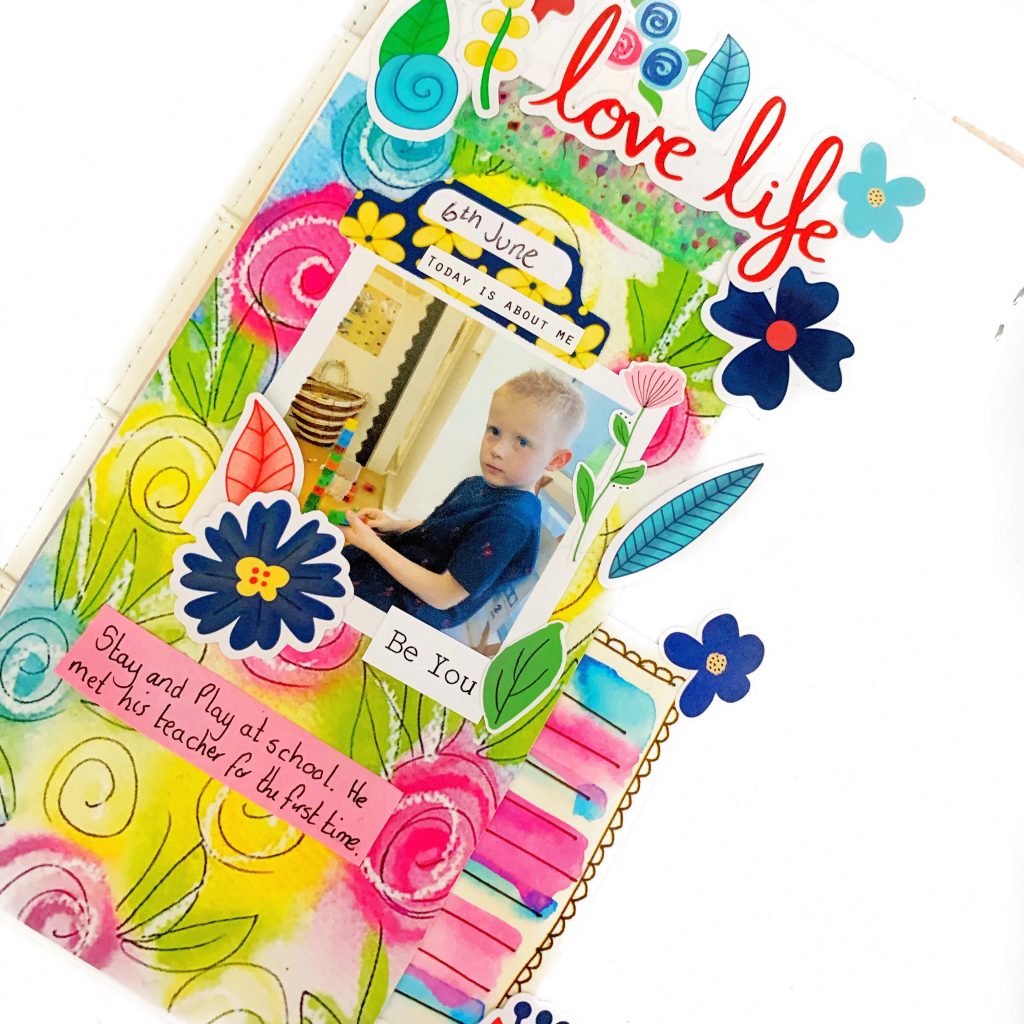 I used a piece of this gorgeous paper for the background, and added a picture of a very nervous looking Toby. I then started to layer up the die cuts and used some of the washi tape. I cut the tab in two, and used one side to add the date.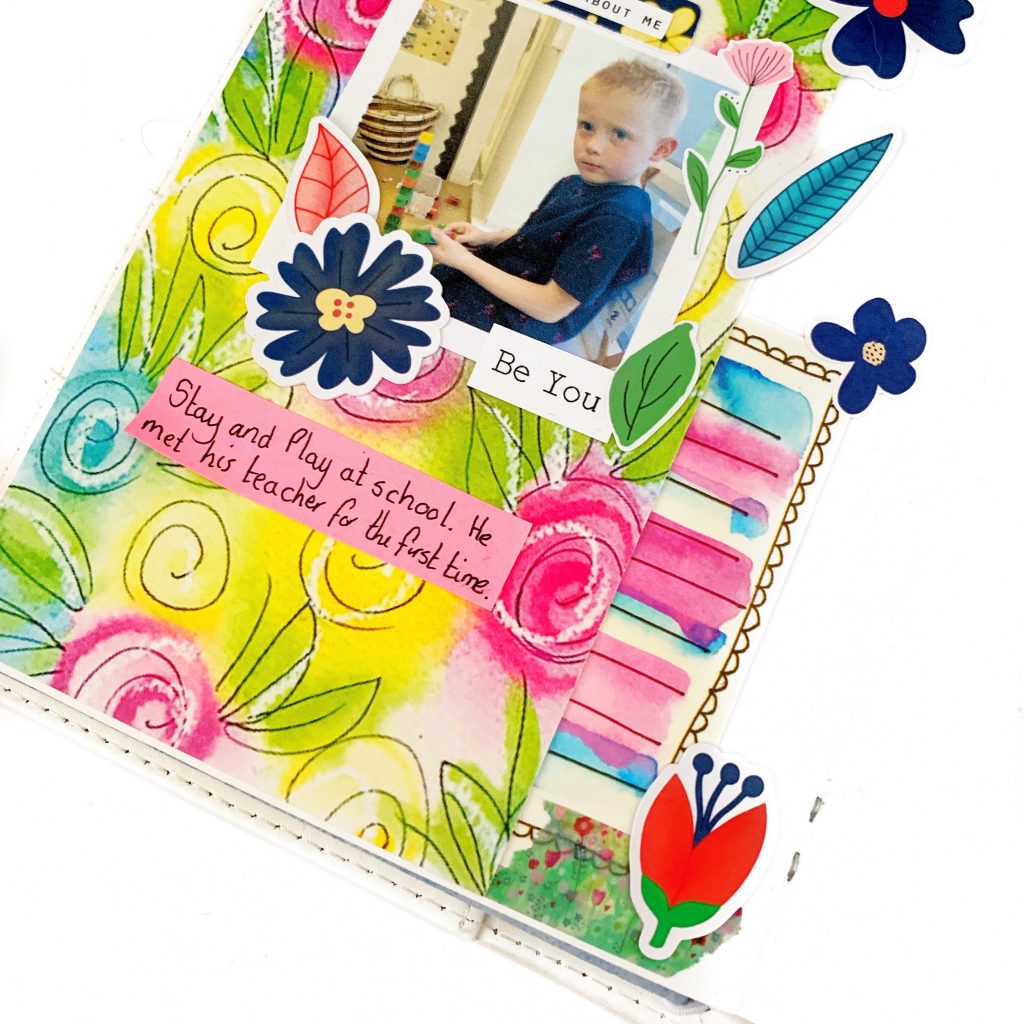 I loved the colours of journaling cards in the kit, I decided to cut this one in half and have it poking out from underneath. I will use the other half when I decorate the second page.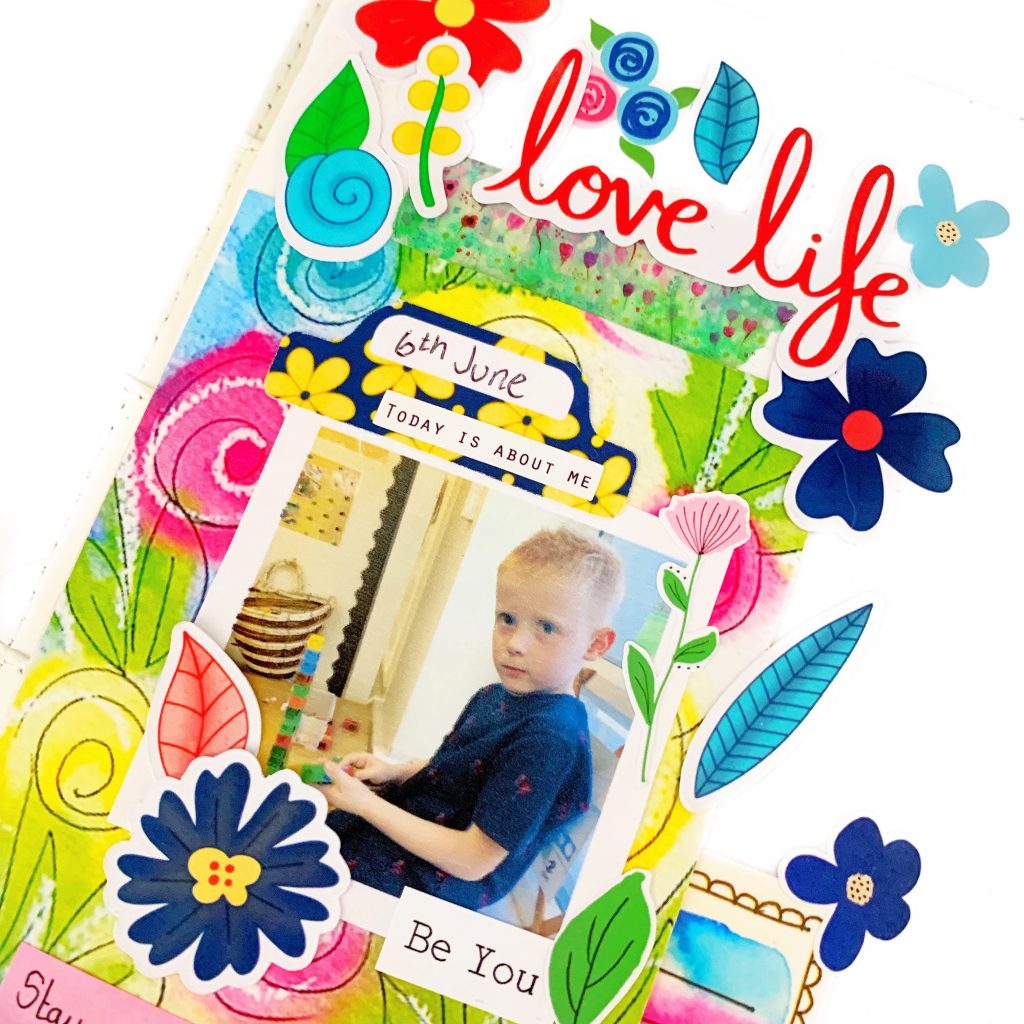 I hope this has inspired you to create some pages in your journal. Don't forget to share it in the Facebook group. 
And you can buy a 'Time to Bloom' kit here.
Claire