Vicki's Story….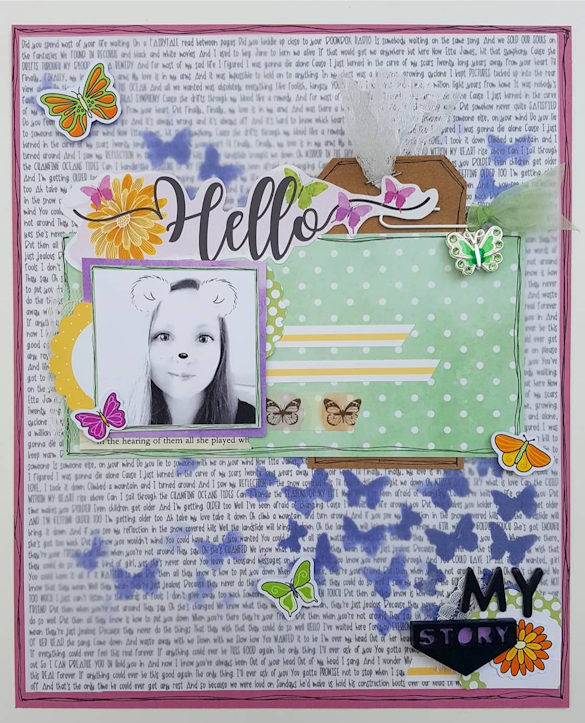 Hiya Vicki here,
Today I've got a scrapbook layout I made using A4 cardstock. Originally I had wanted to write 'my story' as the background but had a different idea for in my journal so instead decided to write the lyrics to songs that mean the most to me. Highlighting some of my favourite words/lines. I typed them up and once printed added some purple butterflies using the stencil. I put a sheet of vellum over the top just to mute it slightly and make it less distracting.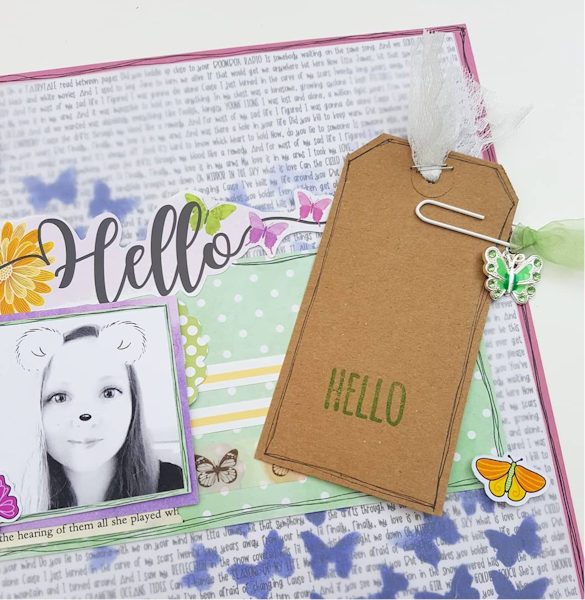 I cut some of the green dotty paper and used it across the middle of the page. I left a gap with the sticky tape so I was able to slide a tag in behind it. I backed my photo onto some card and added some of the book page and tabs on the back. I cut around the 'Hello' from a sheet of the writing paper and glued it above the photo.
I've stapled some of the lace to the top of the tag and added the butterfly clip mystery gift. I'm planning to do a bit journalling on the tag!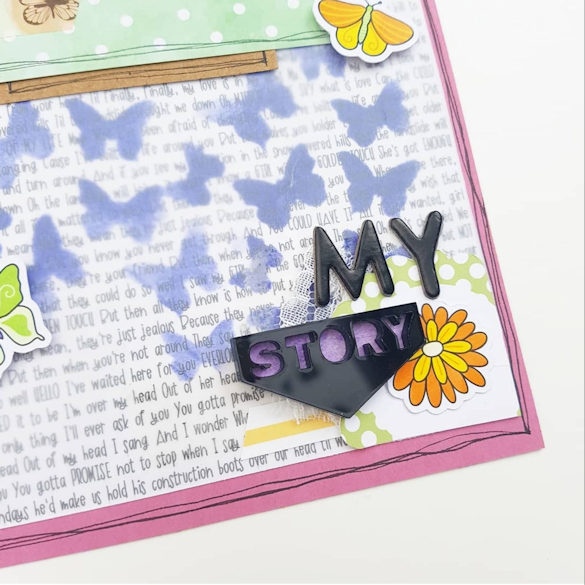 Finally I used the Bamble Fox 'Story' embellishment along with some alphas in the bottom corner to make a little title cluster and added some of the butterfly die cuts around the page.
Have a good day!
Vicki x