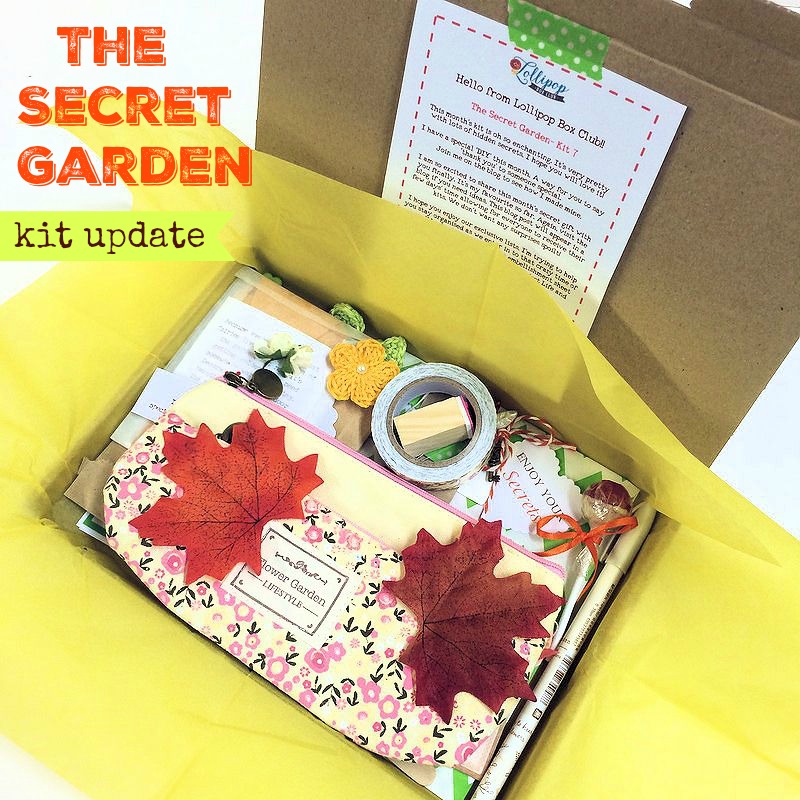 We are getting closer to the middle of the month, so I thought you'd be wanting to know what's going on with the pretty 'Secret Garden' Kits. Time for an update I guess!!
So, this week I finalised all the cute packaging and made sure everything fits in the box. I've learnt the hard way. It's happened a couple of times now where it comes to kit packing and I can't quite close the boxes. I'm terrible for adding last minute items. I get a little carried away at times : )  So I'm trying to stay ahead of schedule nowadays and I do practice runs. There seems to be more in this month's kit and it just wouldn't fit, so this month the BIG lollies are out and the smaller retro traffic light lollies are in. A small price to pay for extra goodies I guess. At least I can now close the boxes.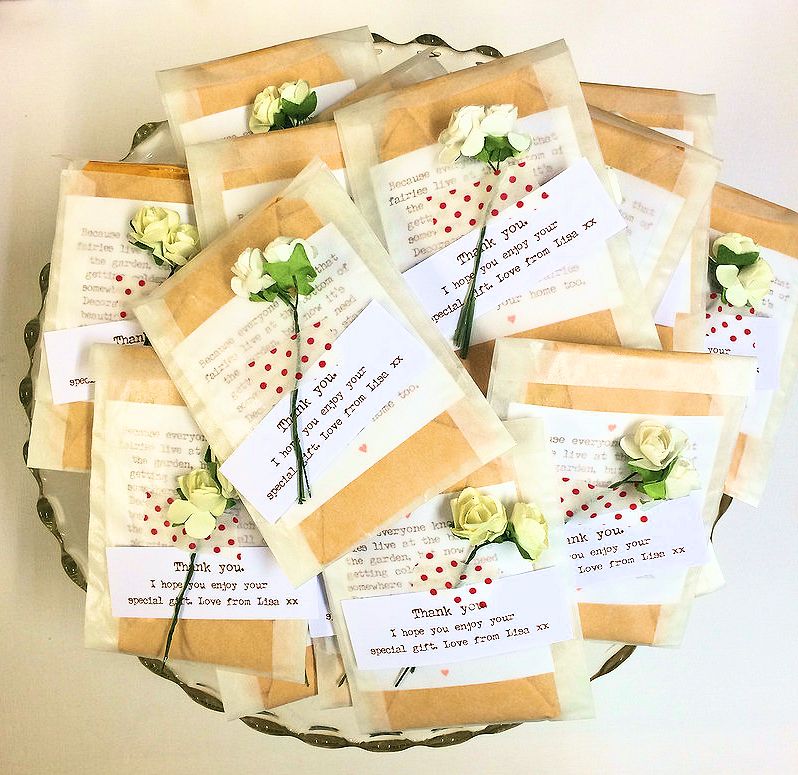 The secret gifts were wrapped and packed this week. I'm really excited about these!! There will be a blog post to go with these for ideas, but I will wait a few days after they've been sent so not to spoil any surprises. I always try to add extra treats on the packaging too. I like to think that everything can be used in these kits, not just the goodies themselves.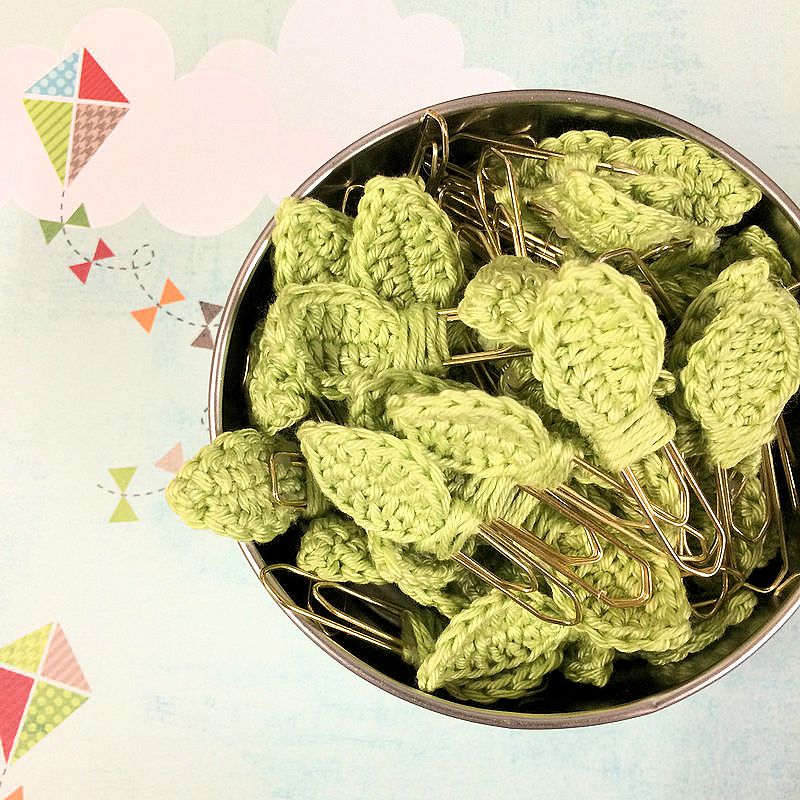 I recently found a wonderful lady who crochets so beautifully. She's made these sweet leaves for us this month which I've turned in to large paper clips. Aren't they unique?! I'm a little bit in love with these!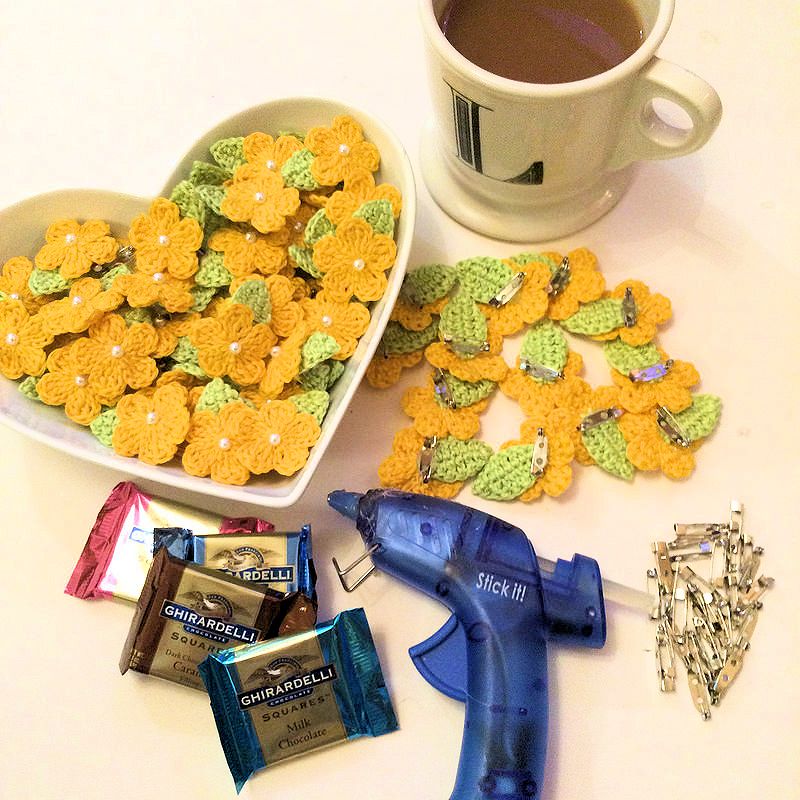 And as I adore crochet items so much, she also made us these flowers and leaves to match. Last night I sat and turned them all in to badges/brooches. I would wear mine on my cardi, but you can add them to a bag, planner, pencil case, hair band. Just pin it somewhere to look pretty. I really love these and the colour makes me so happy!! (choccies & tea are not included….that was my late night treat last night!!)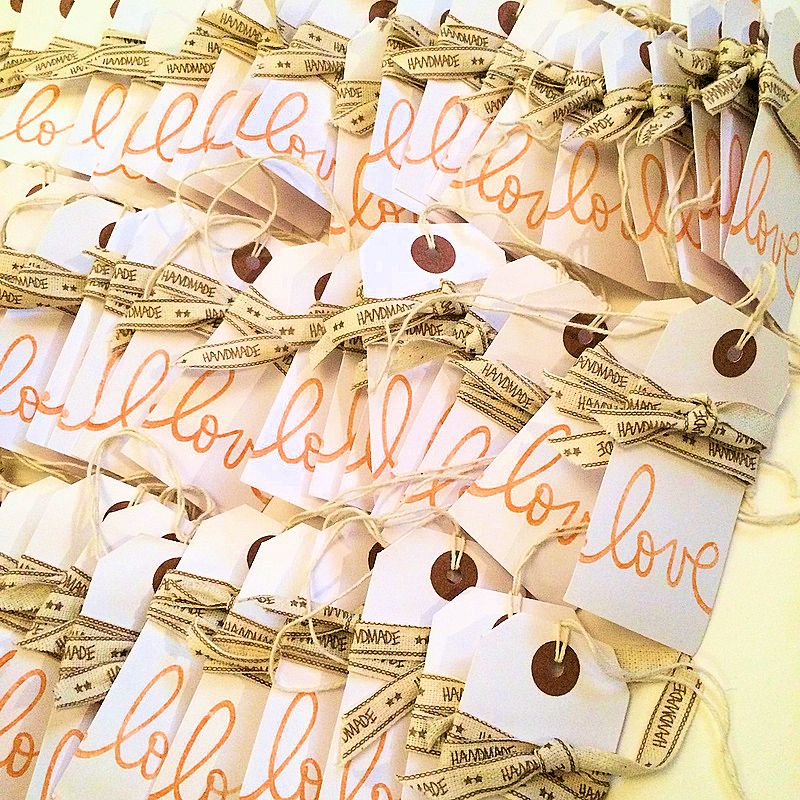 I'm still working on the DIY kit this month. But I'm nearly there. Here's a sneak preview.
I love the lists to go in this month's kit. We have 2 different kinds, one of which will be personalised and we have our exclusive embellishment sheets back again too. It's been a while since we've had one of those. I really enjoy using them on my scrapbooking pages.
This month there's also an extra gift for all subscribers. My way of saying 'thank you' to you.
So, as you can see, it's all going well. I'm really enjoying making everything look so pretty. And despite increasing numbers as October sold out quickly, we now only have 8 kits left this month. You can buy one here if you don't want to miss out.
  And before I go, I been asked quite a few times now about Christmas Kits. There is a Christmas Kit coming. It's really cute!! It was finalised yesterday and it will be going on sale earlier than usual. I've decided not to wait until the 1st December as I want to send them out in plenty of time allowing for Christmas post and the internationals will be sent out extra early. I will be posting more details about the Christmas kit along with sneaky pics next week.
Thanks for stopping by today and I hope you have a lovely weekend. Lisa x