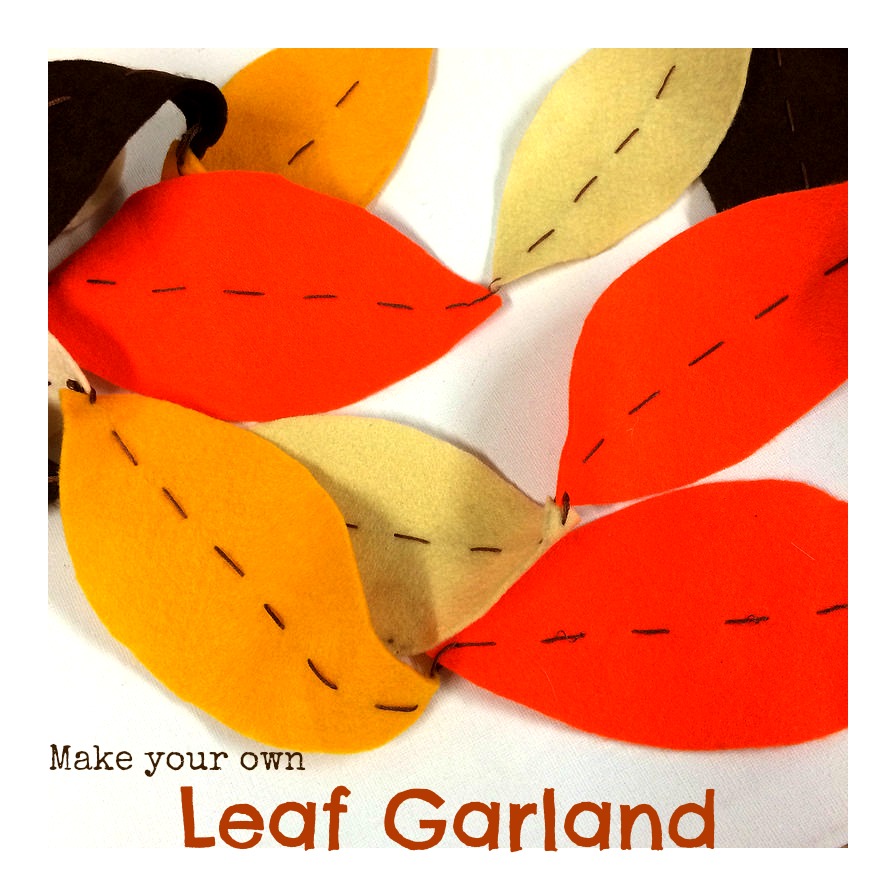 This is my favourite time of year.
I love how the leaves are all changing, I love all these Autumnal colours. It's so warm and cozy. I do love to add a little Autumnal decor to the house this time of year.
A couple of years ago I made a felt leaf garland, so I thought I would share it with you today. It's one of those items than can be folded after and put away for the following year.
I like to hang mine over my fireplace, but it could be hung like bunting, down the stairs, over a table runner….. It just brings a little seasonal glow to the the home.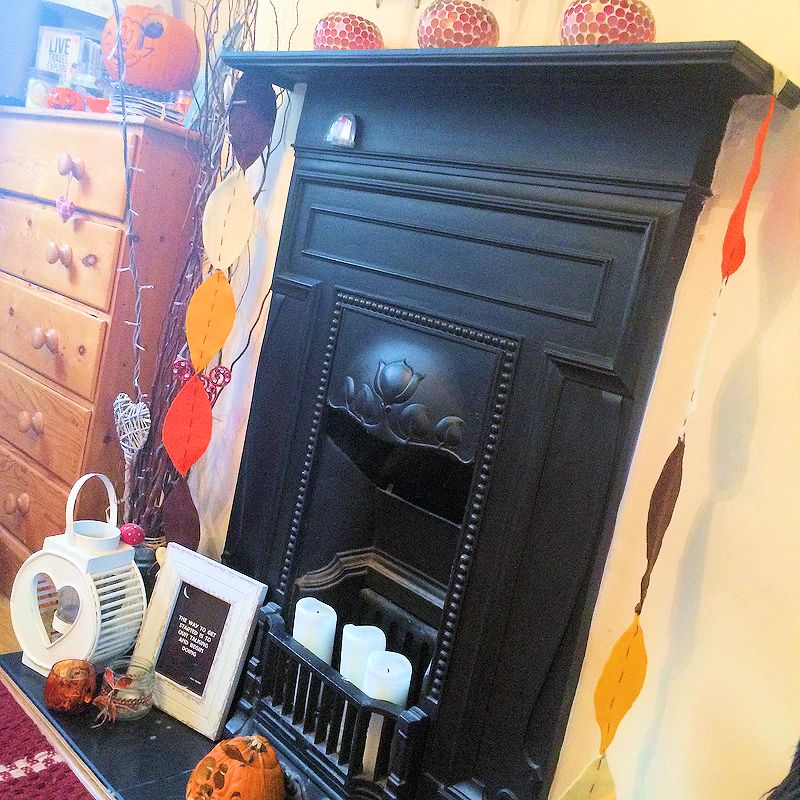 And the best bit….it's quick and easy.
It does involve sewing, but I can not class myself as a seamstress. Not at all, as much as I tell myself every year that this year I will learn to sew….my sewing skills are very basic, so if I can do this anyone can.
Collect up some lovely pieces of coloured felt and embroidery thread to contrast. You will also need a good thick embroidery needle.
You will need to make your template first.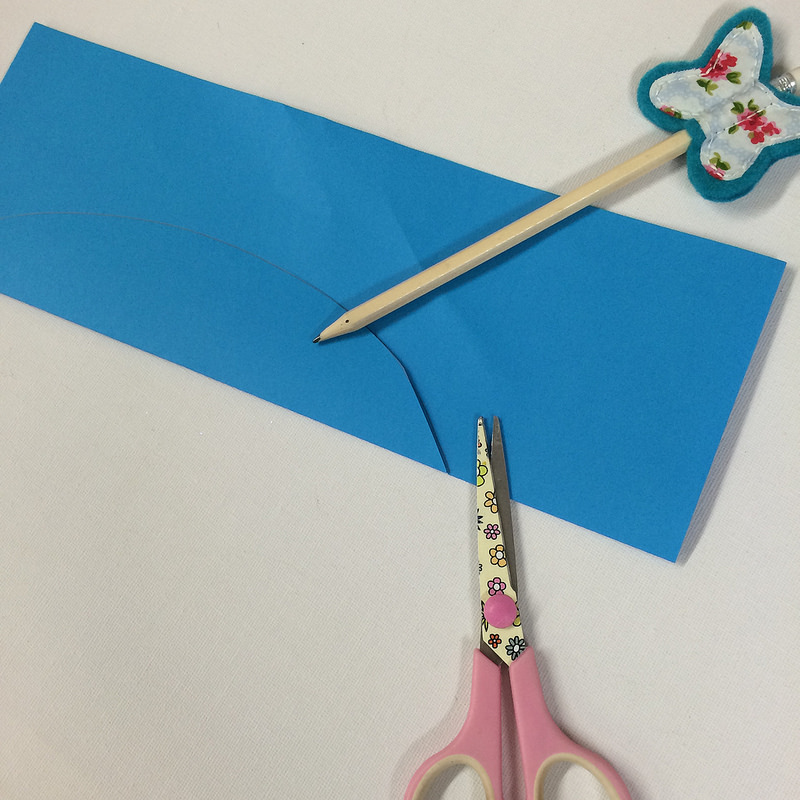 Take a piece of A4 paper and fold in half. Draw a semi oval shape which will be your leaf. I've made mine quite large. Then cut along your line so when you open it out you have your leaf shape.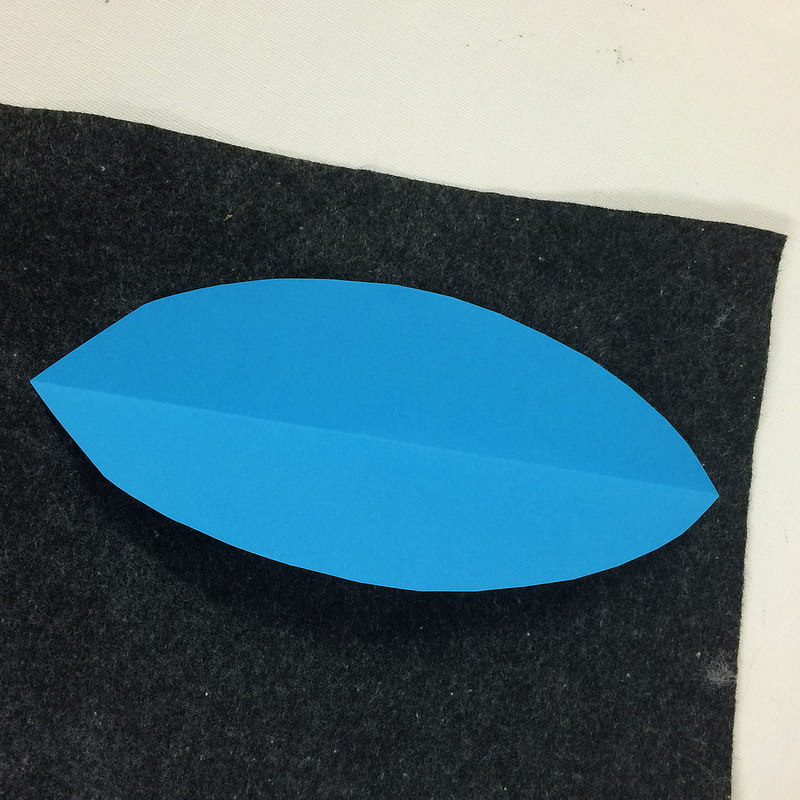 Place it on your felt and draw around. You will need to do this for each leaf that you want to make. Then cut out.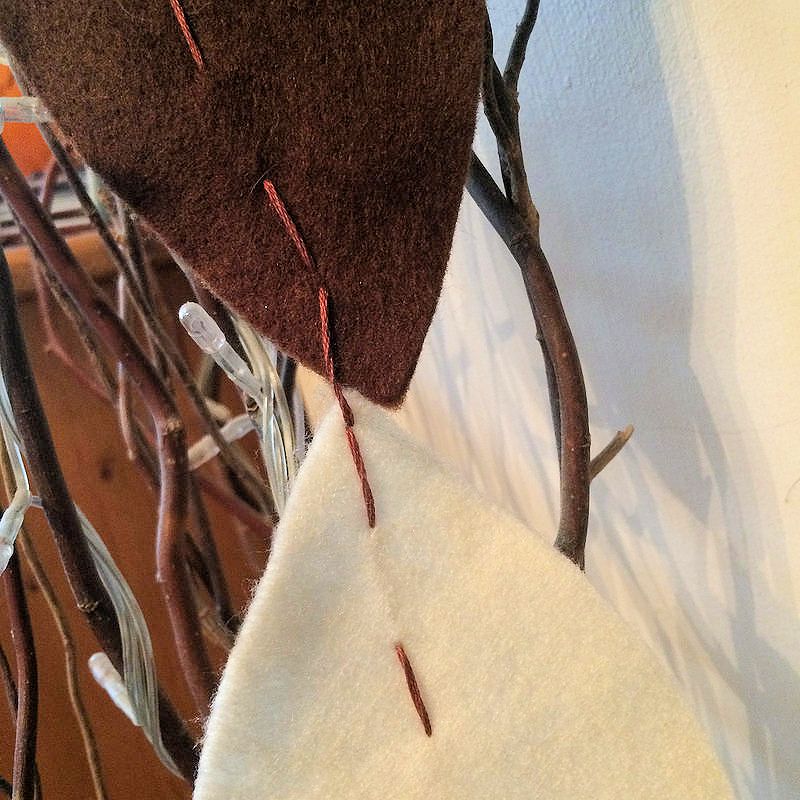 You can now sew your leaves together. Nice big stitches. When you come to the end of your piece of thread, just tie the ends of the new piece of thread with the old and start sewing again unil you have a whole long line of leaves.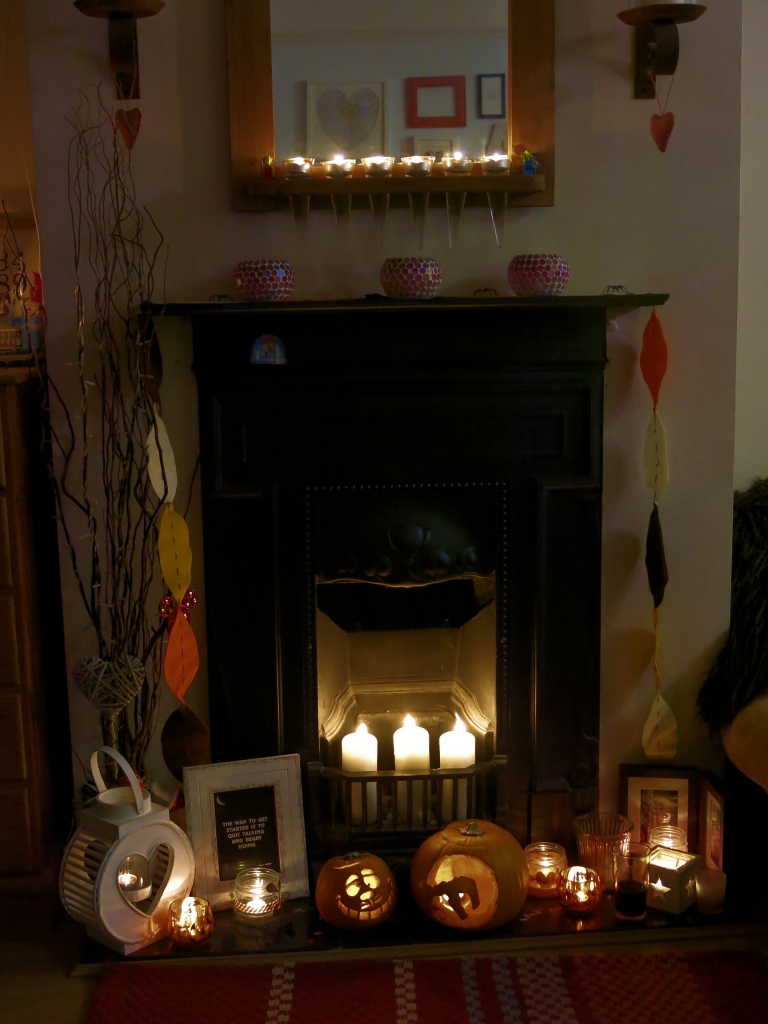 Then place your leaf garland where you would like it to hang.
This was my fireplace last weekend. I will keep it on the fireplace now until the end of this month. The pumpkins sadly don't last as long…..they now live outside and no longer look quite so pretty!!
Enjoy your leaf making xx