Where Are You Going This Month?
.
This month's kit is called 'Going Places'.
It's such a fun kit for this time of year. Lots of us have plans. Big trips, small trips, local trips or far far away.
It's always fun to document a trip.
.
.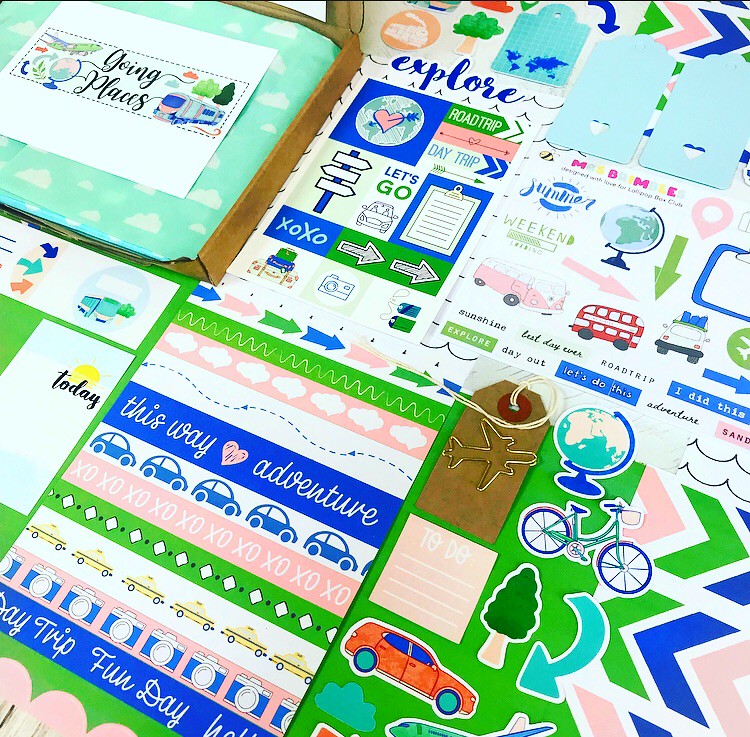 .
I love the bright fun colours this month. I had visions of walks, blue skies and adventures whilst working on this one.
I wanted it to be an easy one to fit in with all kinds of outings.
.
I created this page here using the postcard that's an extra for the kit subscribers.
If you subscribe here you get extras like this postcard plus downloads for free. And you get your kit a little cheaper.
I journaled on the postcard and stuck it in as a flip.
'Collect Moments Not Things' is something I like to remember often. I'm definitely a 'moments' person rather than 'things'.
.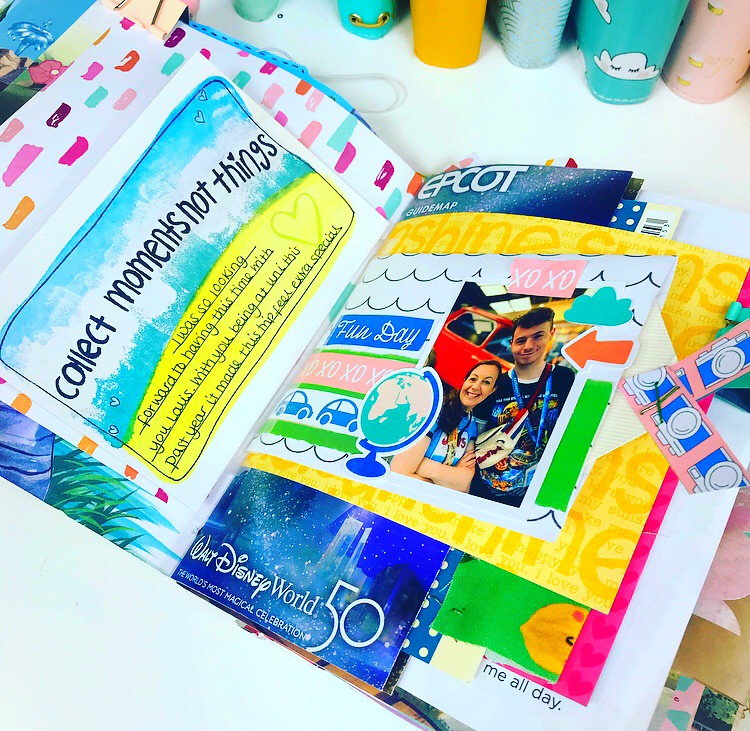 .
I created a little pocket on the right using the kit papers and made a tag to add my journaling that slides in to the pocket.
.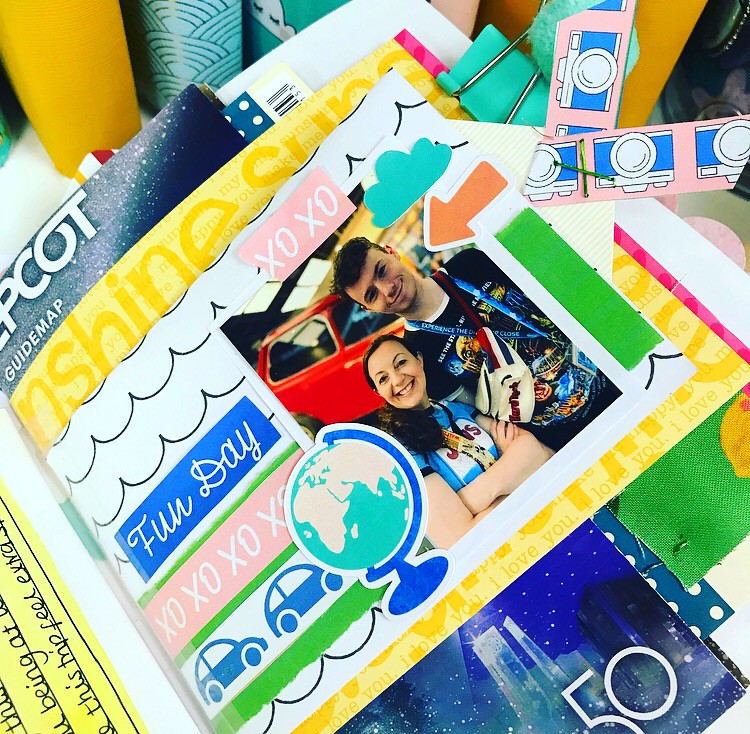 .
I love how this fun pocket turned out.
And the die cuts are so cute!!
.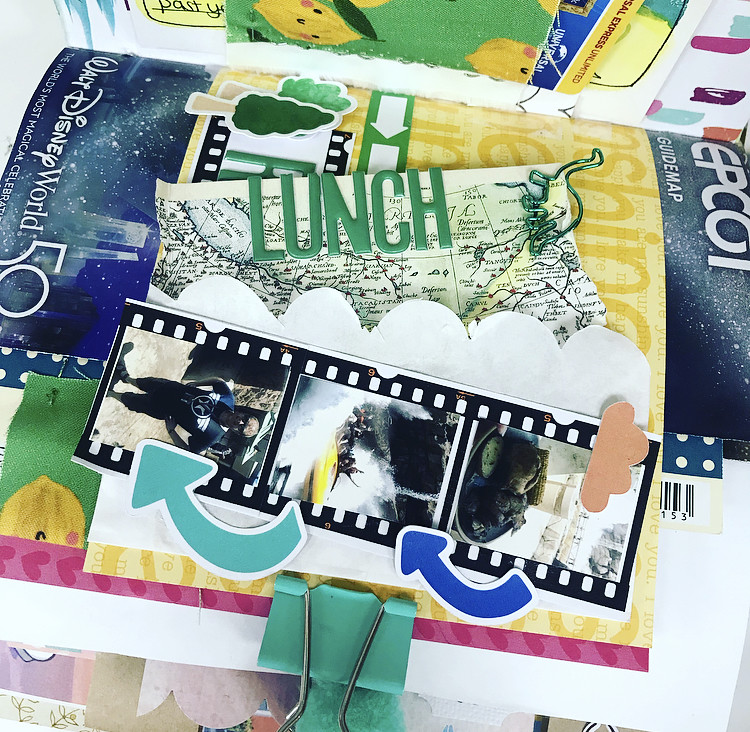 .
I also created this page using the Die Cut bag as a pocket.
I tore the sides of the map from the kit to fit the pocket and journaled on the back.
Have you seen the film strip download?
I shared it as a freebie in the Lollipop Chat Group and on Patreon.
.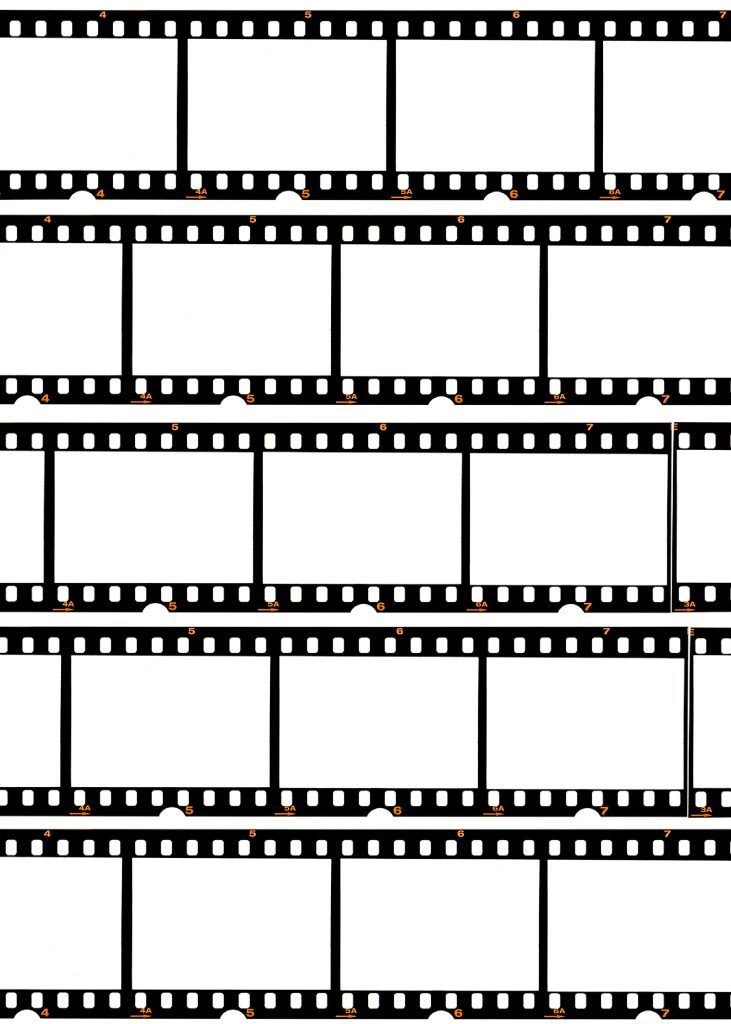 .
Download for free, print and use time and time again on your pages.
I added little photos in my strip above.
.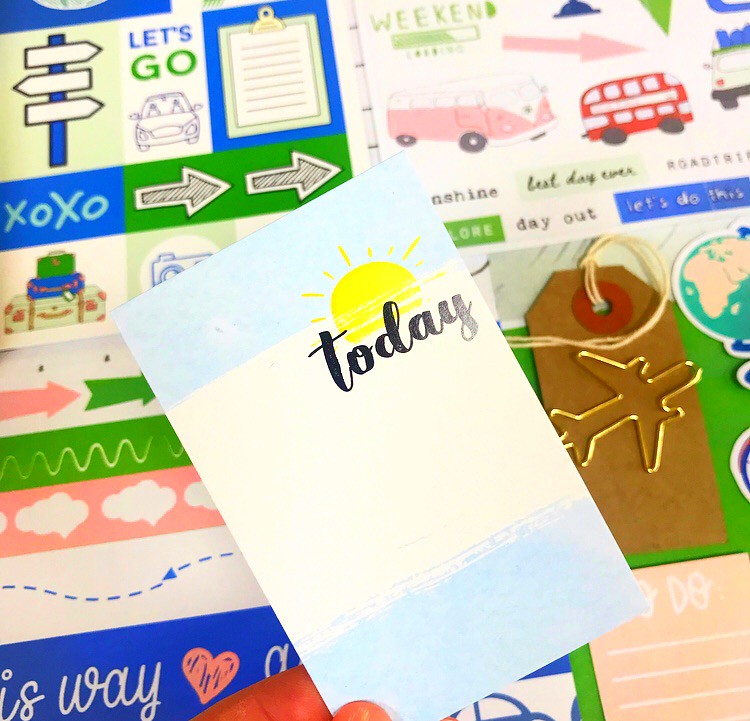 .
I hope you feel excited about August's kit.
I've included so many fun pieces to use.
.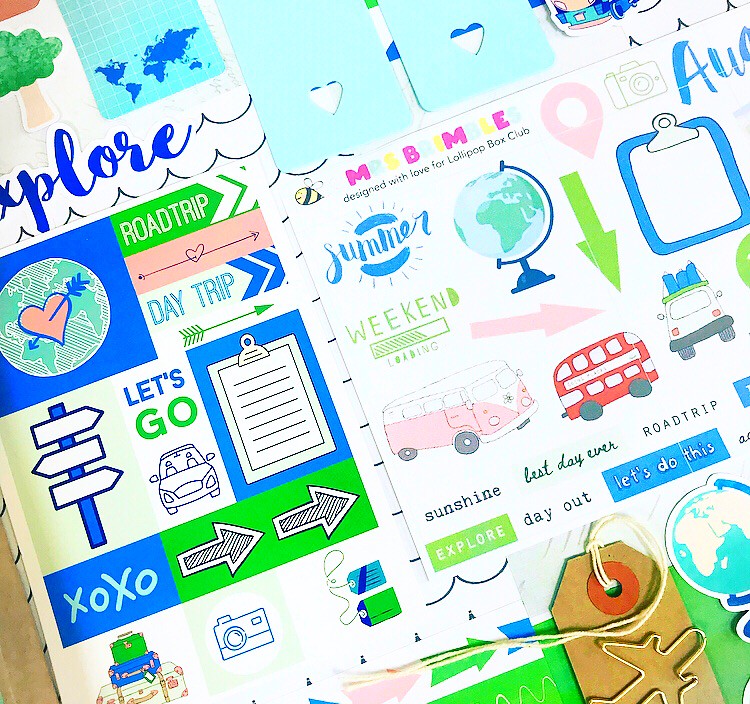 .
I hope you feel excited.
The kits ship on 17th August.
.
Chat soon.
Lisa xx