Woodland Walks by Emma Kate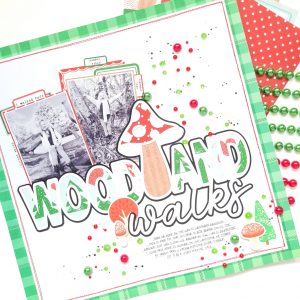 Hey Lollipop friends, I have another 12×12 layout using the 'Forest Friends' kit to share with you today, which was inspired by the super cute ephemera toadstools. I have documented one of our recent walks through a local park which is full of fungi of all shapes & sizes.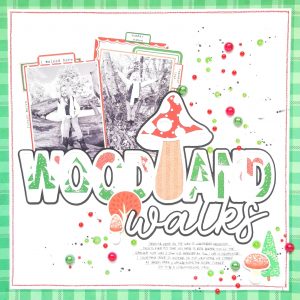 I began my layout by backing the 'Woodland Walks' cutfile from Peartree Cutfiles with the patterned papers from the kit, then backing the whole thing onto black cardstock to make it pop. I then layered my photos with more of the patterned paper, fussy cut labels & sentiment stickers.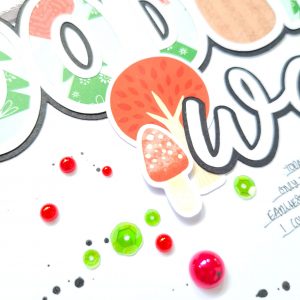 Next I created three embellishment clusters using the ephemera & adhesive pearls, thus creating a visual triangle which helps the eye move around the page. I also added my journalling using my favourite 0.1 black fineliner.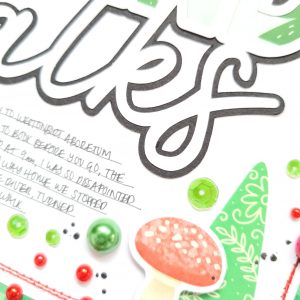 To finish, I trimmed down my page to 11×11, mounted it onto a green patterned paper & machined stitched in red thread around the edges to mirror the colours of my layout. I just love wintery walks & discovering new places to explore, where is your favourite place to visit?
Much Love
Em x