Year Ten – By Amy
Hello, Amy here sharing with you a layout that I have created using February's Lollipop Box Kit which is called "Say Cheese". Its a beautiful kit full of fresh colours, with lots of cameras and little boxes for journalling or decoration.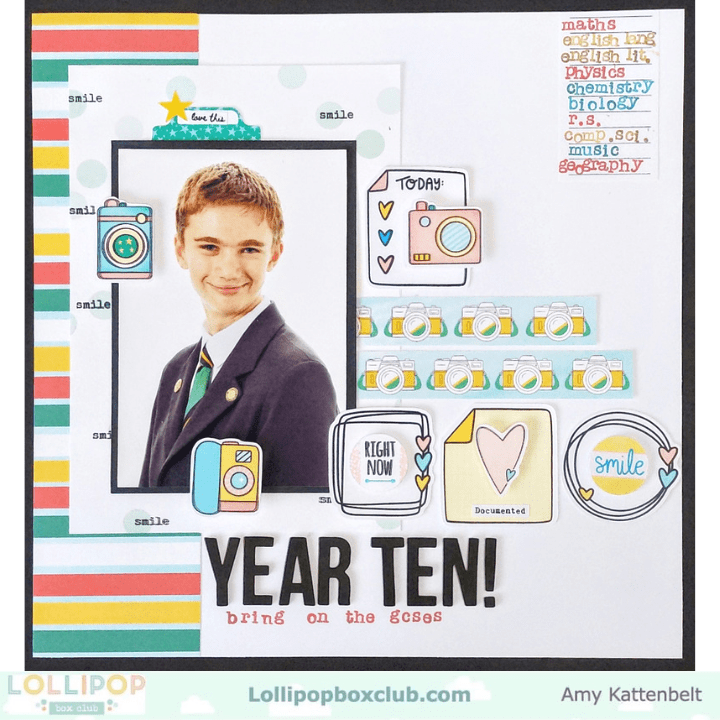 I have used the striped paper to create a column down the left hand side of my layout. On top of this I placed a whole sheet of the smile polka dot patterned paper. I matted my whole layout, and my 6×4 photo onto black cardstock (from my own supply). I cut the camera patterned paper up along the strips and added two of these to the right of my photo. I thought the greens and yellows in the kit matched my son's tie perfectly.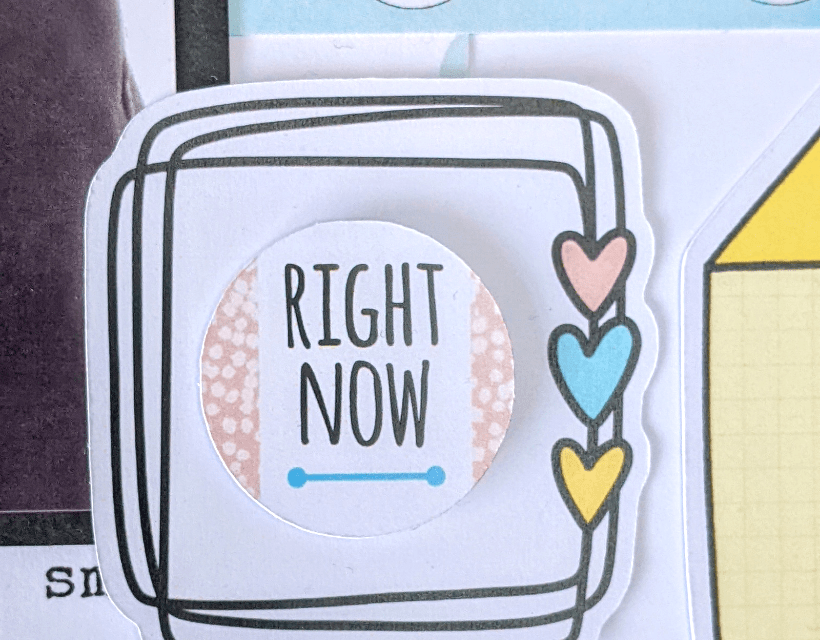 Next I had fun with creating little embellishment clusters using some of the die cut frames and other die cut pieces.  I have to confess I am not always a huge journaller, but I love how these frames work with the little circles and hearts placed inside them. A very pretty detail to my layout.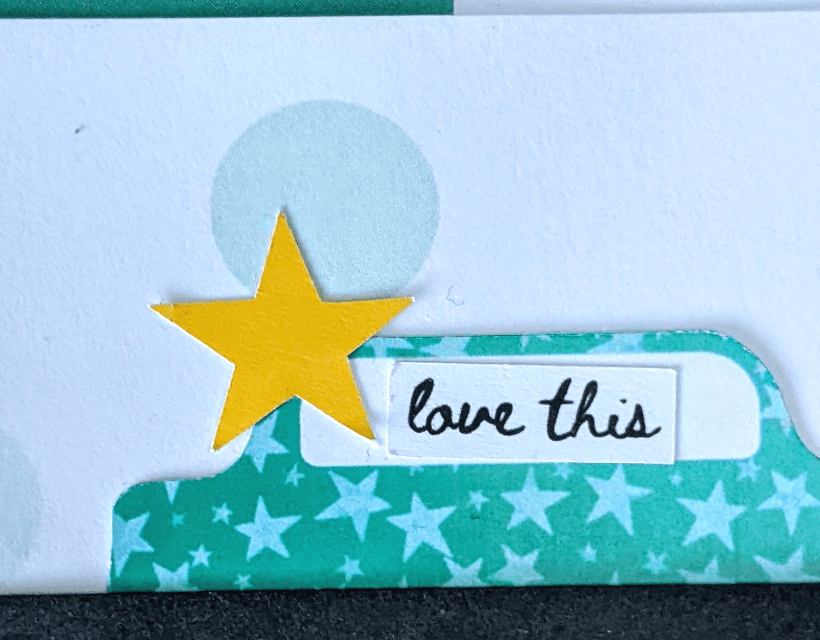 I added one of the die cut tabs to the top of my photo and decorated it with the yellow star sticker and a phrase sticker. I balanced these out with some of the great camera die cut pieces, some of my favourite pieces in this kit, that I placed around the photo. I added a black title (from my own supplies) and added a tiny about of stamped text below the title.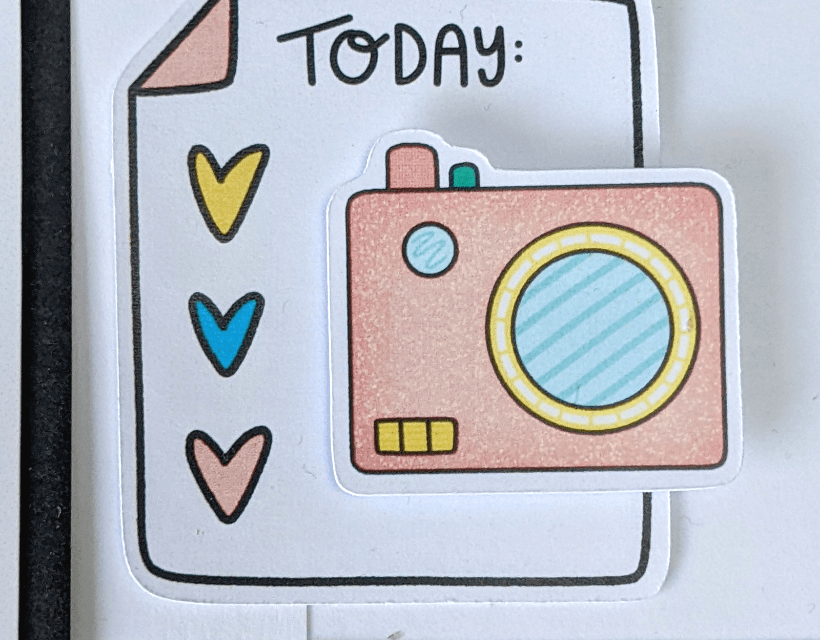 Lastly, I cut down one of the 'Daily to do list' pieces of paper so that I was left with a rectangle of lines, and I stamped onto this piece to add some extra information. I placed this on the top right corner of my layout where there was a large amount of white space.
Thank you for coming to take a closer look at my layout. I hope I have given you some inspiration on how to create 12×12 scrapbook layouts with this kit. We would love to see what you are creating over on the Lollipop Facebook group. I will be back in a few weeks to share another layout using this kit, in the meantime,
Take Care and Stay Safe
Amy