You are my sunshine – with Guest Designer Lorre-Anne
.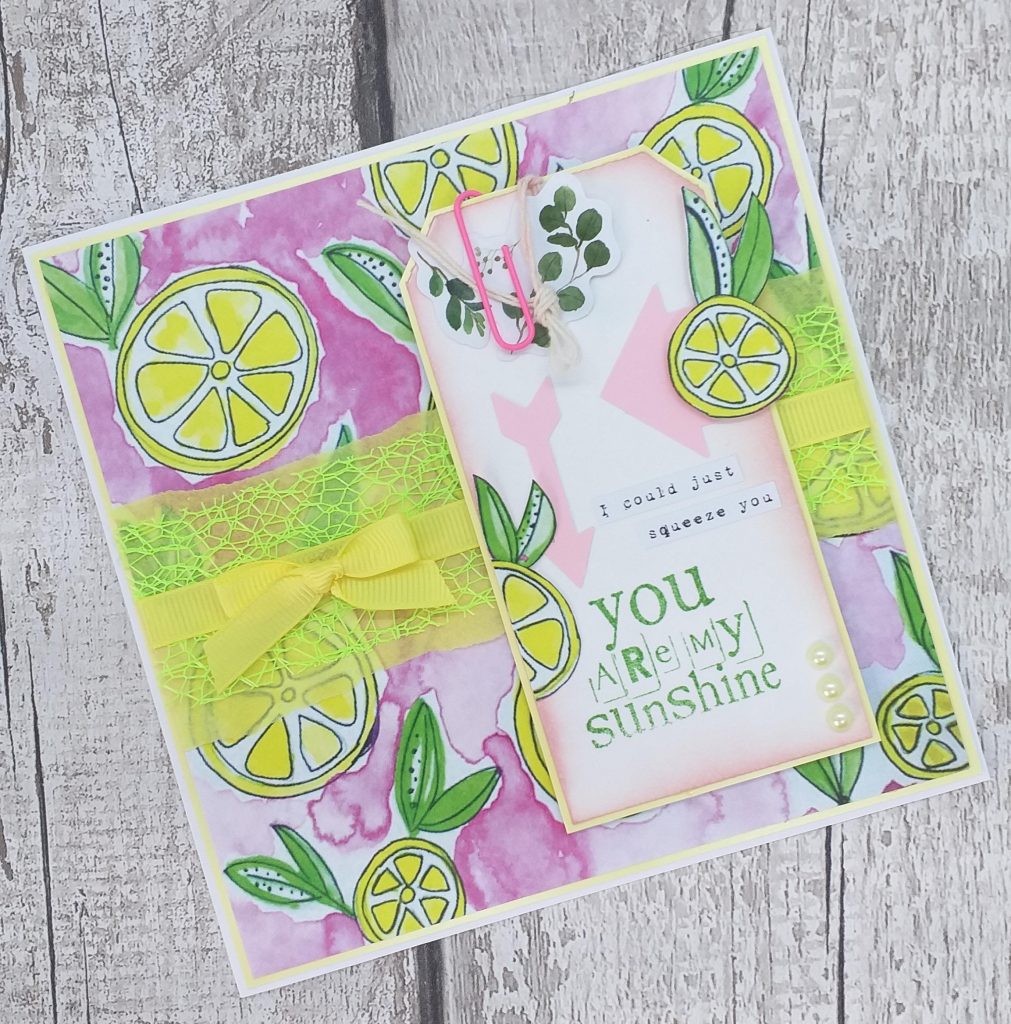 .
Hi everyone, it's Lorre-Anne here with my first blog post as a guest designer for Lollipop Box Club.   This was my first ever play with one of the boxes and it was absolutely stunning, everything worked together beautifully and it made creating this card so easy.  
.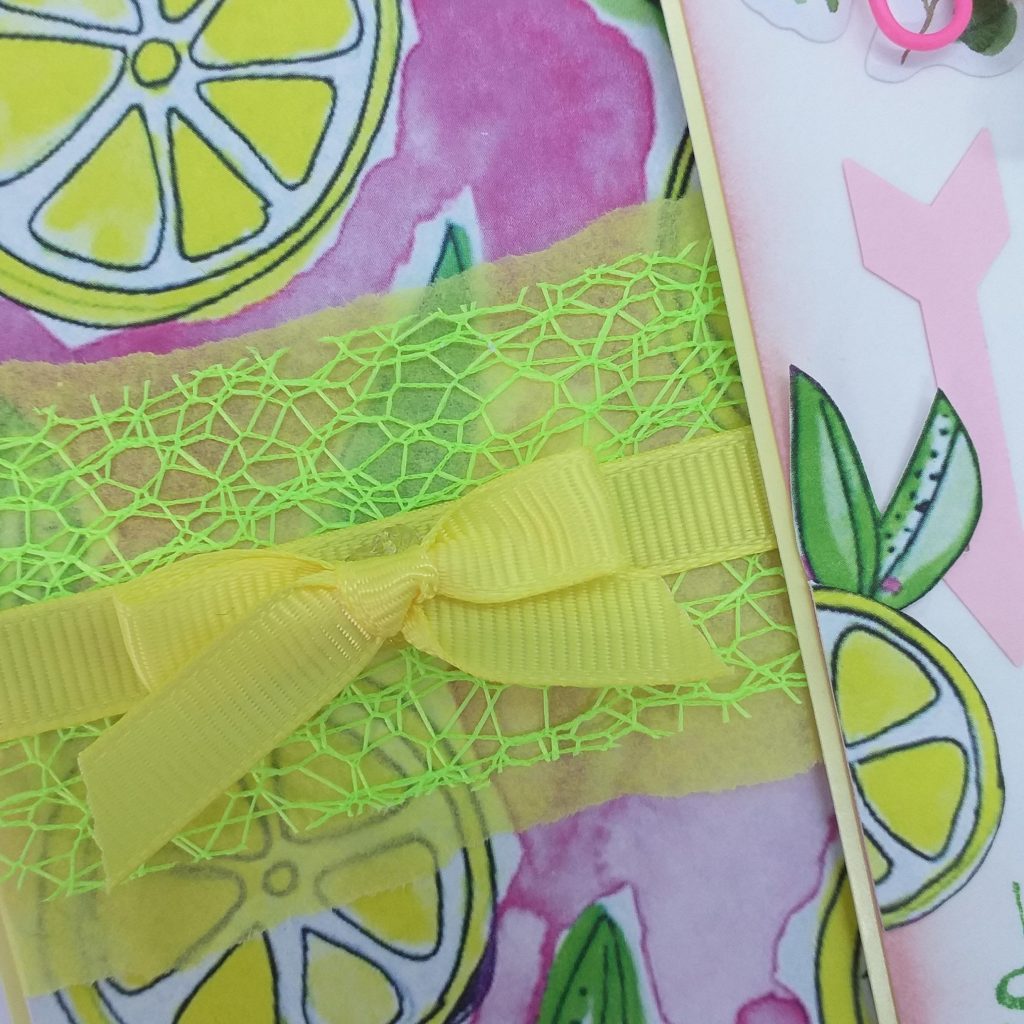 .
It was difficult to choose a paper as they were all fabulous but I opted for the bright pink.  I wrapped some of the yellow tissue paper (that all the goodies were wrapped in) around the centre of the pink paper, then affixed the lime green mesh and yellow ribbon and bow to it before matting to a piece of yellow card, and stuck this to a 6" square card blank. 
.
.
 I took the pre-stamped tag and blended some Victorian Velvet Distress Oxide around the edges before matting to a piece of yellow card.  I used 3D foam to attach this to the card blank.
.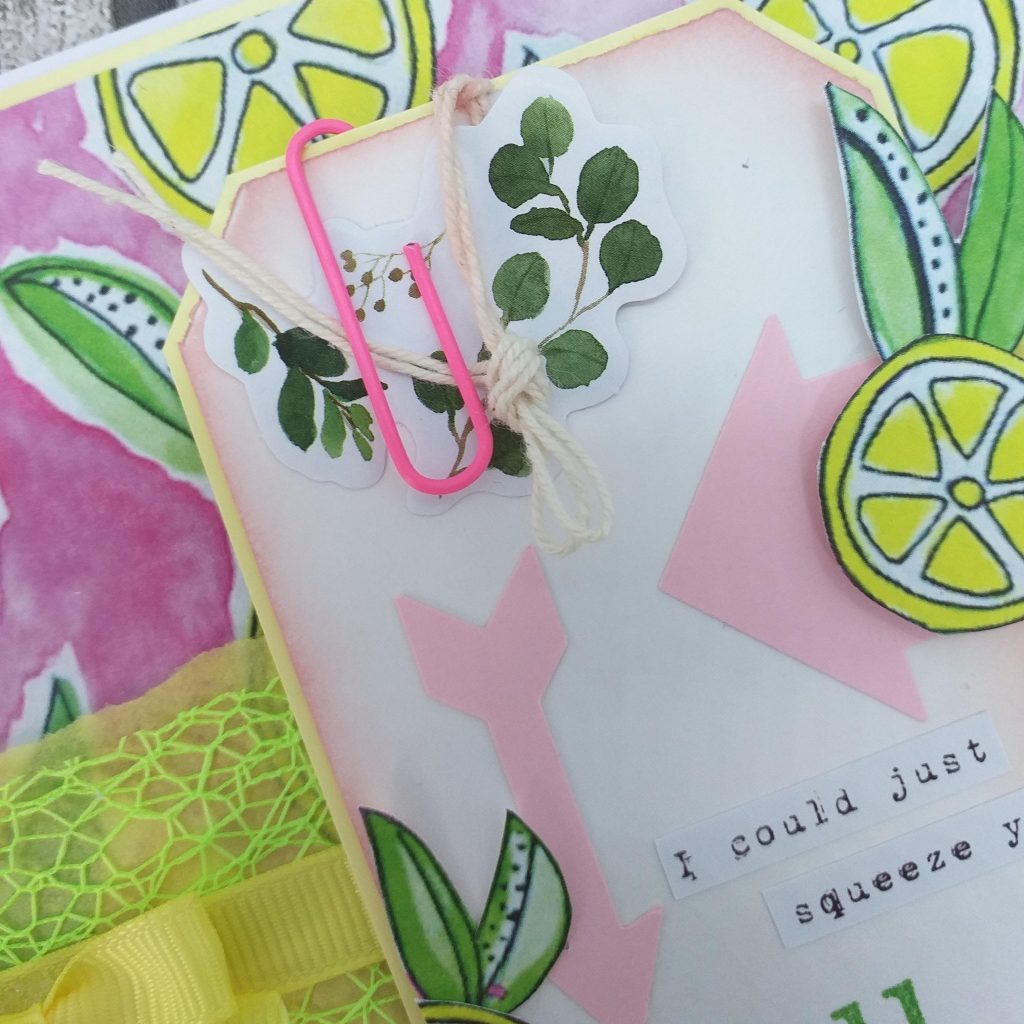 .
I glued some of the embellishments from the kit to the tag, plus some lemons that I cut out of the bright pink paper.  I also used the pink paper clip to attach the foliage sticker, and then finished by adding some yellow pearls and a sticker quote.
 I hope you like what I have designed using this gorgeous kit, I'll be back soon to share my second creation.
Lorre-Anne