Bullet Journal July Set-up – by Danielle – with video
.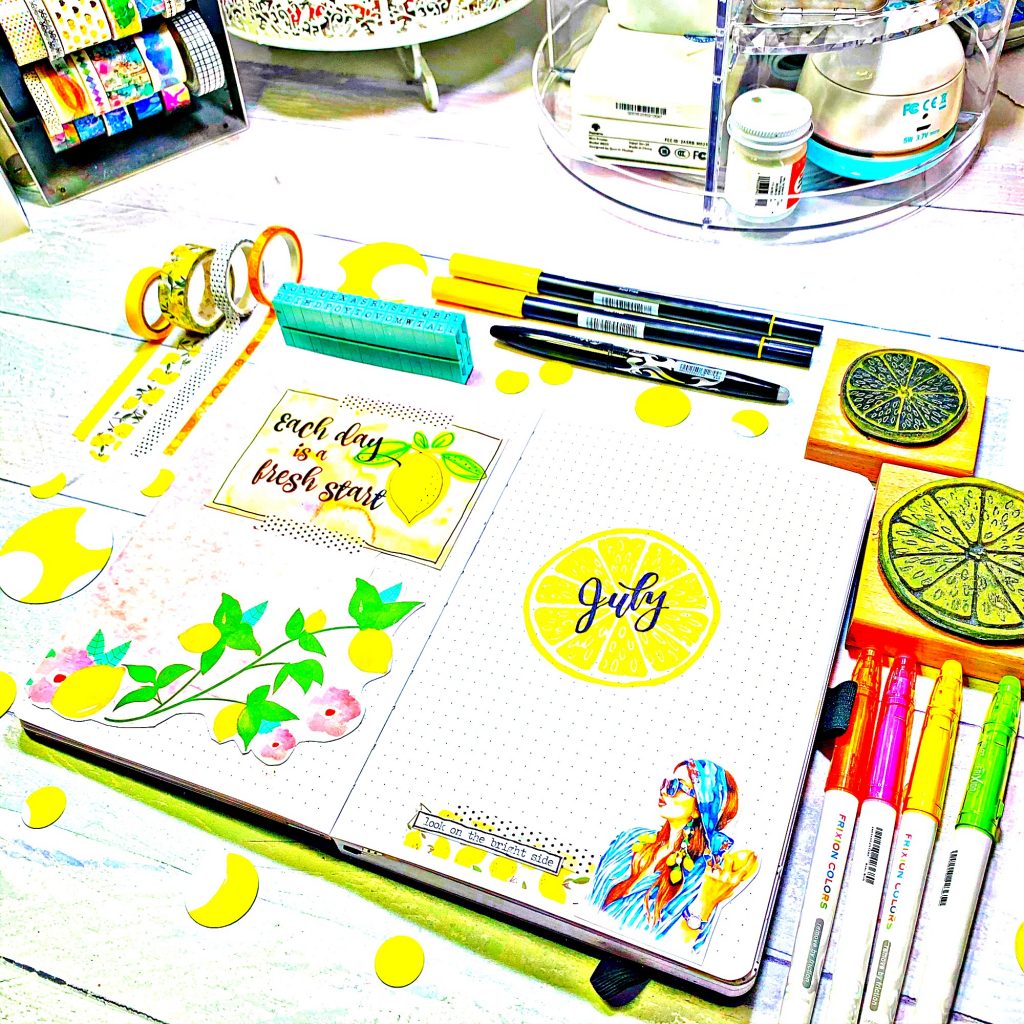 .
Hi Lovelies!!
I have a bright bullet journal set-up for July for you today!
So since my current planner finishes this month and I was at a loss to find one I actually like, I decided to go into a bullet journal, an idea that I have been toying with for years. I did a trial run for June and I loved the "scrapbooky" style. The Lollipop Box is perfect for an instant theme!
.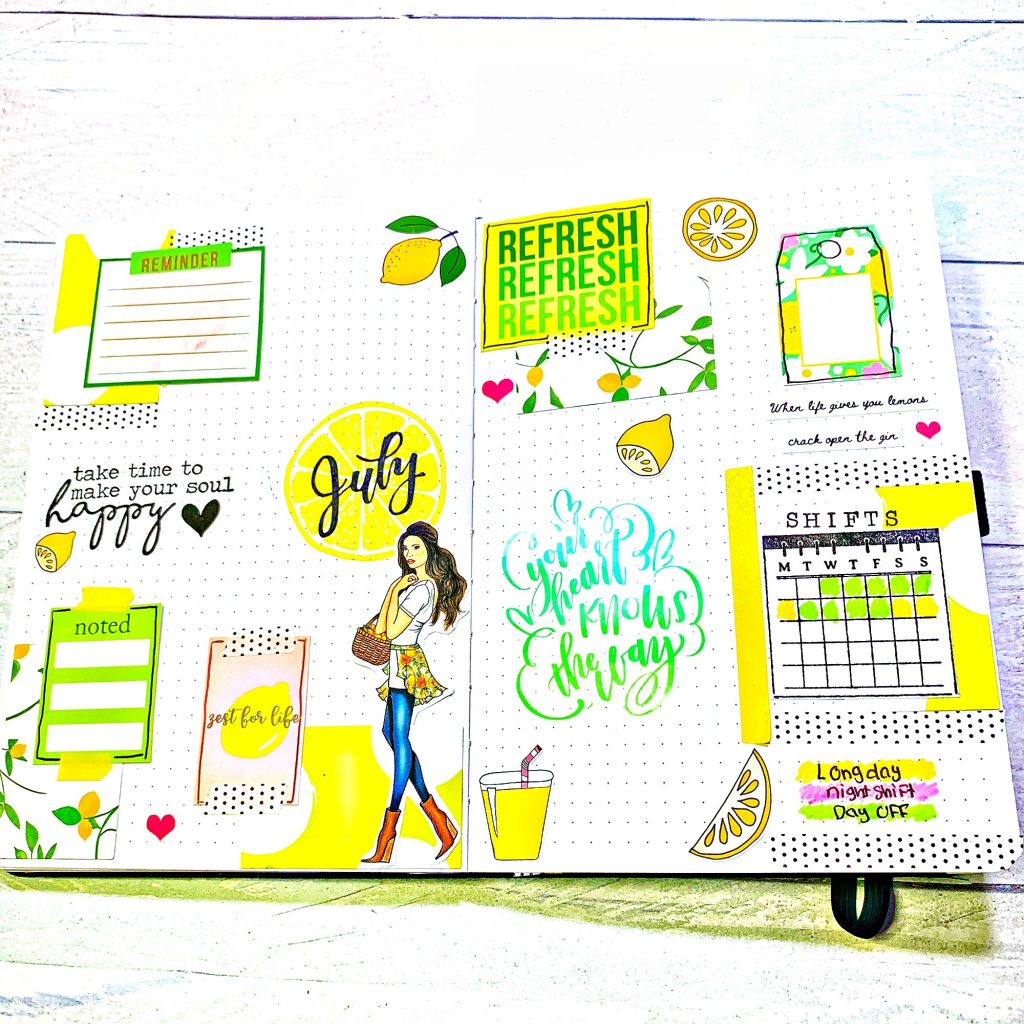 .
I used the papers, tags, and embellishment card to decorate To get around the fact that I can't do calligraphy to save my life, I used month stamps and stickers. Also, to get around the fact I can't draw particularly well either, I used lemon stamps, the stickers from the kit and washi tape to decorate.
.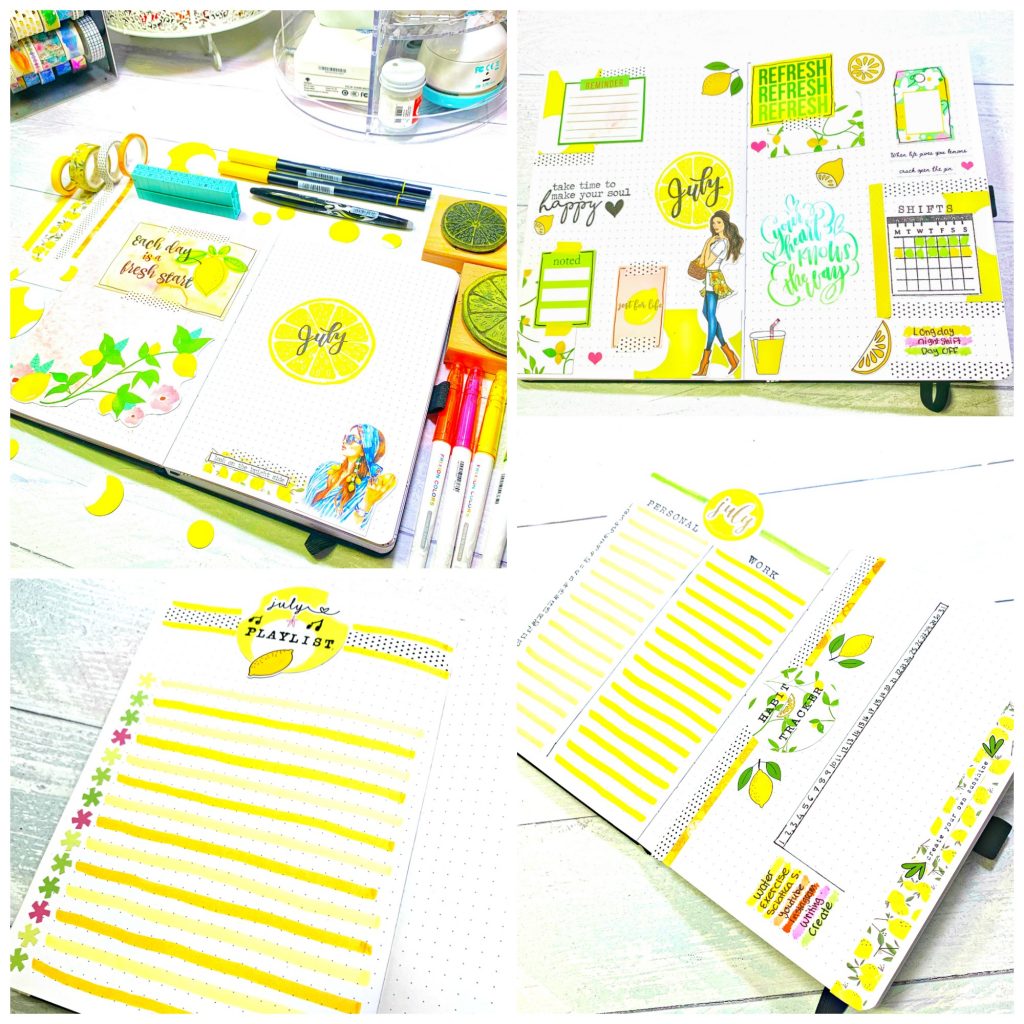 .
Take care and stay safe and healthy!
Danielle.