Daily Card Craft Fix with Vicki
.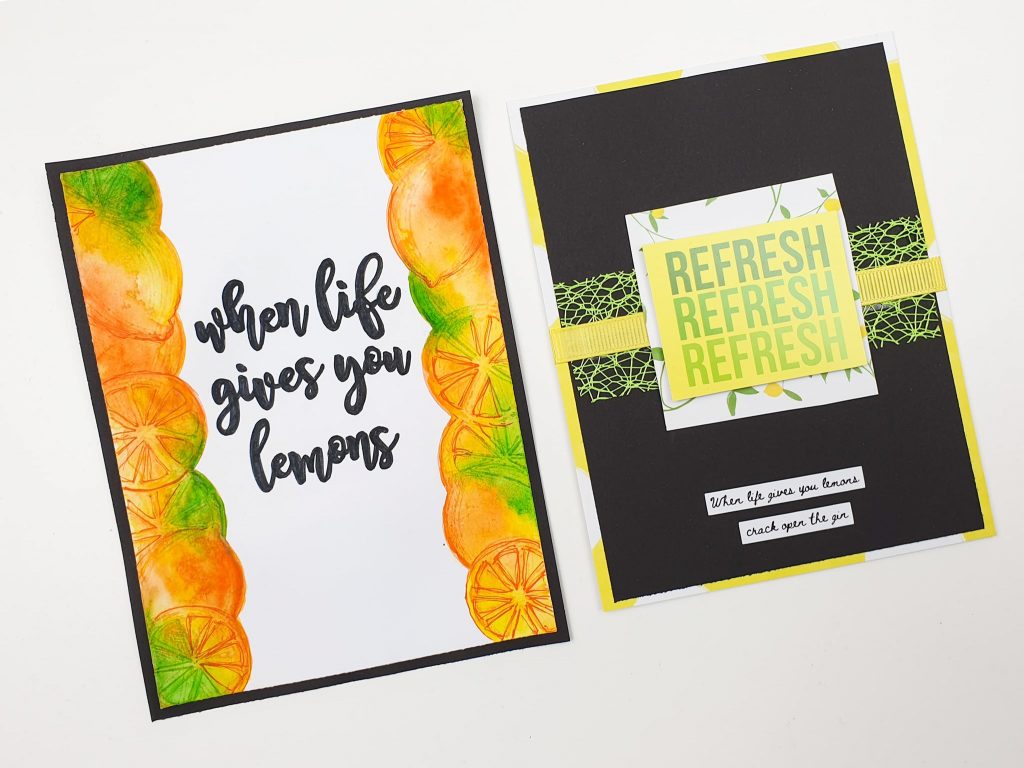 .
Hiya, I'm sharing these cards that I managed to make during a daily craftfix.  They're so simple that they took no time at all to make but I still felt much better after I finished them.
.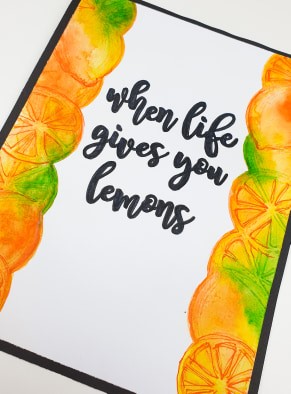 .
The first card I've used the free cut files that were available in the Lollipop Facebook Group.  You can join here if you're not yet a member!
I used my Silhouette Cameo with a sketch pen instead of a blade to draw the outlines of the lemons and quote. I filled the quote in with a black pen and used watercolour paint and pencils to colour the lemons.  I think I probably over did the orange but I'll remember that for next time and I still love the colours!
.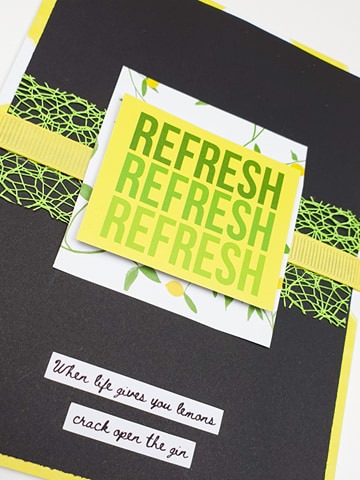 .
The second card was even simpler and I've mounted black card onto the yellow polka dot paper leaving a small border.  I used double sided tape to stick the green and yellow lace/ribbon to the centre for a bit of texture. Then popped the yellow and green piece from the zine and the Refresh quotes from the postcard on top.  I've used some foam instead of tape this time too.
Lastly I've added a couple of the stickers to the bottom.
.
It's so hard to find time for yourself just now but start with small things you know will be quick.  It gives you the same satisfaction as those bigger projects!
.
Vicki