Making Time For You….
.
Hi!! It's 1st July!!  I always talk about the new kit on the 1st of the month and about the monthly theme.
I want to focus on your place to escape to and let this kit whisk you away.
.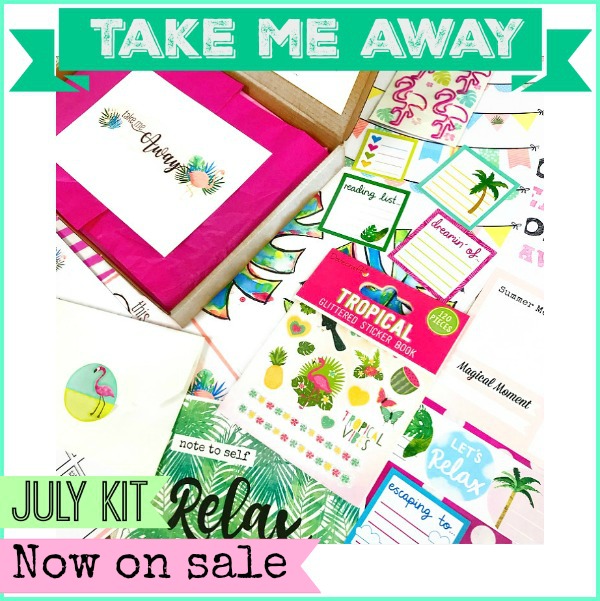 .
The kit theme was already decided last year. But with such a different meaning behind it. It was supposed to be a great kit to be able to document our lovely Summer adventures…..roll on wonderful 2020…Ha!!! Oh how the word 'escape' has a whole new meaning now.
No matter what you've been up to these fast few months, it's been a roller coaster for everyone. I think now more than ever we need that escape. I really want this kit to feel like your box of cheer when it lands on your doorstep this month. When you open it you feel transported to somewhere warm, happy and relaxing. The kind of kit that instantly inspires you, fills your head with ideas and makes you want to have that 'me' time to start creating.
.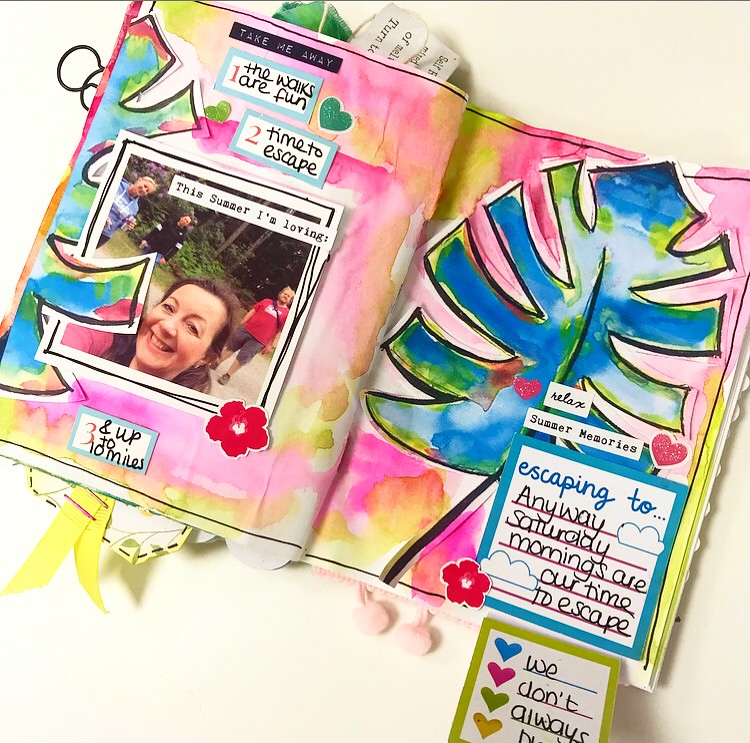 .
This kit is so versatile. It doesn't have to be used on holiday themes. I've created this page in my notebook documenting our favourite place to escape to in the week. Our Saturday morning mega walks. Off road, in the woods, on the common, super long walks. We love them!.
.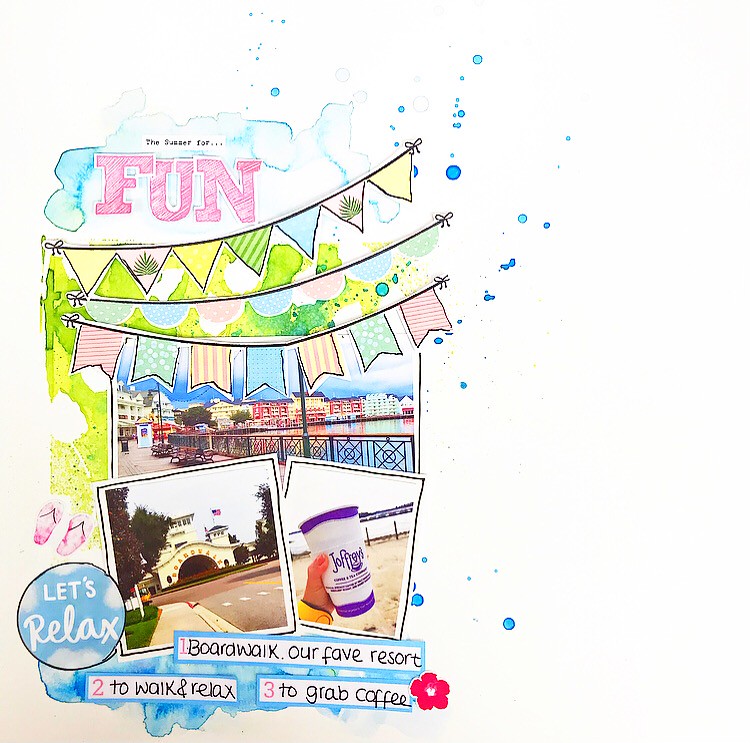 .
But if you do want to document previous trips, you can do that too. Here I scrapbooked our favourite place to relax in Walt Disney World. You could even scrapbook or journal about upcoming trip plans, trips that were planned and maybe didn't happen or have been put on hold or postponed or even trip wish lists. Like a little bucket list of places you'd like to visit.
.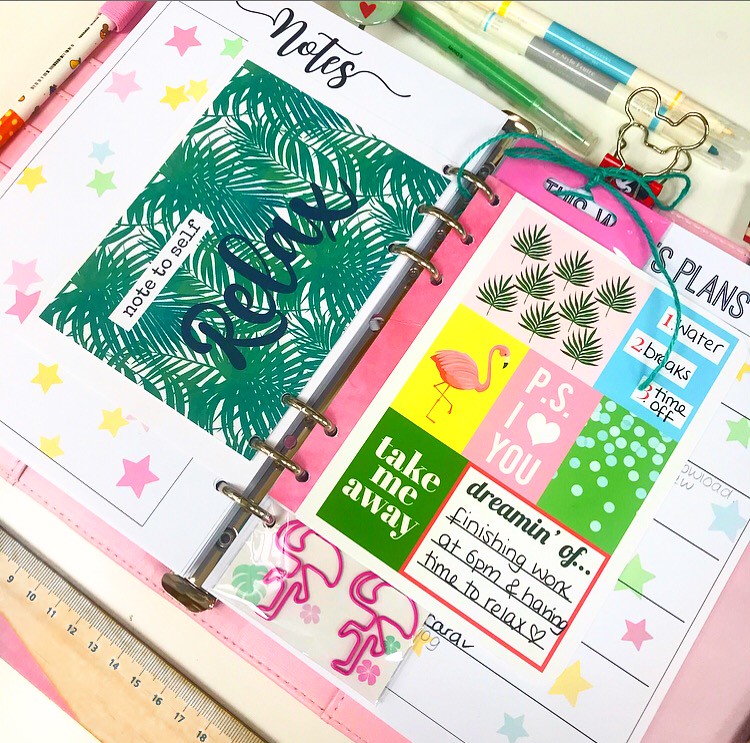 .
I've also created some dashboards in my planner to remind me to take time out for me away from work.
.
This kit can work for you in so many ways.
I hope you feel excited and I hope you feel inspired.
 Come and join us this month in our Lollipop group here. We will be focusing on ways to make time for ourselves. making time for our #dailycraftfix.
I would like to do more journaling and more creative projects.I always say being creative is my therapy : )
.
And over in my 'Life with Lisa' group here. I have started a declutter challenge. Decluttering is such a stress reliever don't you agree? The challenge is to declutter a space each week. Even if it's the smallest drawer one week…it's still progress.
Everyone is welcome to join both groups. Come and join in the fun this month.
.
I can't wait to share more with you this month.
It's going to be a good one!!
love
Lisa x