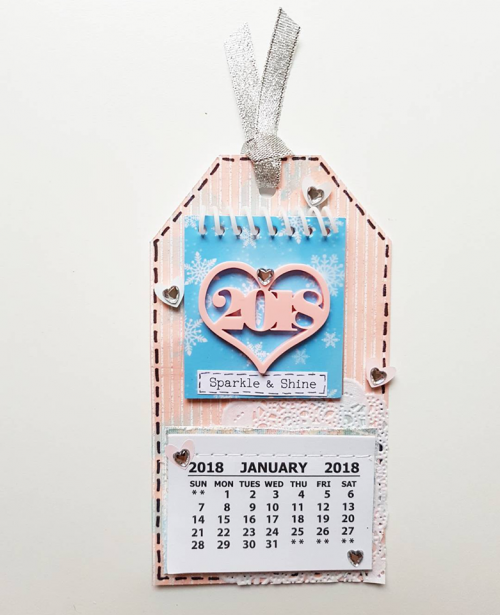 Hiya Vicki here,
Today I made myself a tag fridge magnet with the mini calendar tab and notebook.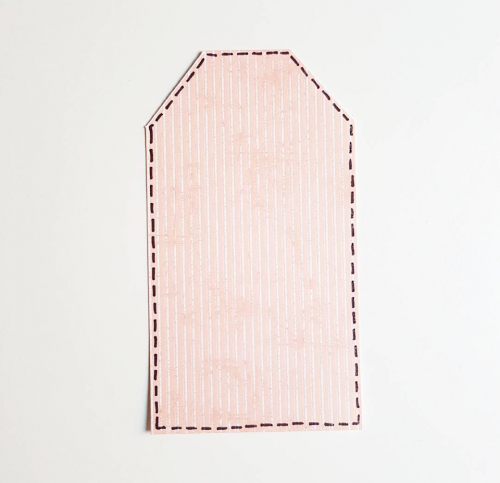 Firstly I cut one of the papers down into a tag shape just slightly wider than the calender tab. I used the whole snowflake stencil and a brush to dab ink onto the tag.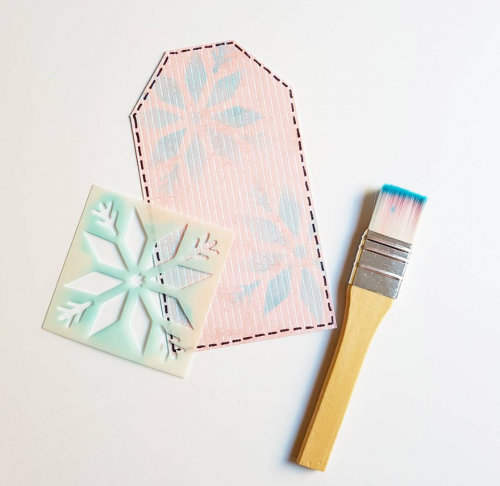 The calendar tab I used double sided tape and stuck it onto more card. I ran my scissors along the edges to distress them a bit. I popped a paper doily underneath and stuck it on.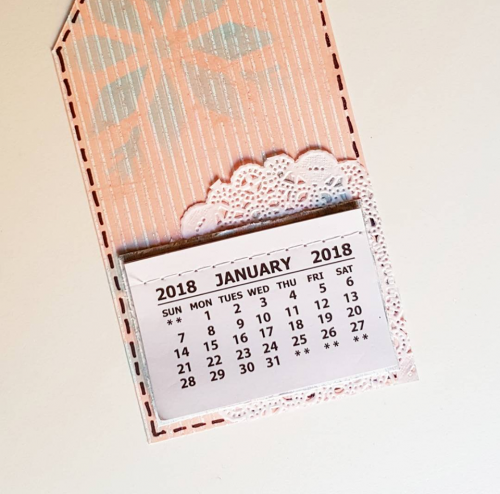 I trimmed down the notebook and taped that onto the tag too. I'll use this just to make little notes of upcoming birthdays/appointments or days out.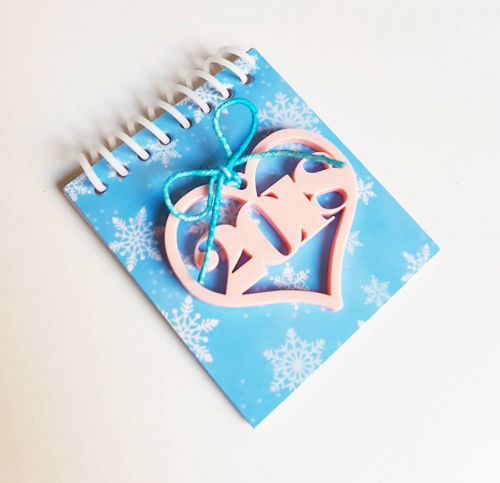 I popped a glue for on the back of the acrylic 2018 and put it on the front of the notebook. I had originally put a bow through the top but didn't like it so changed it to one if the little heart gems and added the Sparkle and Shine sentiment.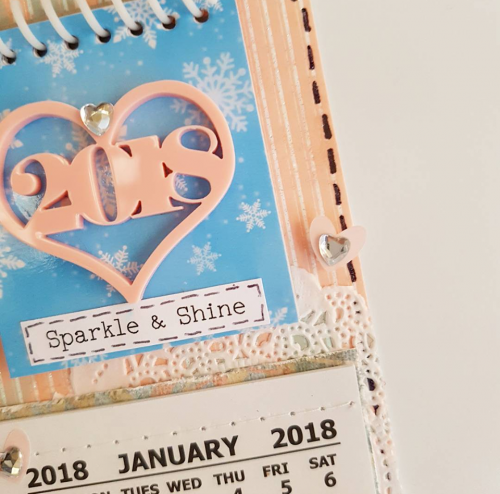 I used a few of the heart stickers and gems around the edge and made a hole in the top to add some of the ribbon.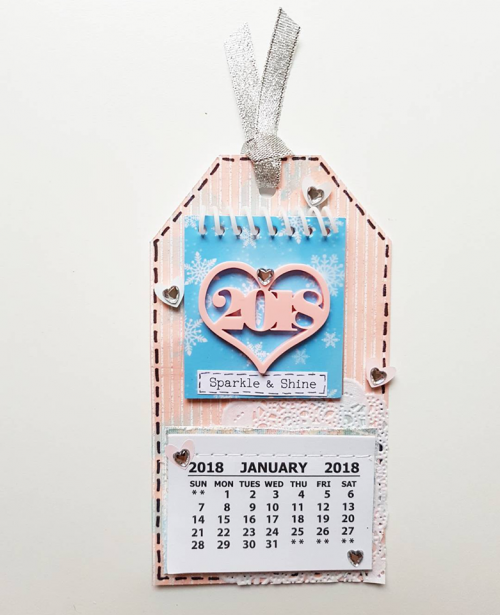 I love the colours of this kit and it'll look pretty on my fridge the whole year through!
Have a good day!