What Are You Dreaming Of??? – With a Creative Journaling Challenge!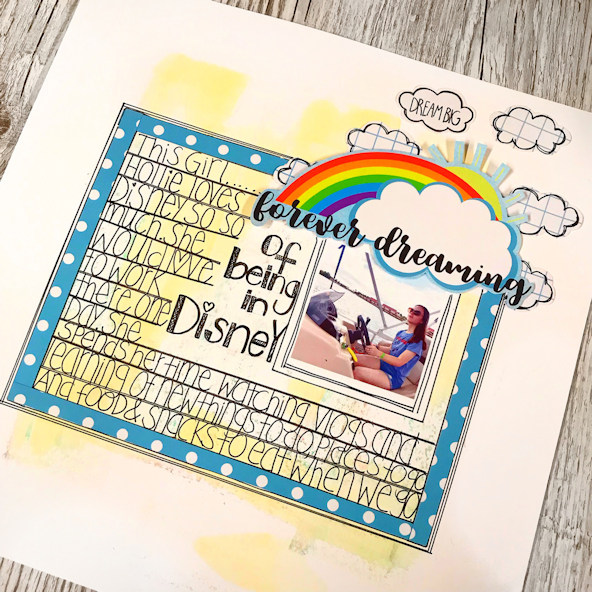 Hello!!  Today I'm documenting my daughter's dreams. This girl lives in one big Disney Bubble. I thought it would be a fun one to record for her scrapbook. That reminds me, I must pop a date on this!
I've used the January 'Forever Dreaming Kit' to create this.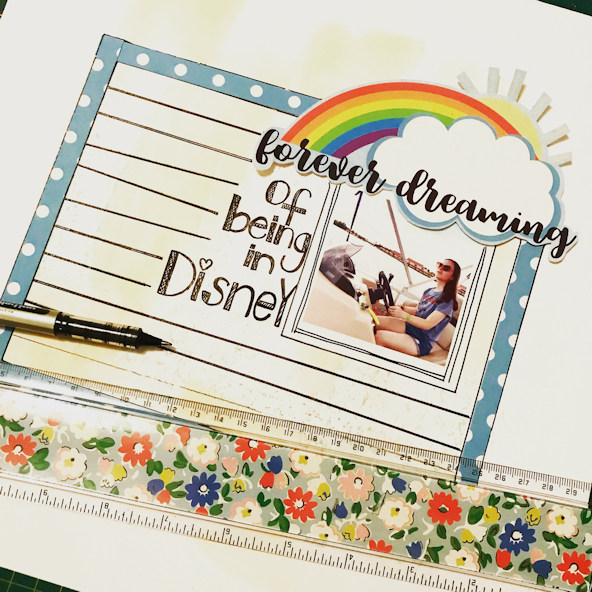 I took a white 12×12 piece of cardstock, added a little cream paint so the background wasn't completely white but not completely plain either.
I've used a couple of the new exclusive patterned papers here. I've used one of them (the cloud/rainbow) to use as my title and the other I used and cut into thin strips and stuck down to create a frame.
Once the frame was stuck in place I used a pencil and ruler to create these journal lines. Once I was happy with them I went over with a black journal pen.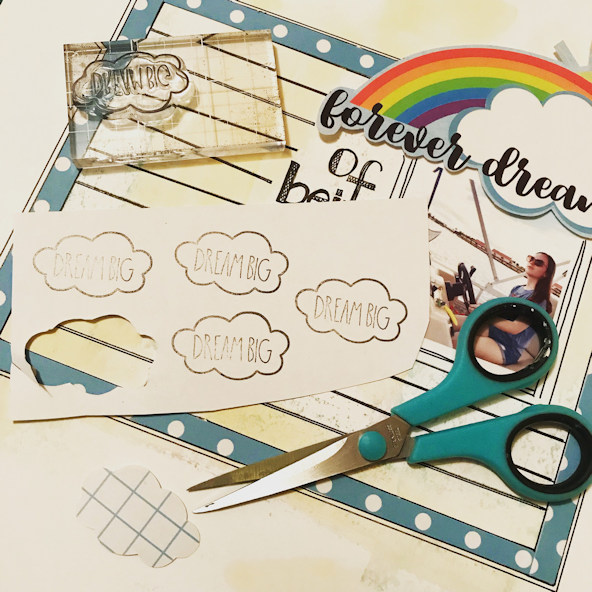 I've taken a piece of the grid patterned paper and stamped using this month's stamp, but stamped on the plain reverse of the paper. Then cut each cloud out.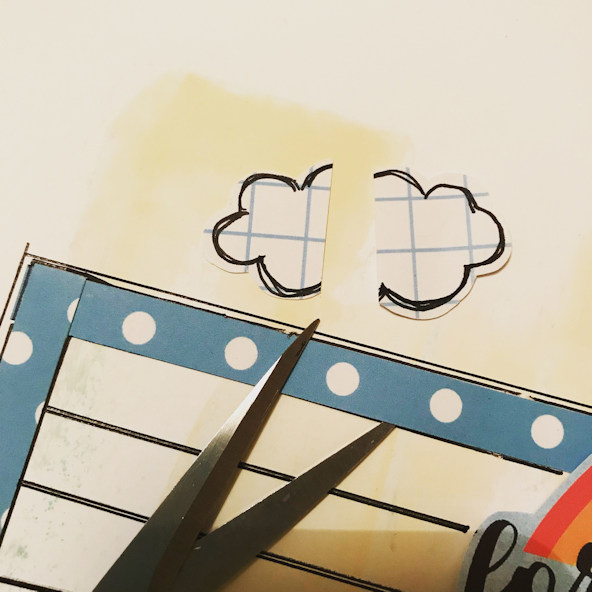 I've doodled around the outside of the cloud of the patterned side. I like to sometimes cut the stamped cloud in half and use like this…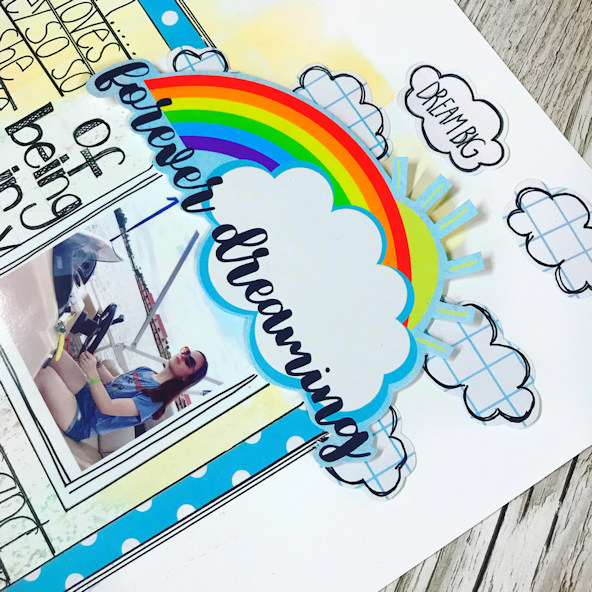 Here I stuck one half just under the end of the title on the right and the other on the other side of the rainbow. I love seeing them peek out like this.
You can also see here how I've mixed up the stamped clouds. Sticking some  patterned side up and one the plain stamped side up too.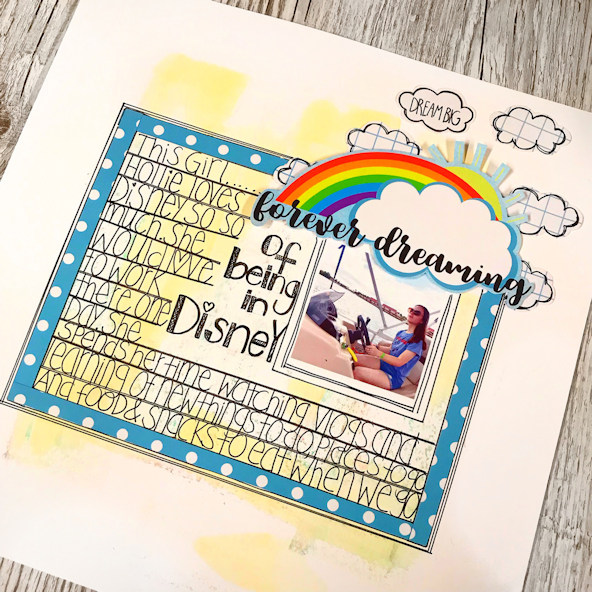 Here's the finished page. As you can see, I've purposely drawn in my journal lines slightly wonky. Then I journaled in super large writing which I think looks really fun.
I like getting creative with my journaling. It makes a lovely change sometimes.
There are so many ways to get creative. Here are some suggestions:
Sew along your journal lines for added texture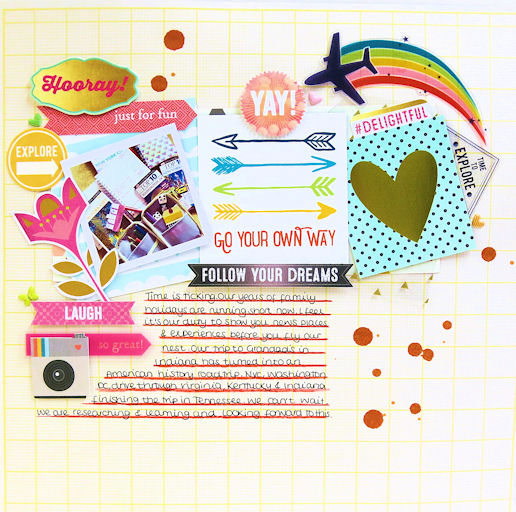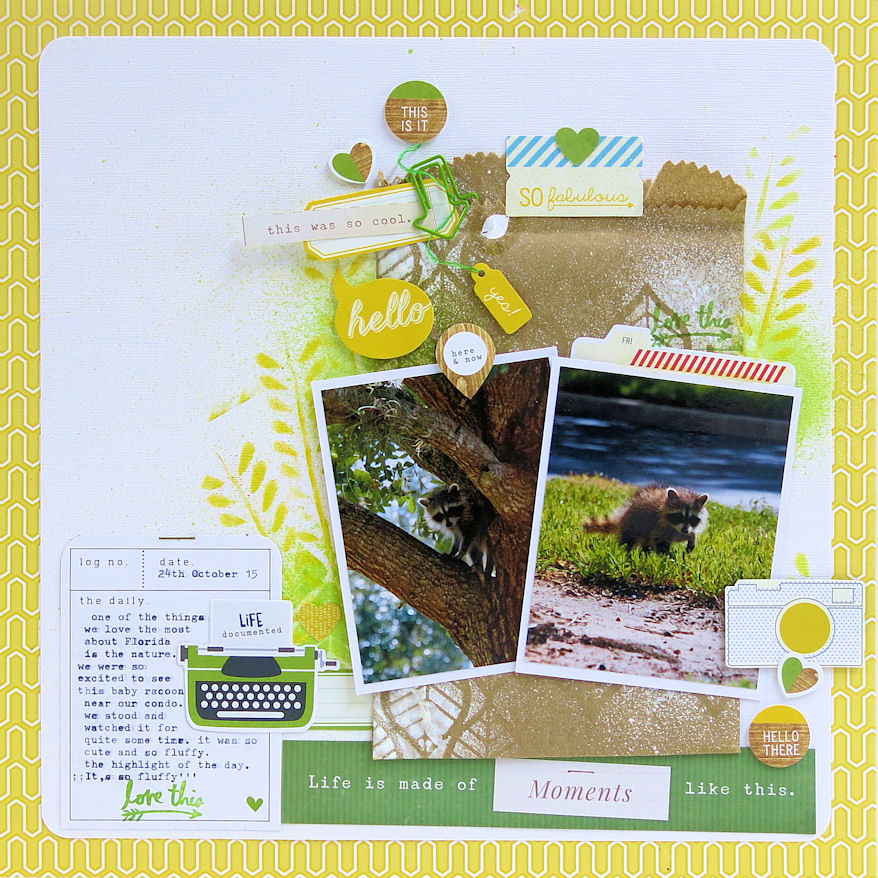 Try a white or silver metallic pen on a dark background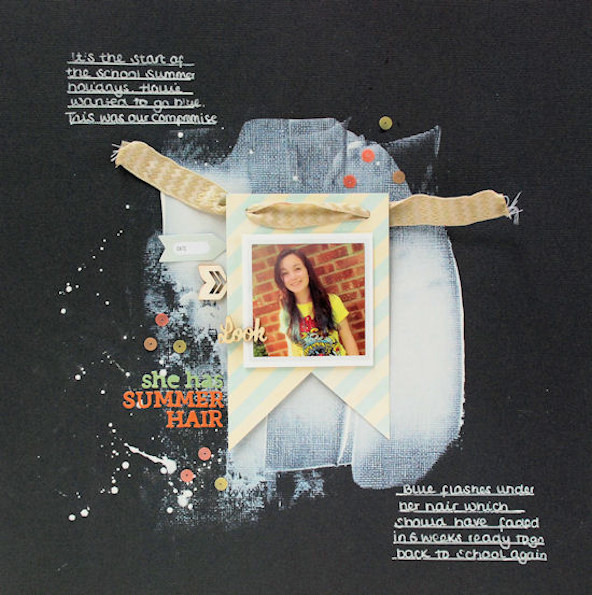 – Document a funny conversation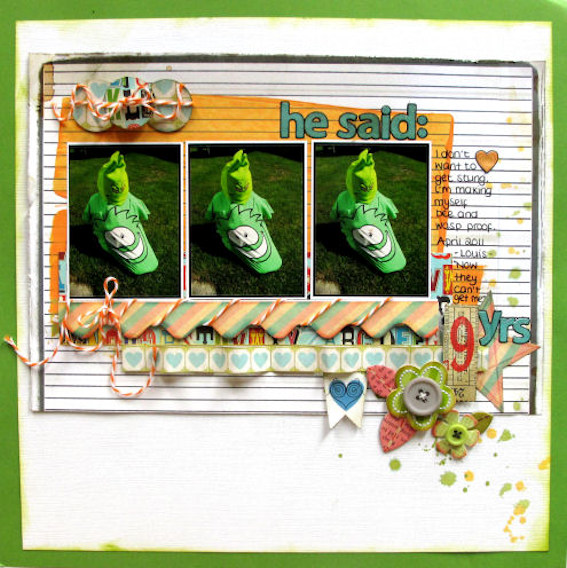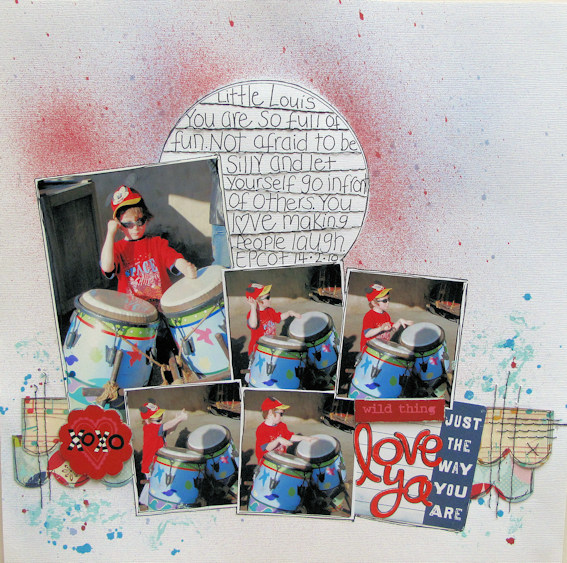 Print your journaling in to strips and stick them on your page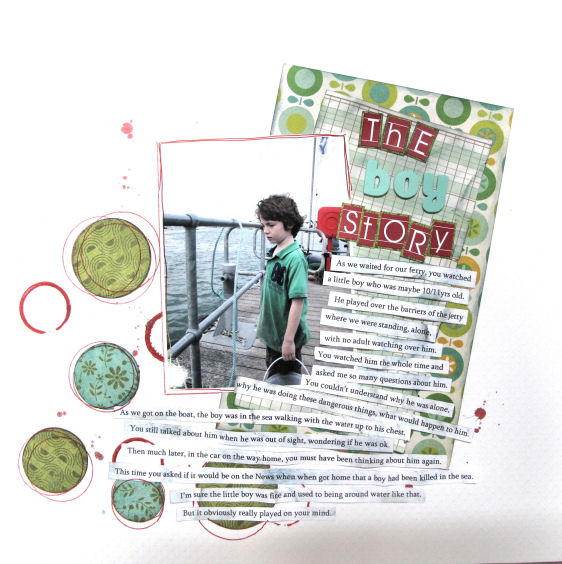 You could also cut out a large title and journal within the words or journal around the outside of the page.
There are so many ways to mix it up and have fun when journaling. These ideas can be used when scrapbooking and also other ways of memory keeping whether you prefer to use a journal, a traditional scrapbook….any way works.
We'd love to see your creations. You don't have to use a Lollipop Box Club Kit….anything goes. Come and share with us over in our private chat group here.    We'd love to see.
This new creative challenge is going to be a monthly feature now. We hope you will enjoy!!
Lisa x