Hopes & Dreams – Mixed Media Fun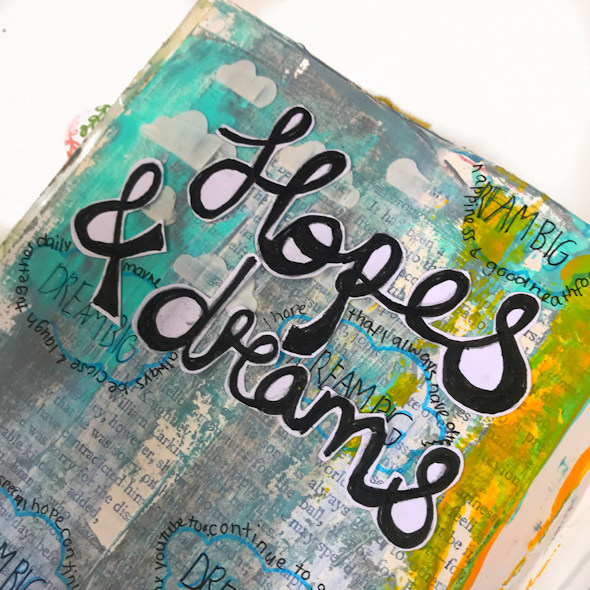 It's the start of the new year, so it's always fun to journal your 'hopes and dreams'.
I've decided to get out my art journal out for this one today. It's been a while. I've covered the page in white gesso as a base (white paint would also work, but the gesso is lighter and doesn't cover quite so well, which I like as I can see the book pages through).
I've added a little paint to the page and then I've taken this month's stencil and some texture paste.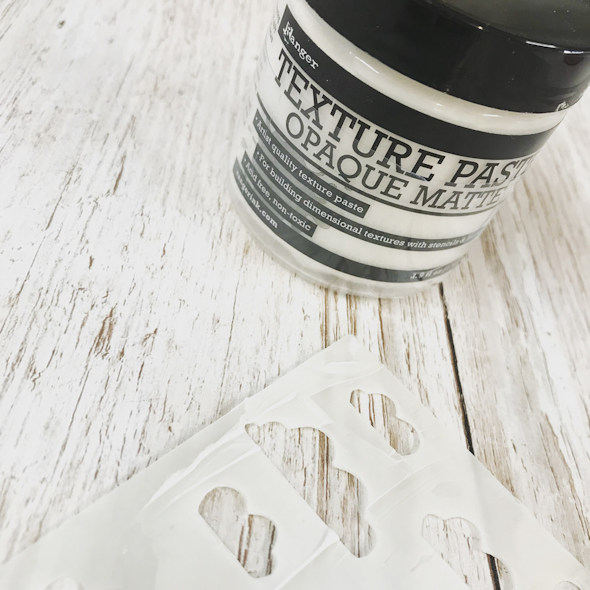 I've used an old credit card that I've cut in half, I've applied the paste to the page. I have a little video clip for you here so that you can see how easy it is to apply the paste. Just click on the arrow on the photo below.
How do you like to use your stencils?One of my favourite ways is with modelling paste, applied with an old credit card cut in half ☁️.#lollipopboxclub #kitclub #happymail #craftkit #create #creative #mask #artist #paintmixing #stencilling #stencil #journal #artjournal #art #paint #craft #craftkit #mixedmedia #papercraft

Geplaatst door Lollipop Box Club op dinsdag 9 januari 2018
It's important to apply enough of the paste and also to hold the stencil still. This way you get clean, crisp images.
You can also add a little paint to your paste if you wish to create coloured images.
The thing I like about the paste is that it adds 'texture'. I guess that why it's called 'texture paste' : )    Some places do also call it 'modelling paste'. It does the same thing.  We have the Ranger Texture Paste in stock here. This price also includes UK delivery.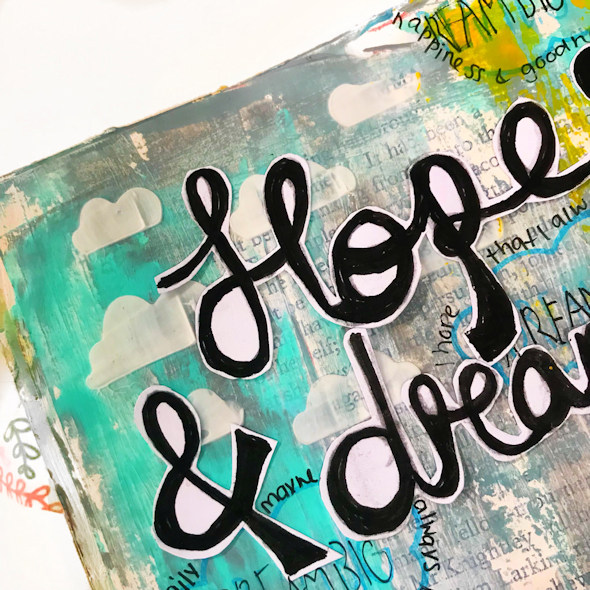 You do need to be patient with the drying process, it does take a little while. The thicker you spread it the longer it will take to dry.
I've taken a separate piece of paper to hand draw my title. Starting with pencil and building on the lines to make them thicker and thicker, then finishing with a black journal pen. I then cut them out and stick to the page once it's dry.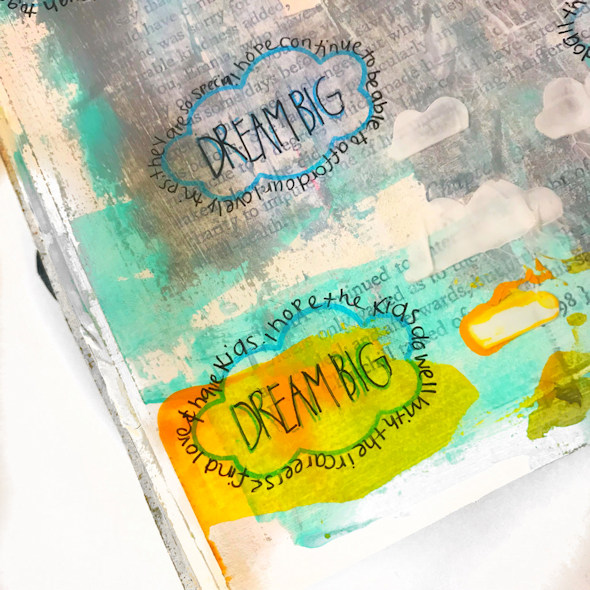 I've taken the exclusive 'Dream Big' stamp also in this month's kit.   I've used a blue ink and a then a very fine black pen to journal around the outside, my hopes and dreams.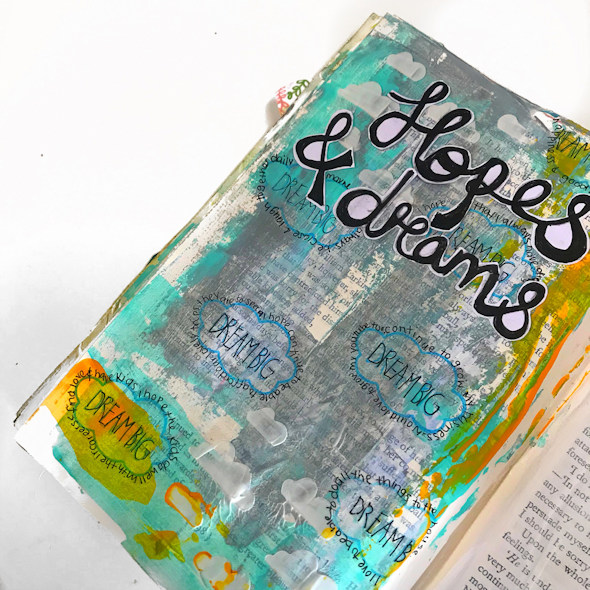 I'm really happy with this addition to my art journal and it was so fun and therapeutic to create.
Why don't you create your own 'Hopes & Dreams' page? If you don't art journal, try a scrapbook or journal page. You could even create a dashboard for your planner.
It's such a fun thing to create at the start of the year.
Have fun!