January Kit Update with Exciting Changes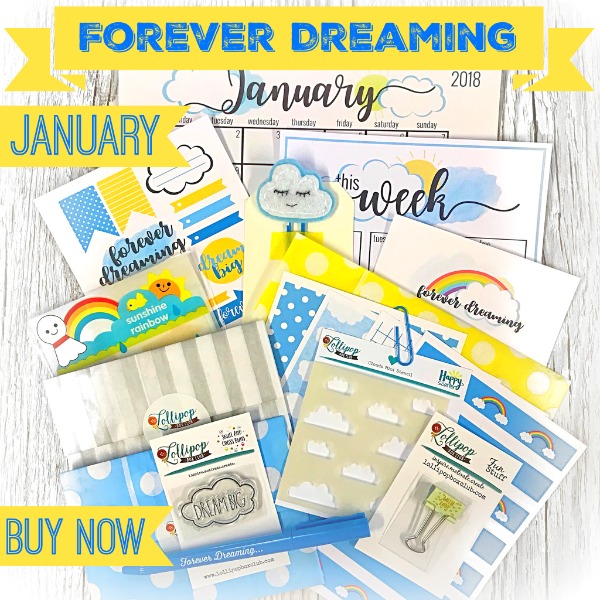 It's almost time for kit packing again.
I just wanted to give you a little update. You will notice some changes this month when you receive your kits. Exiting changes I will add!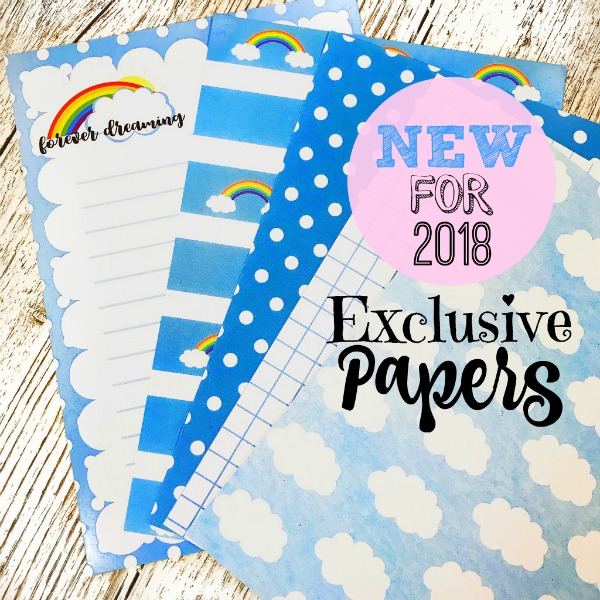 The first change of the year ….you will start receiving exclusive Lollipop Box Club patterned papers each month from now. Every month these will coordinate with your kit making the kit pretty much fully exclusive from now. Every kit will include 2 of each design. You will be able to purchase extra papers if you choose.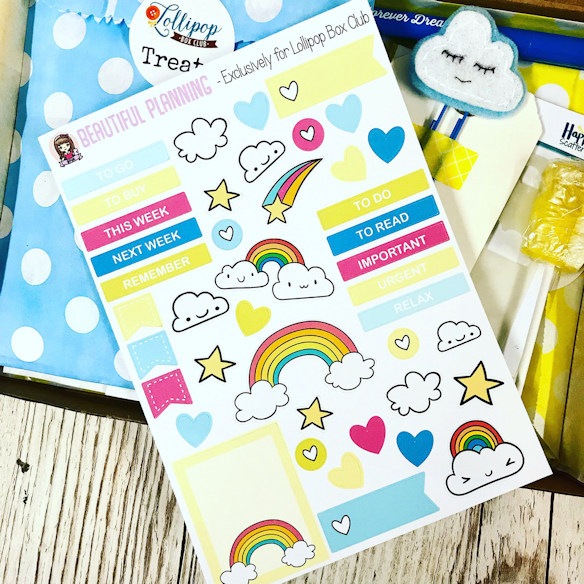 I mentioned last month that Beautiful Planning will now be designing our exclusive stickers every month aswell. These stickers have been so popular, we've decided that they are a 'MUST BE' part of this monthly kit from now on. Don't you just love this month's'?!!
If you haven't joined our 'Private Lollipop Box Club Chat Group' here, please do so. Last month I asked for feedback to know what you loved about the kits, what you use the most, what you weren't bothered with….this was so helpful. I really appreciated all the feedback. At the end of the day, these kits are made for you. I want you get get as much from them as possible.
One of the first changes from this discussion is that the all the planner pages, lists and the new patterned papers will now be packaged inside the kits and no longer paper clipped. I hope you will be pleased with this new change.
I'm also going to be trialing some new ways of packaging. Please bare with us whilst we see what works best.
I'd love for you to join the chat group if you'd like to join in and let me know your thoughts. We are constantly working and finding ways to make these kits better and better for you. Your feedback really helps with this.
I have also introduced monthly challenges. If you missed this, earlier this week. You can read about it here.
I hope you feel as excited as I am right now. 2018 has gotten off to a great start!!
And remember….it's kit packing this weekend!! Kits will be sent on Wednesday 17th January.
Numbers have been increased again this month. You can subscribe here to this kit until the 16th January or if you would like to try a kit first, you can buy a 'one off' here.  (whilst stocks last).
There will be more changes coming that you will also love. More to tell soon.
Thank you. Lisa xx