365 with Giorgia
Hello, Giorgia here today hoping to inspire you!
Are you ready for a new chapter in my "365 days of love" book project? If you search through the blog you can find my previous posts about it!
I continued decorating other pages with the August Lollipop kit "Take Note" along with many other supplies from pasts Lollipop kits (the kits are always so plenty of items that I never finish using them in one month, so I can mix and match to create many projects!) 
For this page with picture of Baby Bella first time in a little pool on the beach I used my favorite paper from this kit: I fussy cut those lovely water colored hearts and layered them to create the background. Then I added themed stickers. 
l
Here you can see Baby Bella at the beach: I layered the picture with the amazing hot pink paper from past kit, then I added die-cuts and stickers from "take note kit" and past kits and I used a tag from the current kit to add a spot for my journaling.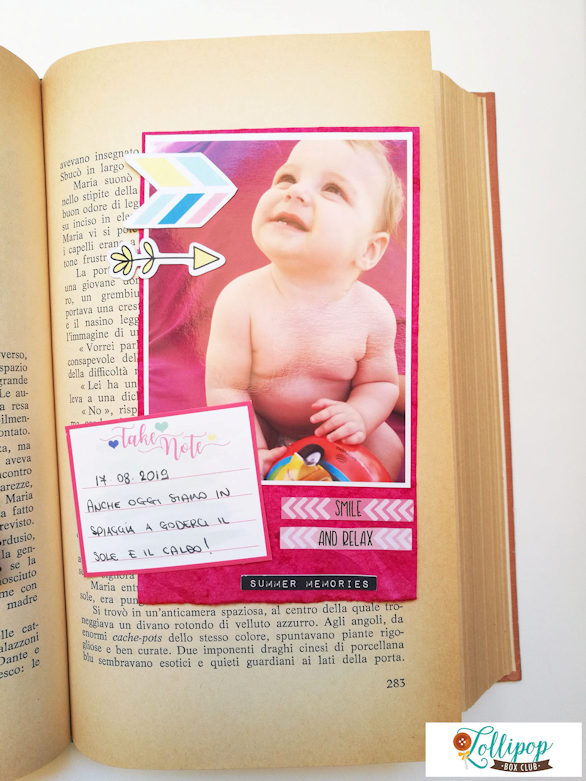 For this page I used many Mrs. Brimbles stickers from the current and past kits to create a colorful background. Mrs. Brimbles stickers are just the cutest! I layered the picture on this month striped paper and I added a speech bubble sticker from a past kit to make the picture funny!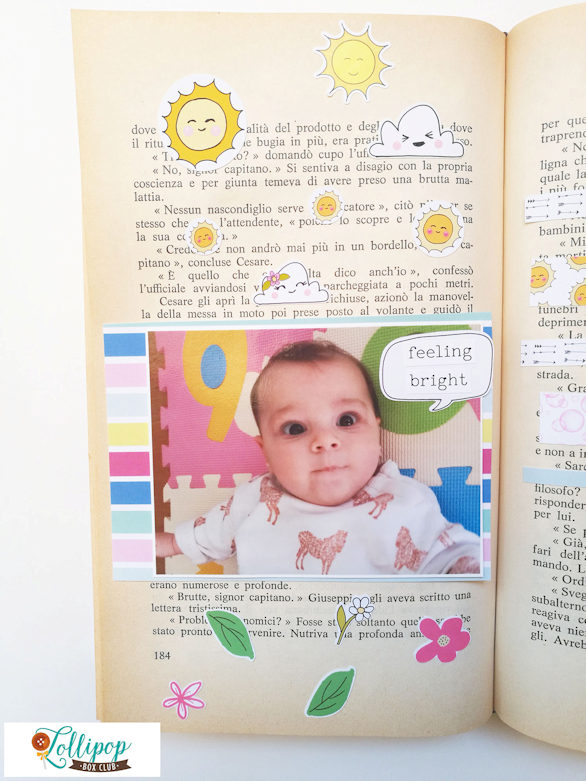 For this page I used the current kit gold polka dot tissue paper as background and I added stickers and die-cut to decorate the picture (this is one of the monthly pictures we take on 30th of each month to document Baby Bella's growing!)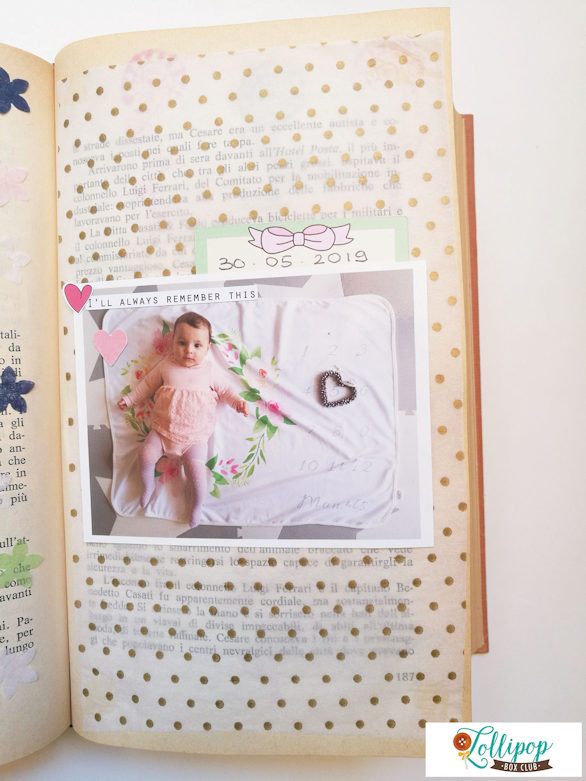 In "Take Note" kit you will find some stamps; I don't know about you, but I am in love with stamps! I have quite a big collection, so I grab some of my stash stamps along with the ones in the kit and I used them to create the background for this next page!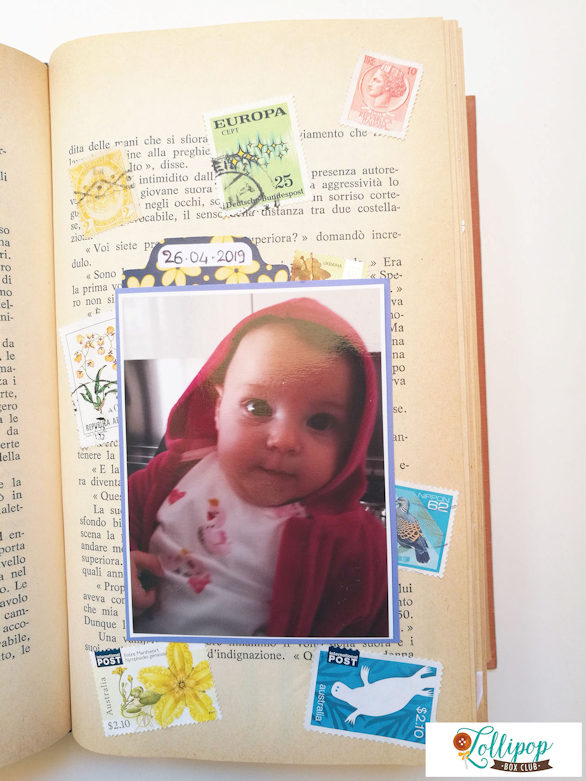 The background of the next page is made with many die-cuts from current and past kits. I also added the words "love you" with the tiny alpha stickers from "Take Note" kit.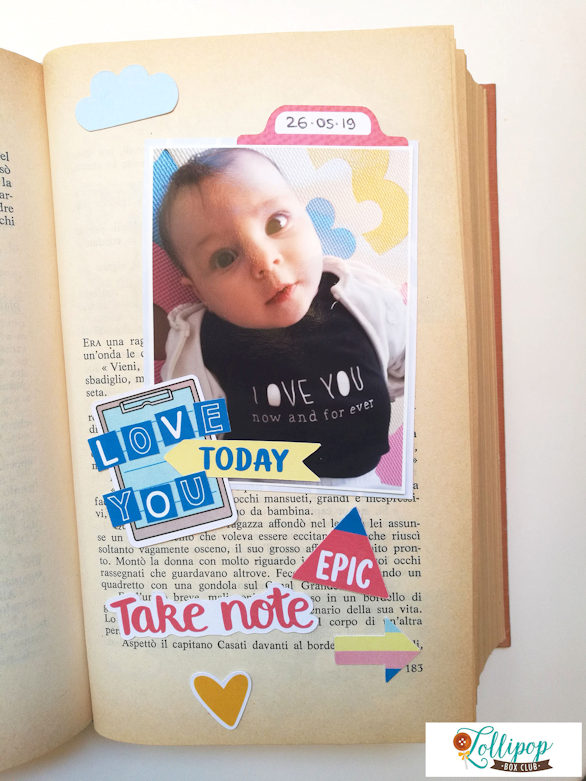 Baby Bella sleeping in the next page, decorated with die-cuts, journal tags and paper from the kit.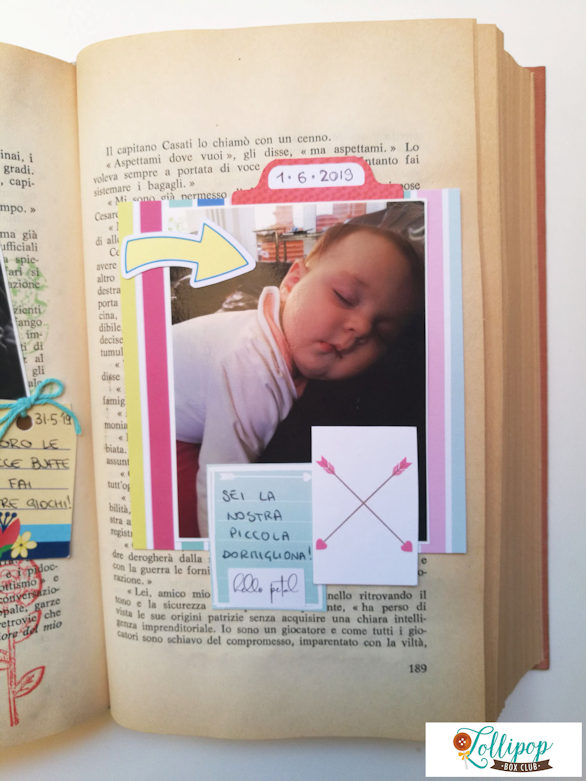 For the next page I used the strip stickers from Lollipop kits past and present to create thje background, Then I added die- cuts to embellish.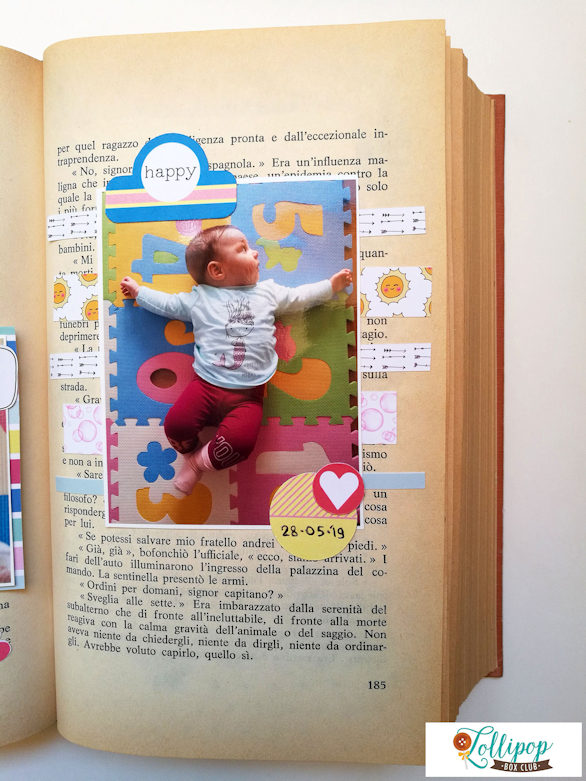 For the last page I used the awesome handmade watercolored paper as background to document a picture of Baby Bella in the car. I added stickers to complete the page (how cute is the tiny crown I put on Bella's head? It is from a past kit!)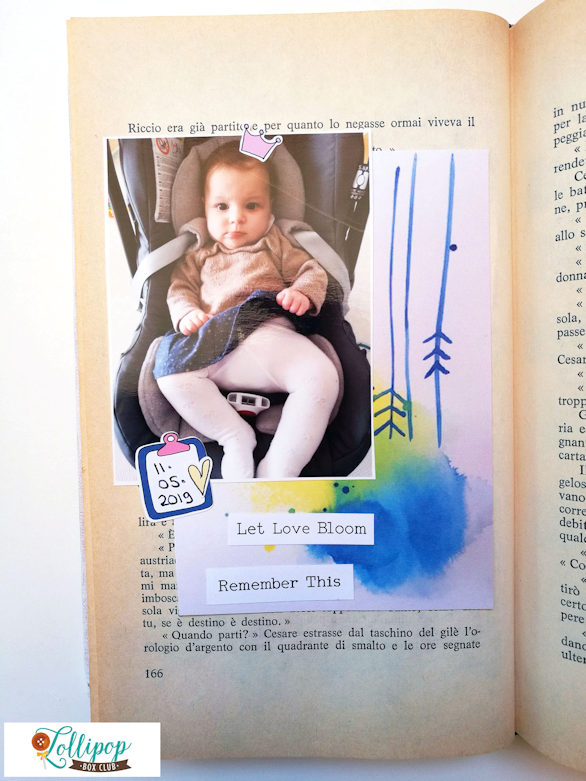 I hope you liked my project and I hope to have inspired you creating with your Lollipop kits.
Have a good day,
Ciao
Giorgia