Raining Hearts Technique with Giorgia
Hello, Giorgia here today with a new project using August Lollipop kit "Take Note"here.
This will be my last project as Lollipop DT and please let me thank you Lisa for having me in this great adventure! I really loved being here with you and I hope to have inspired you through my projects. 
Lollipop kits are amazing I will continue using them for my scrapbooking and crafting projects!
But now, let's go see what I made with my kit: my favorite paper in this kit is the hearty water colored one and as soon as I saw it, I had this design in mind…
I fussy cut all the hearts to create a sort of "hearty rain"!
I created a mixed media background with mists in colors that match the paper (I also added random splatters) and I glued down the hearts. I put glue only in the centre, to be able to lift up the hearts to create dimension!
Then I sewed on the hearts with maching sewing to add texture.. I left loosy ends to create movement.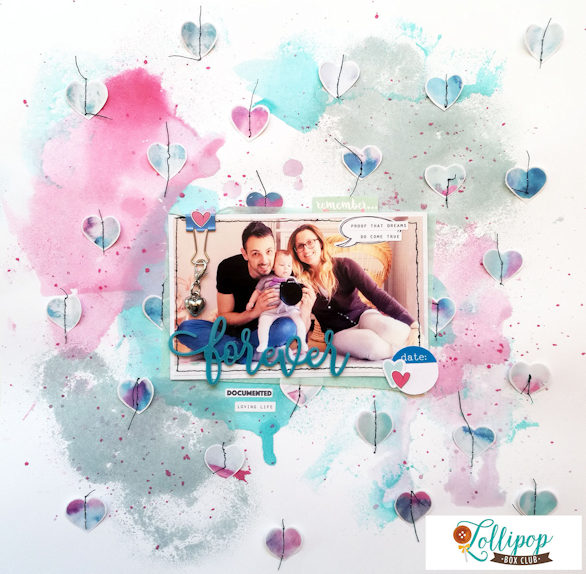 I layered the picture on the kit tissue paper and I machine sewed along the picture to add a touch of texture! I cut the top of a journal tag from the tag sheets and added it under the picture as an embellishment. I added stickers and die-cuts to embellish. I also used the paper clip in the kit as an embellishment: I decorated it with a sticker and I added to it the cute heart charm from the kit!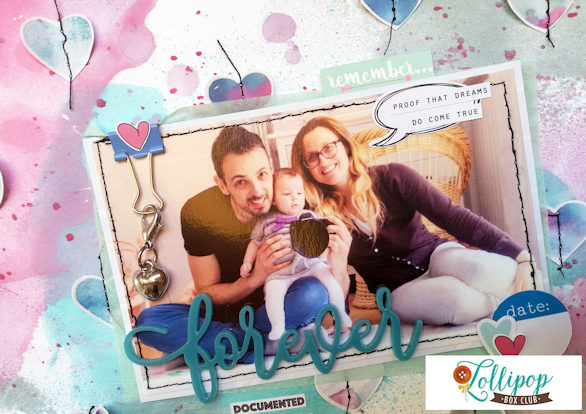 As title I used an acrylic word by Bramble Fox, which cohoperates with Lollipop in this kit (I didn't use the kit embellishment since it is yellow and really didn't go with the colors in the LO, but I wanted to add Bramble Fox item from my stash to celebrate the cohop!)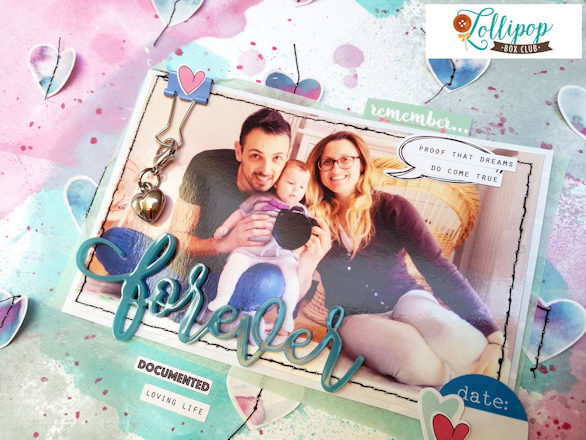 Here you can see some close up of the project: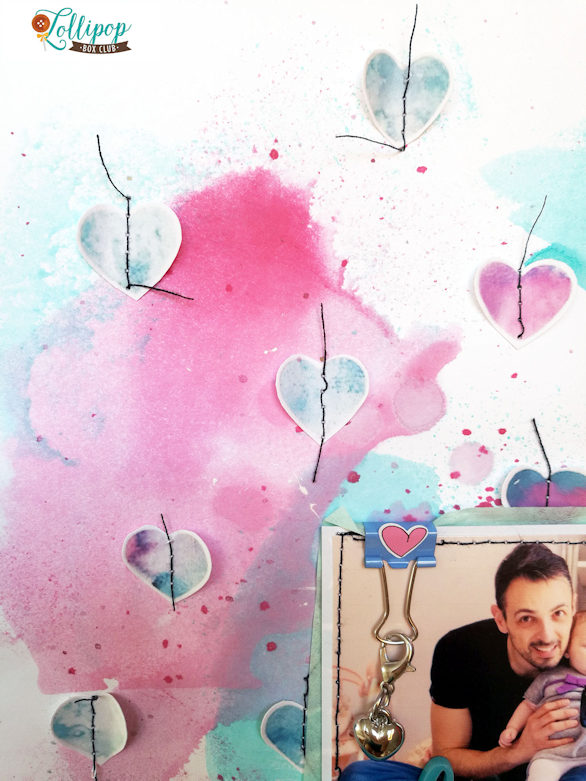 .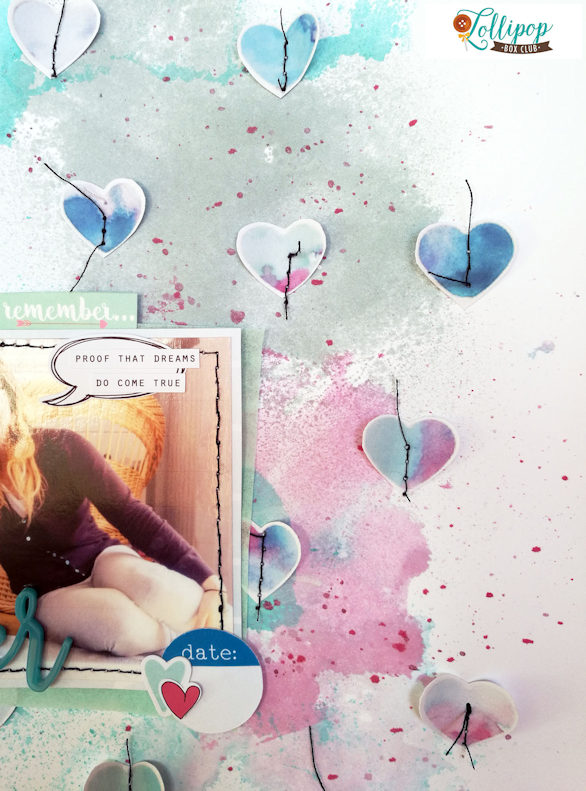 I hope you liked my layout and I hope to have inspired you creating something beautiful with your Lollipop kit. 
Goodbye to everyone, it really was a pleasure creating for you!
Have a good day,
Ciao
Giorgia