Midori Journaling with Danielle – & video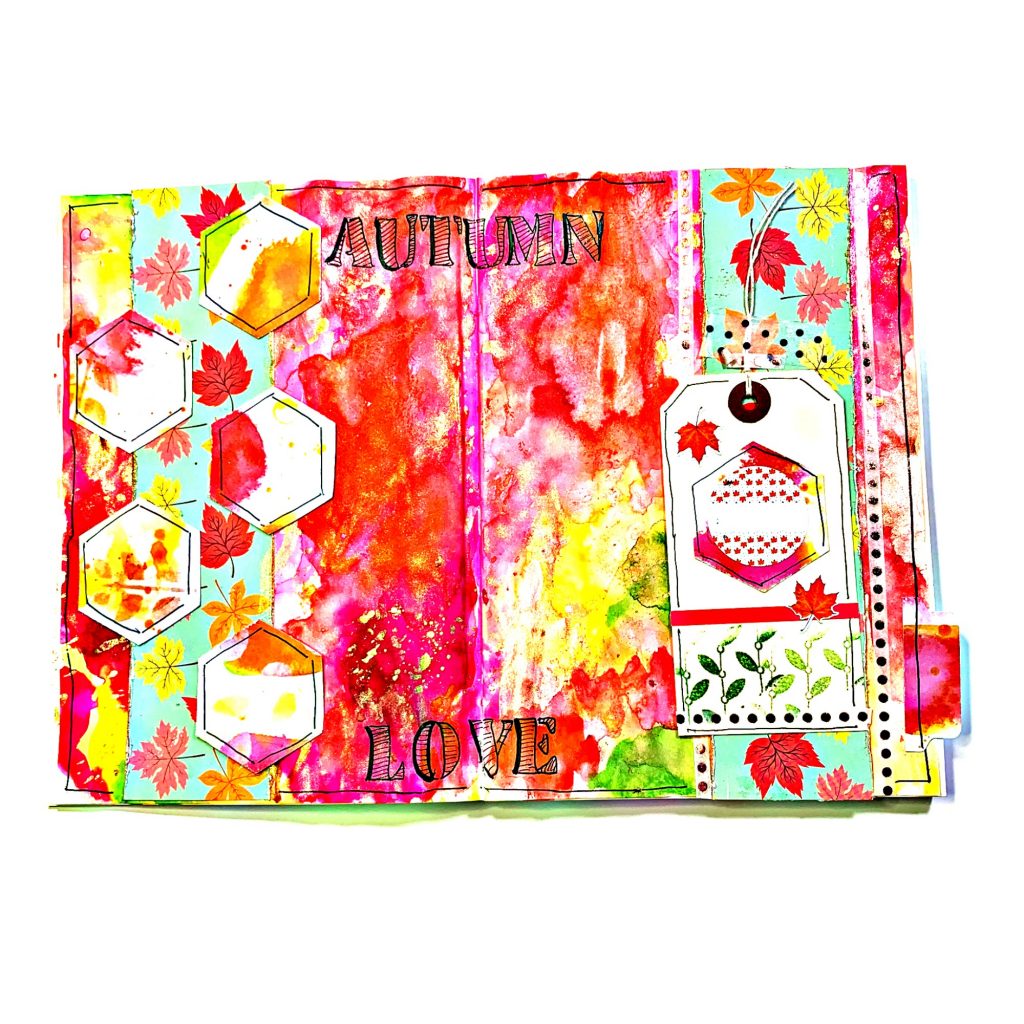 Hi Lovelies! 
I love the colours in this kit so much. I love summer but autumn holds a special place in my heart! The colours, the cosy feels, the warm and spicy scents, getting to put on my knee-high boots again! This page is dedicated to autumn love and what I love about it!
I used Dr Ph Martins watercolours to create a vibrant autumnal page. I also used some watercolours by DesignsbyRachelBeth on Etsy. I used the papers and stickers to decorate the page. I also included the tag to add some hidden journaling. 
Until next time!
Danielle.