A Burst of Sunshine from Carrie
Hi Lollipops, How are you all?   I love the sunshine colours in the 'You are my Sunshine' kit here.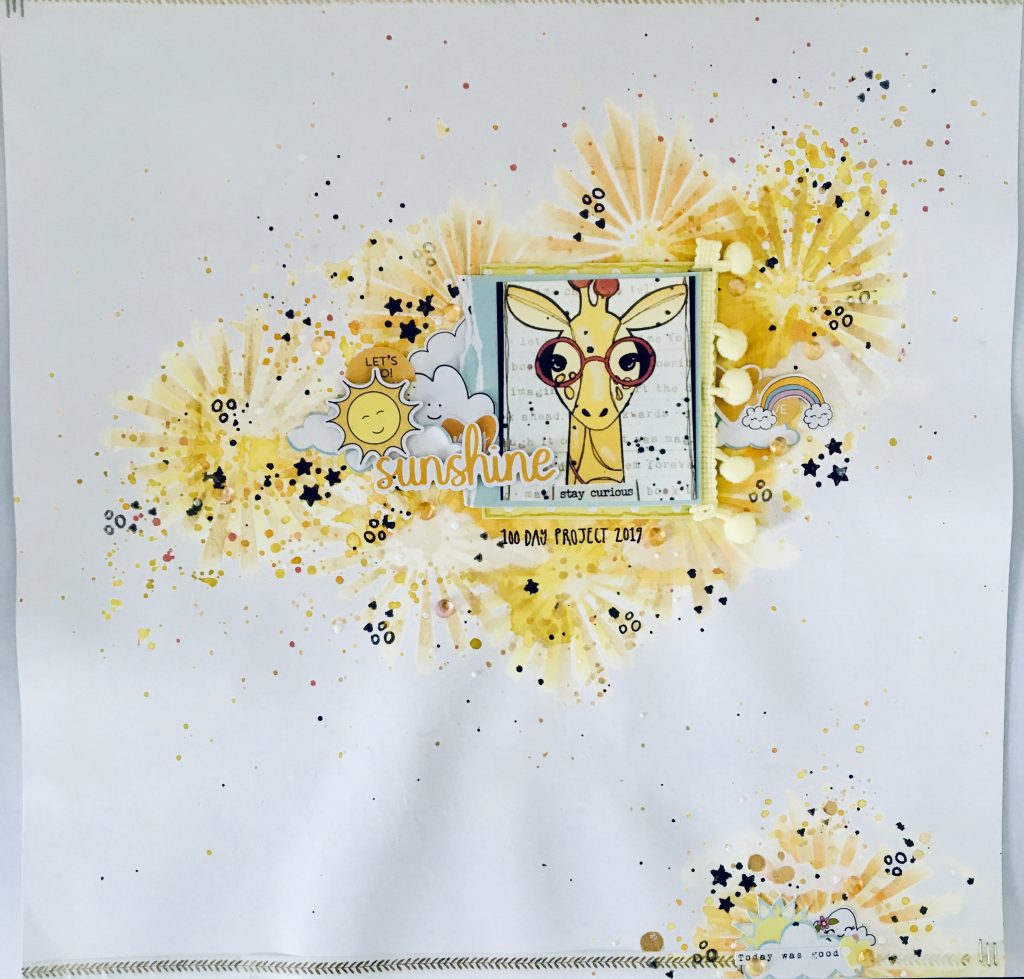 To make this layout, I took a piece of white cardstock and used the Brusho, Distress Oxide and the stencil that came in the kit to create the sunbeams that would make my background.  I stenciled the sunbeams, then added splatters and more colour with the Oxides.  I then used the clouds stencil that came as an add-on for a previous kit and some white paint to add clouds and also used stamps from previous kits to add some more interest.
I made another smaller cluster at the bottom right hand corner of the page – this helps to balance the layout and gives your eyes more yummy things to look at.  I think this is especially important if you use a white background as your page can look a bit bare otherwise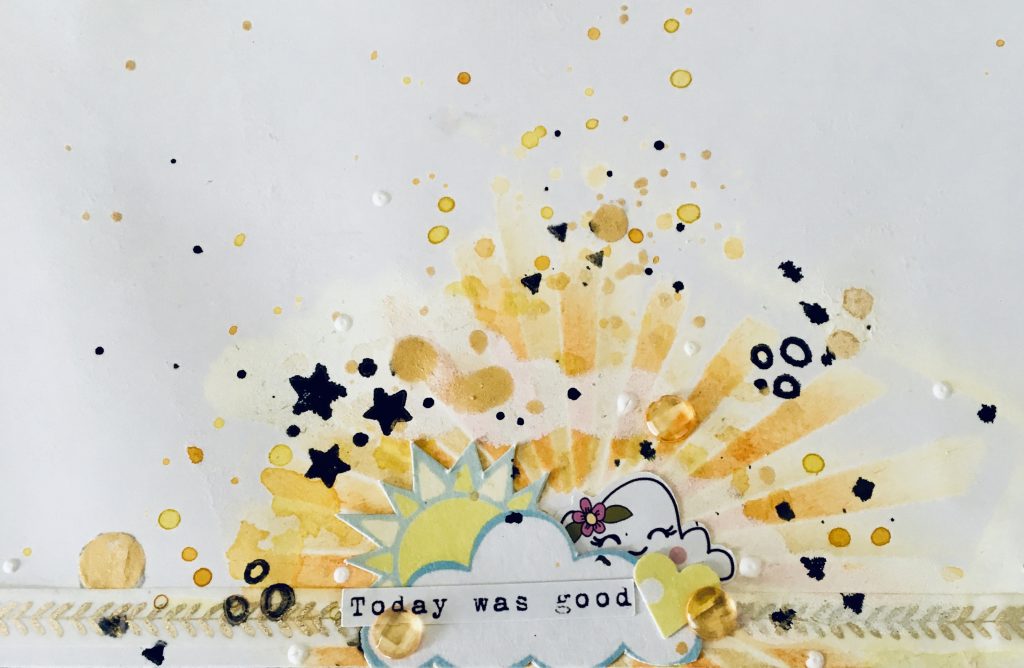 I then used some of the gorgeous patterned papers to create a matt for my picture. I added some of the stickers from the kit (designed by Anna Brim and they are delightful) and some of the die cut shapes. I also added some of the yellow pom-pom trim to the right hand side of my picture cluster.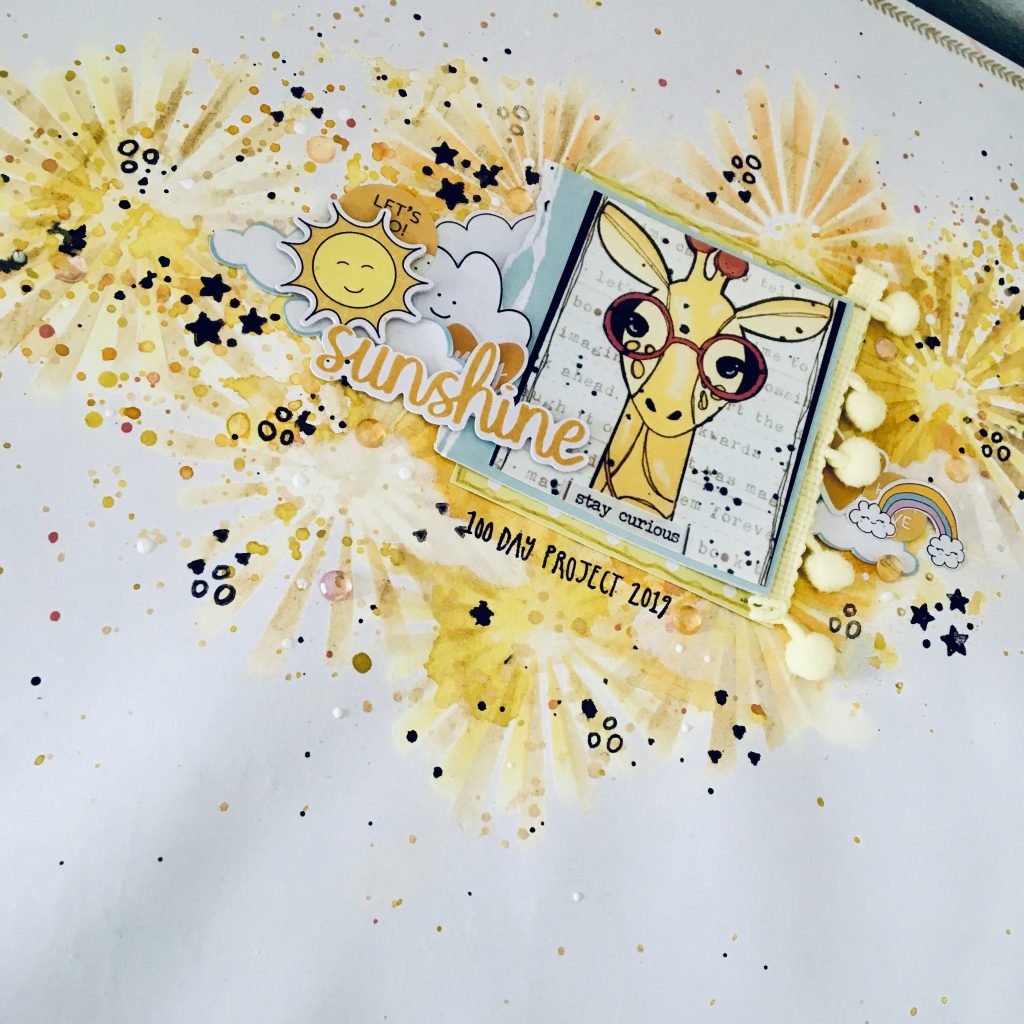 To finish off I embellished the starburst at the bottom of the page and added lots of gold and black splatters.  I also added some washi tape from my stash to the top and bottom of the page and stuck this down with glue and staples.
This kit is one of my favourites – it was so much fun to play with.  I hope that you enjoy yours! Don't forget to share what you make on the Lollipop Box Club Chat Group here.
And in case you haven't grabbed one yet, the last few Sunshine kits are on offer here.
Big Hugs, Carrie xo